Shout "opa!" For the first time, Assumption Greek Orthodox Church is hosting a fall Greek Festival, Oct. 15-17, which means area residents have a second chance to get their favorite Greek food to go. Every dish is carefully and authentically prepared by Assumption parishioners. 
"Everyone loved our curbside event, so we had to bring it back for the fall," said Greg Simos, festival organizer. 
Online ordering for the festival begins on Friday, Oct. 8 at stlgreekfest.com. Once you've ordered, you simply need to drive through the queue at the church to pick up your feast on the day and time you chose. Pick-ups can be scheduled from 11 a.m.-8 p.m. on Friday, Oct. 15 and Saturday, Oct. 16 and from 11 a.m.-3 p.m. on Sunday, Oct. 17.
Can't get enough? Order something different for all three days.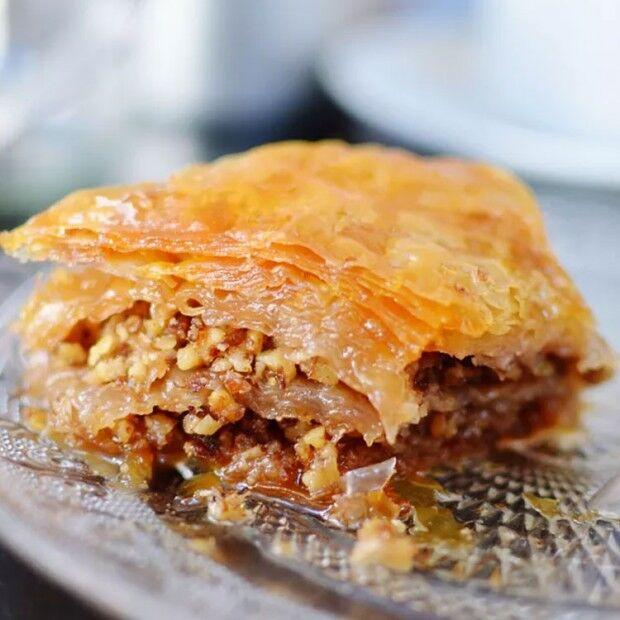 "We have some new menu items this year, so be sure to head to our website to place your online order. And once again, our volunteers will be masked as they bring your food to your car," Simos said.
Assumption Greek Orthodox Church is located at 1755 Des Peres Road in Town & Country. 
Simple in its architectural design, a treasure trove of symbolic beauty awaits within. Covering nearly every inch of the church's interior, the painted panels depict religious figures and Biblical scenes. The resulting artwork is stunningly beautiful and sacred. 
Painted by artists in Greece, each icon at Assumption began as a work on canvas, which is mounted to the church's walls and ceilings. Three master artists, assisted by a number of apprentices, worked on the iconography that depict Christ, the Virgin Mary, John the Baptist, Matthew, Mark, Luke and John, as well as other saints venerated by the church. 
Area residents who wish to experience the church and its faith can watch live-streamed services on youtube.com/assumptiongocstl.
"The rich color, distinctive iconography and beauty of the interior of an Orthodox Church generally are in sharp contrast to the simplicity which one finds in many Roman Catholic and Protestant churches," the church's website explains. "When one enters the interior of the Orthodox church it is like stepping into a whole new world of color and light."
ASSUMPTION GREEK ORTHODOX CHURCH BAKLAVA 
Yield: about 100 pieces
Baklava:
2 pounds shelled walnuts or pecans
3/4 cup sugar
4 teaspoon cinnamon
2 pounds sweet butter, melted
2 pounds phyllo
Syrup:
4 cups sugar
3 cups water
1/2 cup honey
1 stick cinnamon
1/2 tablespoon lemon juice
Directions:
• Mix nuts, sugar and cinnamon together and put aside. 
• Grease pan well with melted butter. 
• Lay six pastry sheets in a 15-inch by 18-inch sheet pan, one at a time and buttering each one. Sprinkle with nut mixture. Repeat this process until you have six sheets left on top.
• Place in refrigerator for about 15 minutes. After cooling, remove and cut into diamond shapes. Place a clove in middle of each diamond. 
• Bake at 375ºF for 30 minutes. Then, reduce heat to 350ºF and bake an additional 30 minutes. 
• While the baklava is cooling, prepare the syrup by boiling all ingredients together for 15 to 20 minutes. 
• Pour hot syrup over cooled baklava and allow to stand for at least 30 minutes before serving.