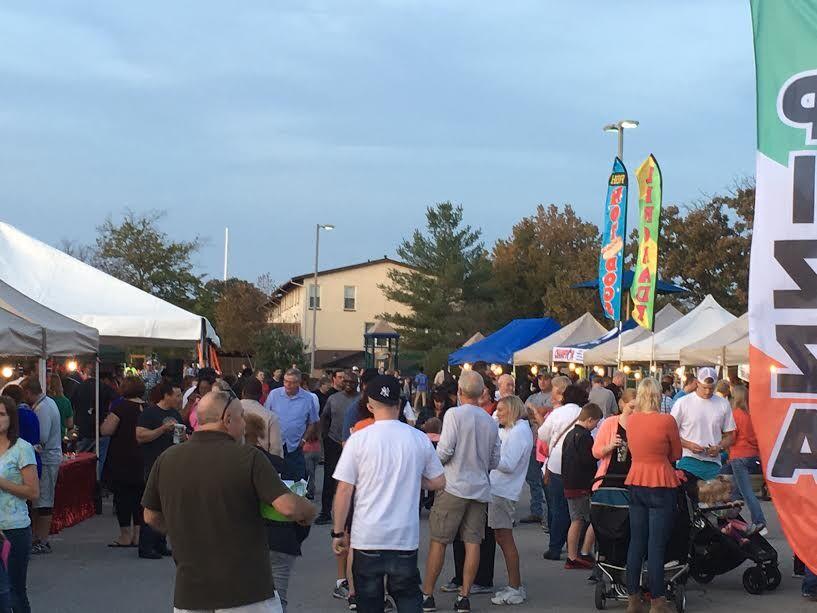 After a one-year break, Ellisville's Annual Hot Dog It's Chili festival and competitive chili cook-off is returning to Bluebird Park from 5:30-8:30 p.m. on Friday, Oct. 15.
The festival has been a community mainstay for nine years and includes live music, children's activities, food vendors, chili samples and booths from multiple local businesses to browse.
The chili cook-off portion of the event will include teams formed by local businesses, organizations, and families competing against each other for prizes and city wide chili bragging rights.
Participants will be able to taste chili samples and then cast a vote for the evening's "people's choice" award while a panel of judges will convene to vote on the evening's winners. Chili teams must follow some guidelines, but the actual recipe is up to each participant. 
The musical entertainment for the evening will be provided by returning band The Woo Daddies, who have played at the festival before. The band's diverse musical style includes jump blues, rockabilly swing, jazz, boogie woogie, surf and pop. Their sound is inspired by the musical likes of Bill Hayley, the Beatles, Johnny Cash, Elvis Presley and Chuck Berry.
Visitors are invited to dance the night away or tap their toes while downing food and beverages from local vendors. Multiple restaurants and businesses will be on-site selling everything from classic concessions to sweet treats and more. A list of participating vendors, at this time, includes Charlotte's Rib, Becky's Salsa, The Crafty Chameleon, Yogi Donuts, Kona Ice, Salger's Ostrich Products Sweet and Simple Kettle Corn, owned and operated by St. Louis County Police Officer Jeremiah Belcher.
For younger event-goers, there will be an array of kids activities to participate in. Staples from previous years will return to the 2021 event and include a ring toss, duck pond, and spinning a wheel for prizes. Games are free to play, and prizes are awarded to winners. Award-winning balloon artist Diane Cross will also be in attendance. She specializes in a myriad of offerings, from creating favorite animals to popular characters and more.
Have a perfect costume for your pet? Show it off at this festival's other tradition, a costume contest that dogs and their owners can participate in for prizes. Prizes will be awarded for the winners in the categories of best costume, most original, best dog/owner combo, and the spookiest. Entry forms will be accepted on the day of the event from 5:30-6 p.m. Winners will receive canine-themed swag bags, with the grande prize being a free membership to the city's dog park.
While it may be a popular autumnal festival named for the impending chilly weather, Hot Dog It's Chili does not mark the end of Ellisville's recreation programs for the year. On Nov. 7, the city will host its third annual Behind the Lens Photography Contest in the Park Administration Building in Bluebird Park. The exhibit will be on display Nov. 7-12.
This contest is an event of the Ellisville Arts and History Council and is free and open to both amateur and professional photographers. Cash prizes are awarded to first through third place winning photographers in four age categories. New this year, there will be a special exhibit titled "Honoring our Veterans" with a separate additional category depicting, "What Patriotism Means to Me."
For rules on entry, visit ellisville.mo.us/515/Photography-Contest.
For the upcoming holiday season, the Ellisville Parks and Recreation Department also plans to host its Letters to Santa and Breakfast with Santa events in Bluebird Park. More information about these future offerings can be found at ellisville.mo.us/249/Breakfast-with-Santa.