Pooja Ganesh first held a cricket bat when she was 6 years old. 
"I used to watch (it) with my dad, and then we would play it in the driveway, and I became interested in it," Ganesh said. 
'Interested' is putting it mildly.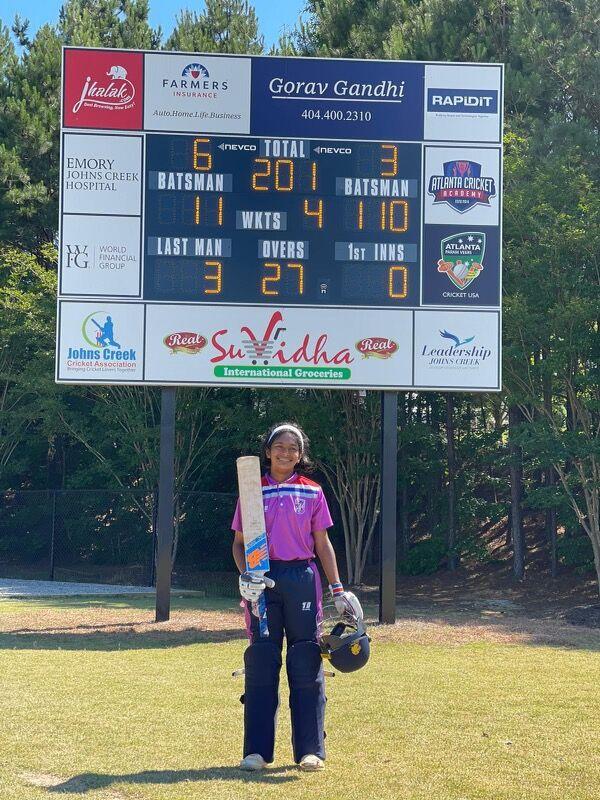 She started playing with the American Cricket Academy & Club (ACAC), based in Dardenne Prairie in August 2016, when she was under 10 years old, coached by Ajay Jhamb. Although she was a girl in the all-boys team, she participated in all the tournaments that came the team's way.
"My coach was really supportive of me and gave me  lots of opportunities when I was younger and put me in many tournaments," Ganesh said. "Now,  I'm really experienced and have a lot of the game sense because of the opportunities I was given when I was younger."
One of those many opportunities was in 2018 when she traveled the United Kingdom with the ACAC Under 11 team to participate in the International Cricket Festival held at Kings College in Taunton. She was the only girl in the competition but she said she was treated the same as all her teammates and has been surrounded by support.
"It was a really fun experience because I learned a lot from that, and now I take leadership into all the tournaments I play now as a leader," Ganesh said.  
Soon, she began traveling with the team representing ACAC in multiple age groups and playing in many domestic and international tournaments. When she turned 13, she became eligible for the Under 19 USA Team trials. According to USA Cricket, its Under 19, Elite Men's and Women's squads are made up of the best eligible cricketers from the across the country. Selection for one of the national squads occurs through application, and then invitation to one of the Zonal High Performance Programs and then on to the National Training Camps.
She traveled to North Carolina to try out along with other girls, and while there, she broke the national record for the Yo-Yo Fitness Test, a maximal aerobic endurance test that involves running between spaced markers until exhaustion. The goal of the test is to estimate an athlete's  performance in stop-and-go sports like soccer, basketball and cricket.
Her stellar performance and cricketing skills caught the attention of selectors in North Carolina. Later, she was able to play in intra-regionals, regionals and finally to represent  in nationals at Florida in August 2021. 
"It was a really good experience, because that was my first time playing in an actual stadium, and it was a USA Cricket national tournament," Ganesh said. "So, it was a good experience and it gave me a lot of exposure."
She also was the youngest competitor and recipient of the "Most Valuable Player" at regionals, held in Houston.
"You just have to have patience," Ganesh said. "Sometimes things may not be going your way, but if you have patience, it'll work."
Ganesh's preferred positions on the field are wicketkeeper, batter and bowler. 
She also plays field hockey, soccer and other sports to remain active. 
As part of her involvement in the ACAC, Ganesh regularly participates in community service initiatives. Some of the activities she's participated in include river cleaning and packing food along with making sandwiches for those experiencing homelessness.
"Our academy is all about character, community and cricket," Ganesh said.