OVERVIEW
How do you replace history? The 2022 Cardinals rode an amazing second half surge – led by feel good final seasons from first ballot Hall of Famers Yadier Molina and Albert Pujols – to 93 wins and a division championship. The final homestand where Pujols and Molina were feted and festooned will live forever in the memory of Redbirds fans.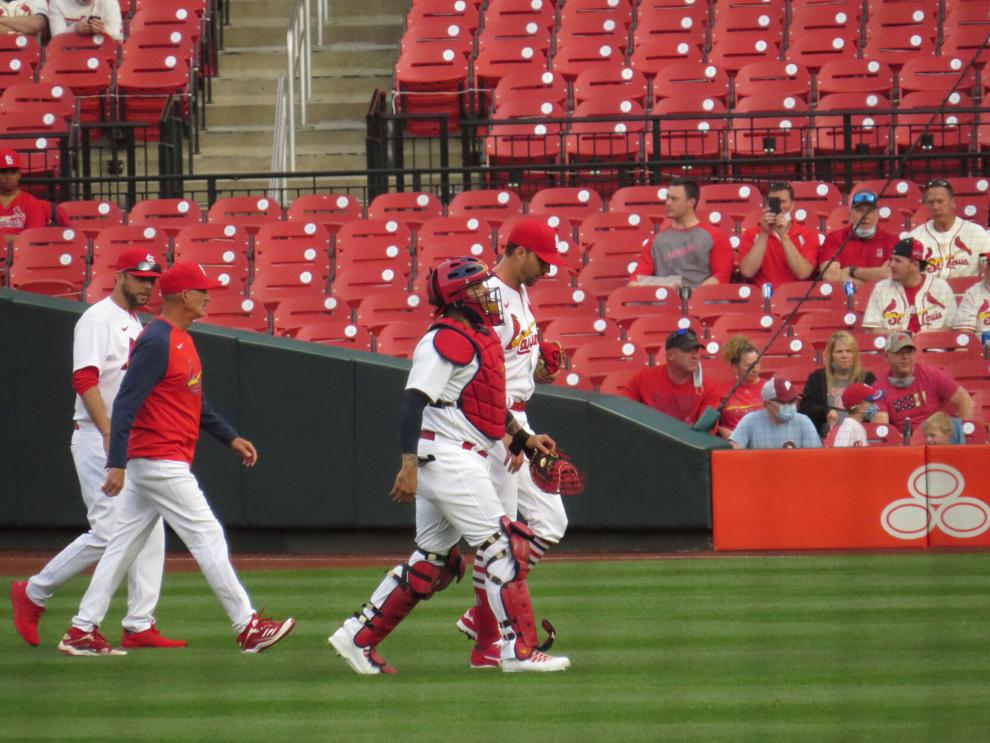 Well, the memories will last forever. The feel-good part ended about the time shortstop Dansby Swanson signed with the Cubs.
Truth is, the Cardinals didn't do very much this offseason. They filled their biggest need with the best available option, signing catcher Willson Contreras. Then, the front office went to Ballpark Village and drank Budweiser.
Truth is, in our opinion, the Cardinals were very, very smart to not do much this offseason. The market for shortstops, outfielders and starting pitchers was bloated and top heavy. Instead, the Redbirds enter 2023 with a level of roster flexibility that they haven't had in quite some time. Their three superstar infielders (Contreras, Paul Goldschmidt and Nolan Arenado) have all been paid. Jack Flaherty either will or won't earn a new contract. Miles Mikolas will probably earn a new contract, albeit a relatively modest one. The entire outfield is in a "prove it" situation. The prospect pool remains intact.
They even have the feel-good part taken care of. This is Adam Wainwright's final year. He will have the whole of the season to be feted and festooned just like Yadi and Albert were.
How do you replace history? With more history. Man, it's good to be a Cardinals fan.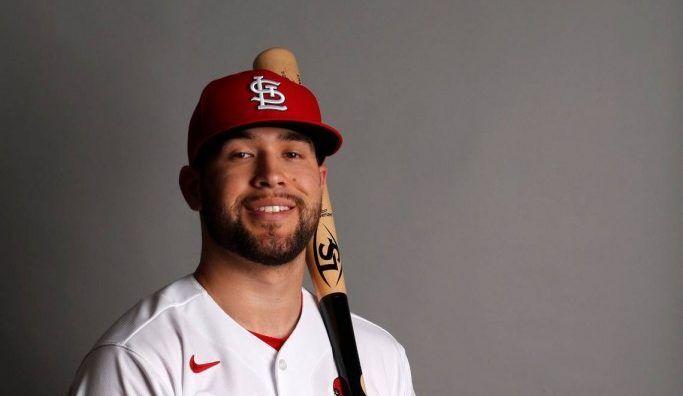 PROVE IT
The entire projected starting outfield for the Cardinals has something to prove. Can they return to form (Tyler O'Neil)? Can they be more than pretty good (Dylan Carlson)? Can they break out (Jordan Walker and Lars Nootbar)? It is a great advantage to have four highly motivated potential stars for three spots, plus the DH position. 
Make no mistake about it, each one of those names is a potential star. O'Neill mashed 34 home runs in 2021, then battled injuries all last season. No word on whether those injuries were caused by the muscular left fielder lifting semi-trucks in his spare time, but Tyler revamped his offseason workout program in an effort to stay healthy this year.
Carlson battled injuries last year as well. He also battled to find a groove against right-handed pitchers. Dylan hit just .207 and slugged a paltry .339 against righties last year, while teeing off on lefties. If he can merely return to his 2021 numbers against RHP (.243/.411), then Carlson becomes a superstar.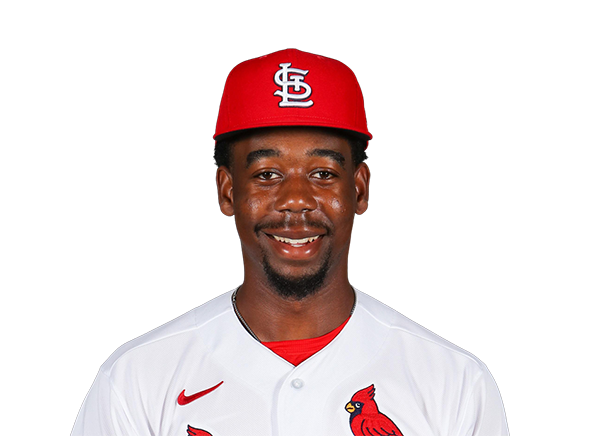 The Cardinals haven't had a prospect like Jordan Walker in quite some time. The 20-year-old physical specimen enters 2023 as one of the top five prospects in all of baseball. He is by no means a lock to make the opening day roster, but when he does join the big club he could lock up an outfield spot for the next 10 years. Walker hit .306 with 19 homers at AA Springfield last year. He sure looks ready to break out.
Throw last year's breakout performer Lars Nootbar into this mix as well. Advanced metrics love Nootbar. He gets on base. He hits for power. He is an adequate but not great outfielder. Nootbar is likely to make his biggest contribution at DH this year and will have to share time there with Nolan Gorman and Walker. If Noot(!) Can get 100 more at bats this year, he is also capable of turning into a star.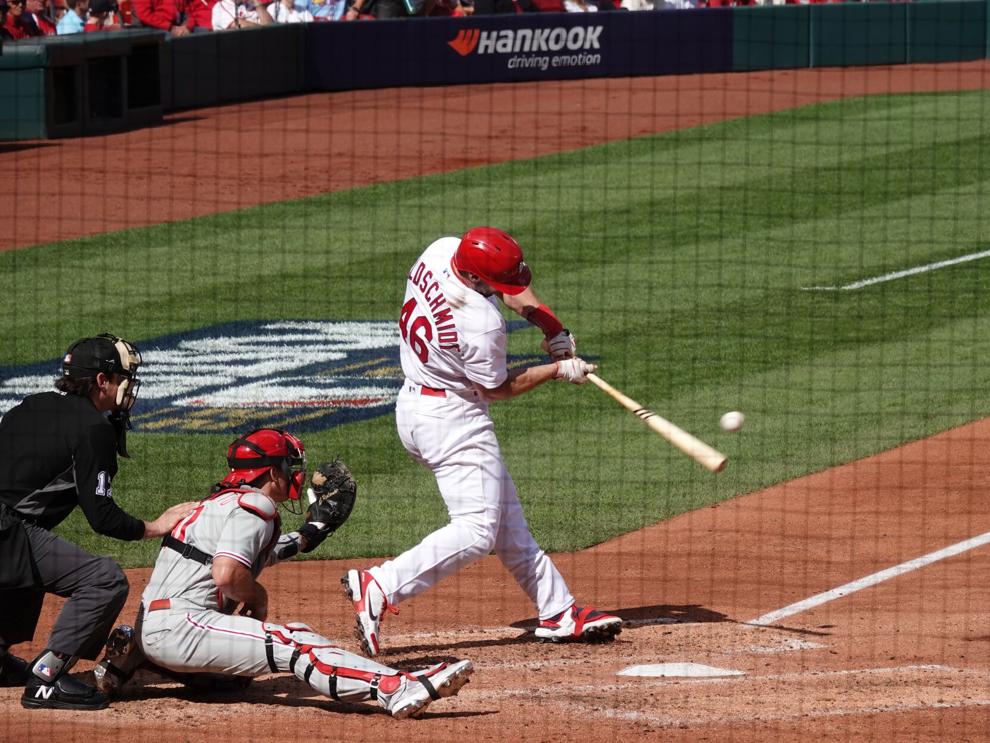 PROVEN
It's pretty hard to say anything new about Paul Goldschmidt and Nolan Arenado. These two are perfect Cardinals. They are champions. They do everything right, every day, every time. They are hard-working and humble.
While it's an impossible comparison to live up to, these two are the best pair of Cards corner infielders since Scott Rolen and Albert Pujols. Arenado just played in his 10th season and showed signs not of decline, but improvement. He struck out fewer times than he ever has in a full season, while still depositing 30 balls into the cheap seats.
Now, he did post the third worst fielding percentage of his career. Of course, that was still good enough to earn him his 10th Gold Glove.
In regards to Goldschmidt, we can say, well, the exact same things. Goldy posted the second highest OPS of his career last year. He did not win a Gold Glove, but he did take home the National League MVP so we can probably let that slide.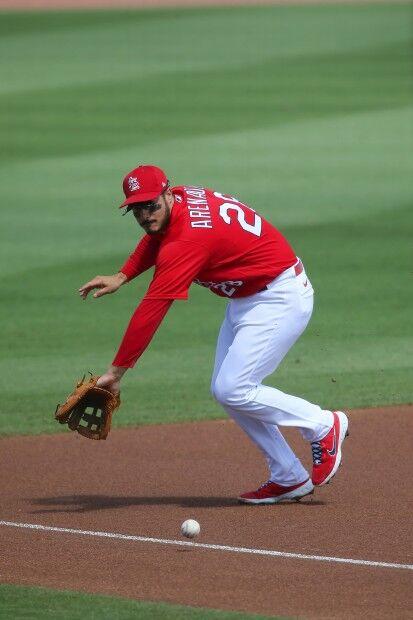 The new guy, Willson Contreras, is another pro's pro. The trouble Contreras will have is that he is replacing the ultimate pro's pro in Yadier Molina. While this will not be easy, Redbird fans need to wipe their memory clean of Yadi and give Contreras a fair shot to win the hearts and minds of Cardinal Nation. We know for sure that Contreras will hit better and catch worse than Molina. Those are givens. Contreras boasts significant offensive pop from the catcher position, which is a nice luxury.
Here is what else we know: Contreras is not the "pitcher whisperer" that Molina was. To be clear, no other catcher in the world is either. Molina was a special presence to the pitching staffs he worked with, and that can never be replaced. Defensively, Contreras is average. He is working with a veteran pitching staff and a proven coaching staff. The lack of Molina's magical powers will definitely be noticed this season, but it will not be debilitating.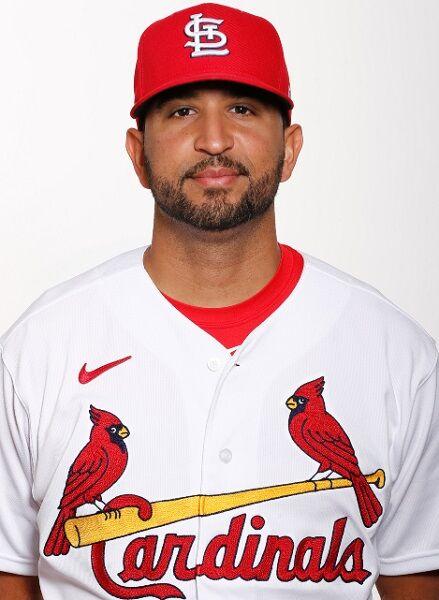 THE PROFS
The biggest change to the Cardinals on field product may come from off the field. In his second year, manager Oliver Marmol has made significant changes to his staff.
Gone is pitching coach Mike Maddux. He is replaced by relative newcomer Dusty Blake, who joined the club in 2021 as a pitching strategist.
Also gone is hitting coach Jeff Albert, to be replaced by Turner Ward. Ward is a longtime MLB hitting coach, having previously held the position with Cincinnati, Los Angeles and Arizona.
Redbird Nation was very excited to welcome Matt Holliday as bench coach, but then he abruptly resigned to spend time with his family. The team quickly pivoted to another former player, Joe McEwing, to fill the role.
It is difficult to predict what impact these new coaches will have in 2023 except to say this: Marmol showed a steady hand in his first year as manager. Presumably, these are his choices and very much his staff now. Oli has earned our faith in these choices, but heavy is the head that wears the StL logo.
Here is the reality of the Cardinals heading into the 2023 season. In the last three full seasons, the team has won 93, 90 and 91 games. The consistency is laudable, but also extends into disappointing October finishes. It is entirely reasonable to predict the 2023 club will have at least the same success, but due to the roster flexibility inherent in their plan, they also have the ability to add the key pieces to make a deeper playoff run.
It should be a very fun 2023. 
Roster Predictions
Starting Pitchers 
• Adam Wainwright
• Miles Mikolas
• Jack Flaherty
• Steven Matz
• Jordan Montgomery
Bullpen
• Ryan Helsley
• Giovanny Gallegos
• Jordan Hicks
• Dakota Hudson
• Andre Pallante
• Zack Thompson
• Genesis Cabrera
• Connor Thomas
Starting Infield
• Willson Contreras, C
• Paul Goldschmidt, 1B 
• Brendan Donovan, 2B
• Nolan Arenado, 3B
• Tommy Edman, SS
Starting Outfield
• Tyler O'Neill, LF
• Dylan Carlson, CF
• Jordan Walker, RF
Designated Hitter
• Lars Nootbar
Bench
• Andrew Knizner
• Paul DeJong
• Juan Yepez
• Nolan Gorman