Visitation Academy senior Annie Dolan served as a companion as she accompanied Vietnam Air Force veteran Jack Schweitzer on a day trip to Washington, D.C., to visit the National War Memorials. This trip was organized by Greater St. Louis Honor Flight, whose mission is to help America's most senior military veterans experience the memorials built in their honor.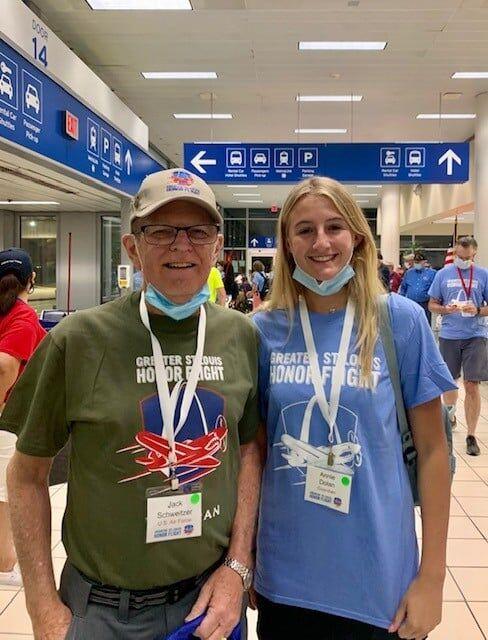 While the duo visited the memorials on a day trip, Schweitzer shared stories about his experience in the military with her. In return, Dolan shared letters of gratitude she collected in a letter-writing campaign for him.
In addition to her guardian duties, Dolan was responsible for raising the funds to pay for both of their charter flights. She raised $550 for this purpose through donations from friends and family. Dolan also raised an additional $2,000 which she presented to Honor Flight staff at a meet and greet in Schweitzer's honor.