Crestview Middle language arts teacher Jennifer Voigt recently earned Learning Ally's 2021 Winslow Coyne Reitnouer Excellence in Education Award. Voigt, one of six educators in the country to receive the honor, won the award for her work as a teacher in the Rockwood Individualized Learning Center (ILC) program.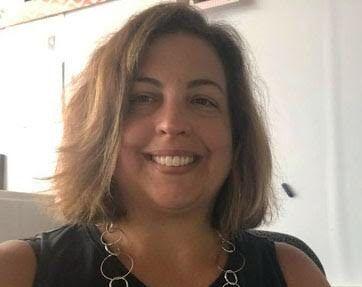 The award recognizes educators who display exemplary performance to ensure whole-child literacy and learning in a multitude of settings for students who are challenged with reading deficits in general and special education.
Voigt said she instilled the joy of reading in her students by getting to know them on a personal level and their feelings about school in general.
"While working at the ILC, much of our time was spent on figuring out students' relationships with family, friends and school," Voigt said. "Once that was determined, it was imperative to translate that to their learning. How I tied this to books was critical to their success as a reader."
Once that rapport was established, she and her students began choosing books that reflected their beliefs and what was happening in their lives.
"Finding that 'just right' book can take a few tries," Voigt said. "Many books we discovered together took students down a path that helped them in their personal lives as well."
The award comes with a $1,000 monetary prize, which will be used to rebuild a classroom that is targeted toward middle schoolers and their needs.
Learning Ally is a nonprofit education organization dedicated to equipping educators with solutions that help learners reach their potential.