A flyer on a private social media group that is against the school's districtwide mask mandate urged parents to "Stand for Mask Choice" by gathering for a protest/rally prior to the scheduled Rockwood Board of Education meeting. The flyer said that "Strength comes in numbers. We need hundreds. Now is the time."
Parents were slow to show up on the parking lot of Marquette High beginning at 5 p.m. for the Aug. 19 meeting. And it never gained traction. By the start of the meeting at 7 p.m., less than 20 parents and children had shown up with American flags and protest signs in hand. It looked more like a tailgate party than a rally for change.
Fabian, a Rockwood parent with children in Lafayette High, Rockwood Valley Middle and Chesterfield Elementary, explained that many individual school orientations were held for this evening, which was scheduled in direct conflict with the rally. He expects that contributed to the low turnout.
"The mask mandate is less about health. I don't believe that health is the only concern here. Kids really are pretty healthy and if they do get COVID, many of them are asymptomatic.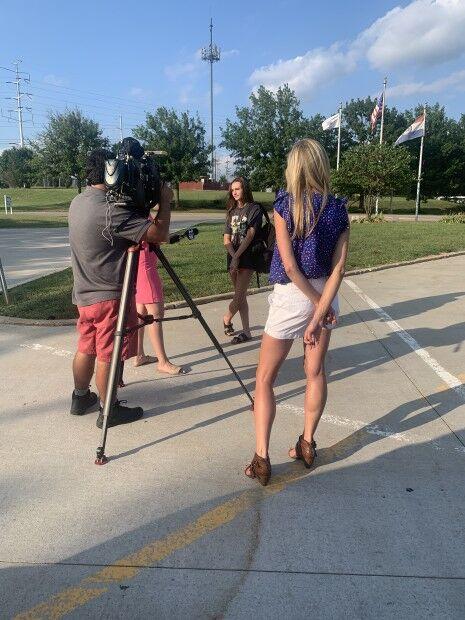 "There is a huge money grab," he said. "If they push the mask mandate, they get $7.8 million."
The $7.8 million refers to the ESSER III funds awarded by the American Rescue Plan appropriated through federal legislation in March. For eligibility, Rockwood must adhere to strict guidelines, including:
▪ Publish/maintain Safe Return to In-Person Instruction and Continuity Plan (SRCSP) – completed June 22, with an update every 6 months
▪ Requires communication with public/stakeholders – a survey published Aug. 11, 2021
▪ Budget Application and Compliance Plan must be submitted by DESE prior to Aug. 23, 2021
The final guideline states that the Missouri Department of Elementary and Secondary Education (DESE) advises, but does not mandate, that school districts following CDC mitigation strategies. Wearing masks indoors is one of the key mitigation strategies in minimizing the spread of COVID-19.
The numbers were few, but another impassioned parent is Molly, whose daughter attends Crestview Middle. Her other children have either graduated or are homeschooled. Her daughter selected in-person learning when Rockwood announced that masks would be optional, which has since been changed.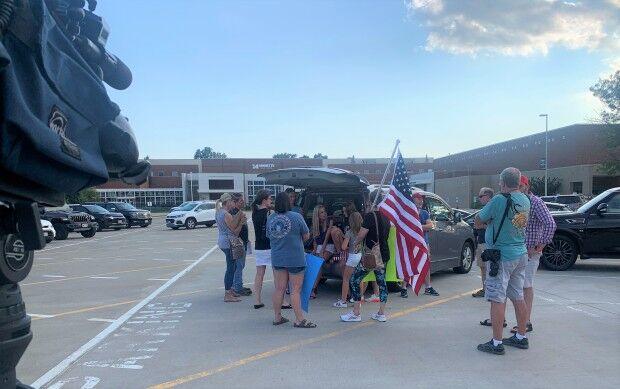 "Money talks," Molly stated. "It doesn't matter if I bring in every doctor, nurse or expert (in COVID transmission). They don't care. It's not about masks, it's not about COVID, it's about control. It is unconstitutional to make our children wear masks; it's a dictatorship. We are giving up our freedom."
The purpose of the rally, she said, is to have their voices heard. Molly acknowledged that interim superintendent Tim Ricker will not rescind the mandate. This was confirmed by an email published on social media that, in part, stated:
"(We) are glad to see parents at the Board of Education meetings and their comments are welcomed. With that said at this time, nothing has changed and we will move ahead with our decisions on these matters. I know you disagree but nevertheless, we are not changing."
The first day of school was Aug. 23