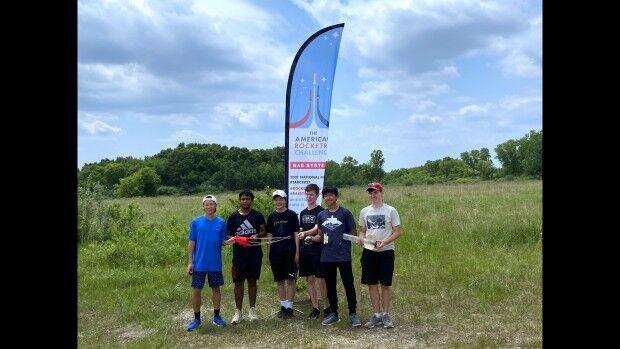 Marquette High's Astral Orbit rocketry team was recently named the 2021 Marketing Competition Champion at The American Rocketry Challenge (TARC). In a two-minute video submitted for the competition, Astral Orbit showcased their team's passion and inspiration for competing in the competition. Astral Orbit was one of only 100 teams from around the nation to advance to the national finals of TARC through qualification flights.
The team consists of members Alex Chen, Ben Cook, Aniruddh Kommareddy, Rusty Willis, Andrew Wu and Jason Zhao.
The American Rocketry Challenge is the world's largest rocket contest with nearly 5,000 students nationwide competing each year. The annual American model-making competition for students in grades six to 12 is sponsored by the Aerospace Industries Association and the National Association of Rocketry.