As the pandemic winds down, the Parkway and Rockwood school districts are experiencing bus driver shortages. 
Parkway's Transportation Director Will Rosa said Parkway needs 24 more drivers. 
During the 2020-2021 school year, only 50% of students used bus transportation due to the pandemic. As a result, Parkway was able to combine routes thereby cutting almost 20 routes. This summer, Rosa and his team are adjusting bus routes for students coming back in the fall. 
Parkway requires drivers have experience with children, a clean driving record, no criminal background and can pass a yearly physical and vision test. Benefits include competitive pay, split shifts, a guaranteed 25-hour work week, summers off, health insurance and paid holidays. According to Rosa, retirees are good candidates. He said there are opportunities for drivers to get extra hours, such as signing up for field trips. For those who may prefer a year-round schedule, drivers can also work during summer school.
Parkway is not alone in its search. Many of the large school districts in St. Louis also are seeking drivers this summer. 
"It seems like a very tight market at Parkway, Rockwood, Francis Howell, Fort Zumwalt and Mehlville. We're all trying to get the same pool of individuals to drive for us," Rosa said. 
Rick Weisman, a current driver for Parkway, has been working there for almost 30 years. He said the three main things that make driving for Parkway so great are the kids, the benefits and his schedule. 
"First off, it's a lot of fun driving with kids. Secondly, the benefits are just terrific. You get healthcare and the retirement benefits are awesome. After 30 years, I'm very interested in that. If you have kids and they are home for the summer, you can be off over the summer and stay home with them. During that time, you still have insurance and retirement and so on. There are many advantages to being a driver and working for a school district," Weisman said. 
Despite some of the challenges that come with the job, Weisman said Parkway has many well-behaved, polite and respectful students. 
Mike Heyman, Rockwood's transportation director, said even if he can hire enough drivers he will have to reduce student ridership.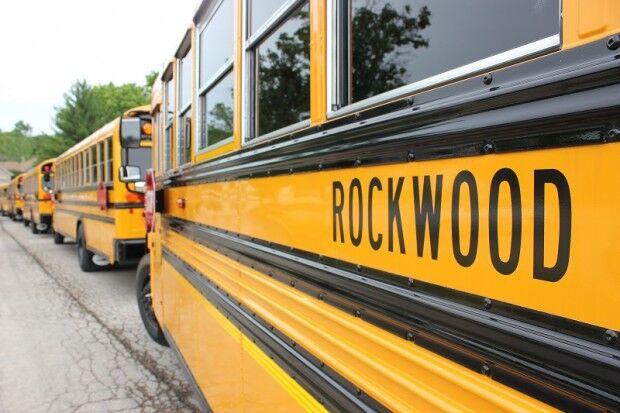 "What we're having to do is enact an approximate a 1-mile walking radius for students around the schools. Each school will have its own boundaries. We want to make sure students are walking from sidewalks and there are crossing guards and enough safety measures in place. I have to reduce the number of students because we can't have pre-pandemic ridership numbers. That is how we will combat the problem," Heyman said. 
Qualifications for Rockwood include being at least 21 years old, having a Missouri Class B commercial driver's license (CDL) with school bus and passenger endorsements, being a licensed driver for at least three years, and passing a yearly physical, drug screening and background check. 
Rockwood offers all district employees a $500 referral bonus. For new drivers, if they already have a CDL, they will receive a $1,000 sign-on bonus. Yearly benefits include paid sick days, holidays, a retirement plan and tiered pay system. 
"Our interest as a school district is to provide the safest transportation possible for our students every day to and from school," Heyman said. "Our buses are maintained meticulously. Our district average is 99.5% over the last five years on our state inspections." 
Tina Spears, a first-year driver for Rockwood, said she loves feeling as though she is making a difference in the lives of Rockwood students. 
"It's as simple as a smile, and a 'have a good day' when they are getting off the bus for school," Spears said. "I actually come from a long line of bus drivers in my family. I've had other part-time jobs and done many other things. I've always had this in the back of my head for when I became a little older. I listened to my dad's stories about driving and I love kids. Honestly, my regret is that I didn't start this five or 10 years ago." 
To apply in Parkway, visit the Employment tab on parkwayschools.net; in Rockwood, search "transportation" on rsdmo.org.