The American Academy of Pediatrics currently recommends that pediatricians screen new mothers for postpartum depression at their infants' well-child visits one, two, four and six months after they are born. However, this potentially serious health condition may last far longer – up to three years for many new moms, a National Institutes of Health study recently found.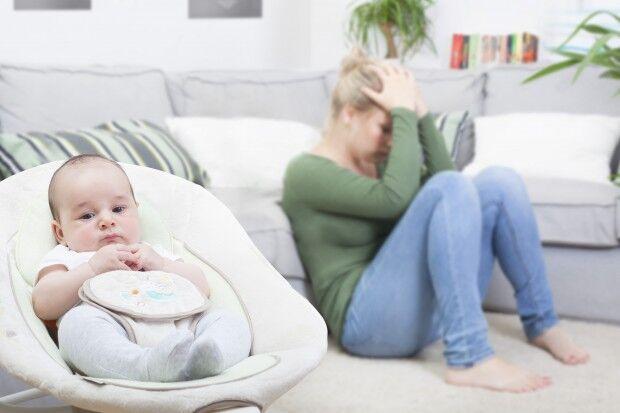 The relatively large study of 5,000 new mothers in the state of New York shows that one in four experienced high levels of depressive symptoms at some point during the three-year period after giving birth. The majority of women experienced low levels of depression throughout the three-year span. 
To gauge the severity of depression, researchers measured the women's symptoms periodically through a brief screening questionnaire. Those with underlying conditions, such as existing mood disorders or gestational diabetes, were more likely to have higher levels of depressive symptoms that persisted throughout the entire study period, they said. 
These findings suggest that screening women for symptoms of postpartum depression for at least two years after childbirth – and making sure they get the proper referrals for treatment – may be of benefit to many mothers and their families, the study report noted.
"… Six months may not be long enough to gauge depressive symptoms," said Diane Putnick, Ph.D., the study's primary author and a staff scientist at the National Institute of Child Health and Human Development. "These long-term data are key to improving our understanding of mom's mental health, which we know is critical to her child's well-being and development."