Coming to Chesterfield Valley
A new St. Luke's Urgent Care Center and physician office is slated to open early next year at 17417 Chesterfield Airport Road in Chesterfield Valley.
St. Luke's Urgent Care will treat patients of all ages for minor medical emergencies and will offer on-site laboratory and X-ray services, pre-operative testing, sports physicals, workers' compensation care and other corporate health services. Treatment will be provided on a walk-in basis from 8 a.m.-8 p.m., seven days a week.
The on-site physician office will serve patients for ongoing primary healthcare needs.
May contain milk
People who are allergic to milk should be aware that even if it is not listed as an ingredient on a chocolate bar, the candy still may contain milk and could cause an allergic reaction.
After receiving reports that people experienced harmful reactions after eating dark chocolate, the U.S. Food and Drug Administration (FDA) tested nearly 100 dark chocolate bars from different parts of the country for the presence of milk.
In a consumer update issued last month, FDA officials said:
"Unfortunately, you can't always tell if dark chocolate contains milk by reading the ingredients list. FDA researchers found that of 94 dark chocolate bars tested, only six listed milk as an ingredient. When testing the remaining 88 bars that did not list milk as an ingredient, FDA found that 51 of them actually did contain milk. In fact, the FDA study found milk in 61 percent of all bars tested."
One reason for the finding, officials said, is that most dark chocolate is produced on the same equipment used to produce milk chocolate, and traces of milk sometimes inadvertently wind up in dark chocolate.
The FDA noted also that advisory messages on dark chocolate products about the possible presence of milk should be taken seriously, and consumers should read the word "may" as "likely." That is because upon testing dark chocolate products labeled "may contain traces of milk," "may contain dairy" and similar messages, the agency found milk was present in 75 percent of the products. Some dark chocolates even contained milk levels as high as those found in products that declared the presence of milk.
In fact, FDA officials said, consumers should not assume that dark chocolate contains no milk if the label does not mention it at all.
Finally, the FDA advised that consumers who are sensitive or allergic to milk should consider dark chocolate to be a high-risk food and:
• Start by checking the ingredients list to see if a product contains milk.
• Read all label statements on dark chocolate products and avoid those with an advisory statement for milk, even if product labels contain statements such as "dairy-free" or "vegan."
• View with caution even those products with dairy-free claims or without any mention of milk, unless the manufacturer is a trusted source and/or uses dedicated equipment for making milk-free chocolate products.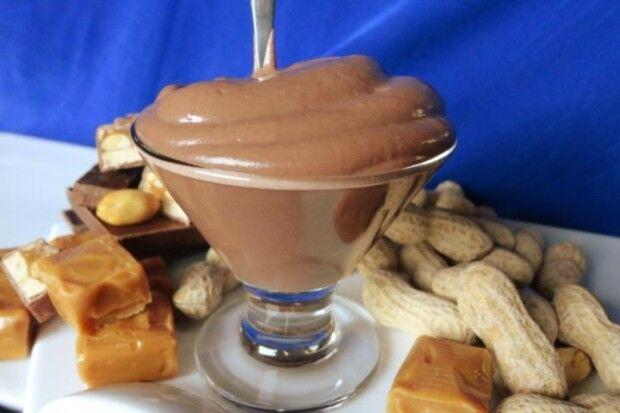 Adolescent appetite control
Eating a high-protein afternoon snack is an effective way to reduce unhealthy evening snacking among teens, according to a study from the University of Missouri-Columbia (MU).
Researchers assessed the effects of afternoon snacking on a group of normal weight and overweight boys and girls aged 13-19. Specifically, they looked at how snacking affected participants' appetites, drive to eat and food choices later in the day and their cognitive performance and mood.
"Our research showed that eating high-protein snacks in the afternoon helps teens improve the quality of their diets as well as control appetite," said Heather Leidy, assistant professor of nutrition and exercise physiology at MU. "Standard meals tend to go by the wayside for kids this age – particularly from mid-afternoon to late evening – and many of the convenient 'grab-and-go' snacks are high in fat and sugar. When kids eat high protein snacks in the afternoon, they are less likely to eat unhealthy snacks later in the day, which is particularly important for kids who want to prevent unhealthy weight gain."
The high-protein snacks also improved certain aspects of mood and cognitive function, Leidy said.
Researchers noted that while the high-protein snack used in the study – soy-protein pudding – is not available to the public, similar protein sources should result in similar benefits.
Delayed diagnoses
Early identification of autism spectrum disorder (ASD) is associated with better outcomes, but too often, health care providers downplay parental concerns about young children's development, resulting in delayed autism diagnoses.
That was the finding of Oregon researchers who looked at the experiences of families of children with ASD.
"We know that early identification of ASD is beneficial to children and their families," researcher Dr. Katharine Zuckerman, of Oregon Health & Science University, said. "Unfortunately, many families experience long delays between when they first have concern and when their child gets diagnosed with ASD."
For their study, researchers compared health care provider responses to parents of more than 1,400 children with ASD with provider responses to parents of nearly 2,100 children with intellectual disabilities/developmental delays (ID/DD).
In most cases, parents first expressed concern about ASD when their children were about 2 years old and about ID/DD when children were closer to age 3.
Study results showed that compared to kids whose parents suspected ID/DD:
• Children whose parents suspected ASD were nearly 15 percent less likely to be referred for developmental testing or consultation with a specialist.
• Children with ASD were more likely to have a health care provider reassure their parents that the child would "grow out of it."
Further, researchers learned that parents whose children's doctors were least proactive about their ASD concerns waited much longer to pursue a clear diagnosis than parents who spoke with more proactive doctors. Overall, children with ASD were not properly diagnosed until about the age of 5 – nearly three years after their parents first brought their concerns to a health care provider.
Research has shown that parental concern is a good predictor of developmental problems in children, yet for some reason, many doctors seem reluctant to take a proactive approach when parents express their concern about ASD.
"This study implies that the behavior of health care providers is likely a very important factor in delayed autism identification," Zuckerman said.
The study utilized data from the 2011 Survey of Pathways to Diagnosis and Services, a nationally-representative, parent-reported survey. The findings were published in The Journal of Pediatrics.
On the calendar
"Arthritis: How Many Types Are There?" is from 6:30-8:30 p.m. on Monday, June 8 at the St. Louis Frontenac Hilton, 1335 S. Lindbergh Blvd. Missouri Baptist Medical Center presents a panel discussion of the different types of arthritis and available treatments, including physical therapy, medications, diet and surgery options. Admission is free. To register, visit missouribaptist.org, or call (314) 996-5433.
• • •
"Hypnosis for Weight Management" is from 7-8:30 p.m. on Monday, June 8 at the St. Luke's Hospital Institute for Health Education, 222 S. Woods Mill Road in Chesterfield. A licensed professional counselor and national board-certified clinical hypnotherapist facilitates a group experience for those seeking information on how hypnotherapy can be used for weight management. The class is offered free of charge. To register, call (314) 542-4848.