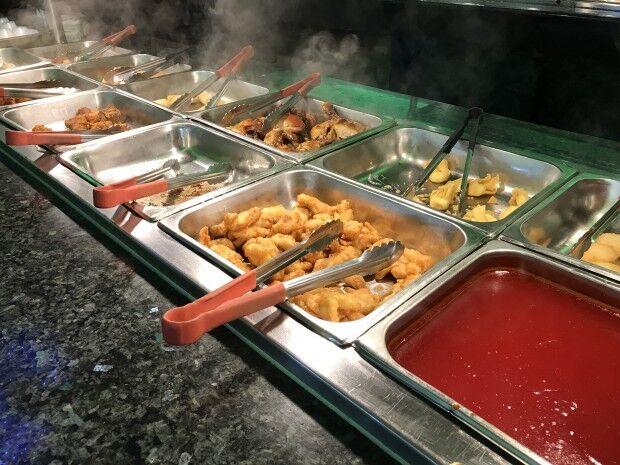 If you're looking for an all-inclusive, buffet-style restaurant, look no further than Hibachi Grill Supreme Buffet in Ballwin. With 300 items offering favorites from around the globe, this bountiful buffet has something for everyone.
The restaurant is located just two miles west of Interstate 270 off Manchester Road, about one block west of Weidman and Manchester roads on the south side of Manchester in Old Orchard Center.
According to customers, it has been the local go-to buffet restaurant since it opened six years ago. Patrons begin arriving when it opens at 10:30 a.m. and the restaurant is abuzz with customers before 11 a.m.
"It is a fresh, inexpensive alternative when I need to get in and get out during my lunch break," shared Josh, a regular customer.
The buffet includes several stations filled with traditional Asian favorites, like Black Pepper Chicken, Sweet and Sour Chicken and Mongolian Beef, but the restaurant also offers penne pasta, pizza and tacos. For diners who prefer traditional American food, such as french fries, meatloaf, fried chicken and macaroni and cheese, they've got that, too.
Dinner items include whole crab, garlic shrimp and frog legs. Children's meals are discounted on a scale based on age. Beverages are priced separately.
For patrons on a special or vegetarian diet or those watching their calorie intake, Hibachi offers a full salad bar that includes fresh fruit options and its namesake grill, which allows customers to select ingredients that the chef then grills to order. Patrons can choose from fresh vegetables alone or paired with a variety of proteins and served with a choice of rice or noodles.
Love sushi? Over 20 different sushi rolls are prepared each day, but if a favorite is missing, just ask. The chef will be happy to prepare it for you.
The expansive dessert bar, including cakes made on-site, is a sweet ending to a perfect meal.
Manager Sing Lin said Hibachi Grill Supreme Buffet is known for its Seaweed Salad, mussels, pot stickers, bite-size Crab Rangoon and crawfish, which are "second to none." He said the reason for the restaurant's success is two-fold.
"My employees make sure the quality of the food is high. If they won't eat it, then I won't serve it to my guests," he said. "We treat our customers like family, with the customers treating the restaurant like their own kitchen. It's a relationship that works both ways."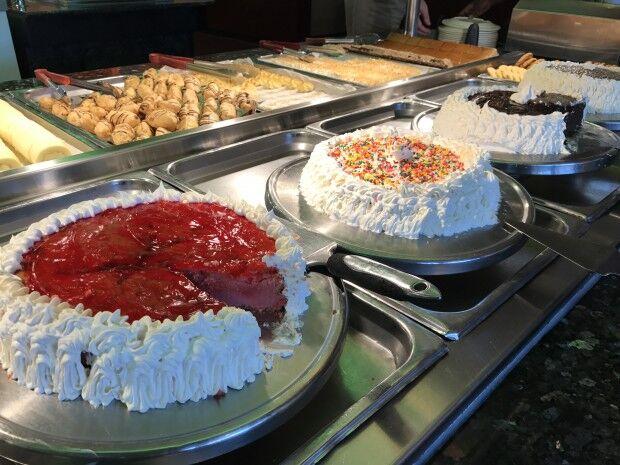 Lin stressed that the restaurant's priority is food quality, followed by service.
"Food tastes much better with good service," he said with a smile.
In addition to its dine-in service, Hibachi Grill offers buffet take-out [sold by weight] and can cater any private event.
Senior citizens, military personnel and teachers receive an everyday discount, with one notable exception: If you are over 90, you eat for free!
"Please join us for lunch or dinner," Lin said. "You will never have more options for this price in one place."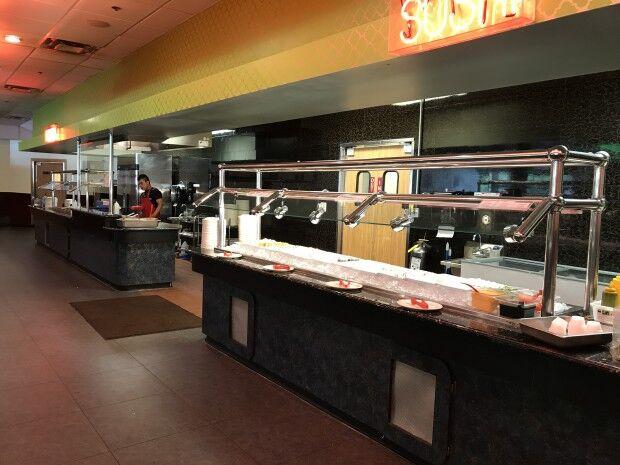 Hibachi Grill Supreme Buffet
128 Old Orchard Center • Manchester • (636) 527-5488
Hours: 10:30 a.m.-9:30 p.m., Sunday-Thursday; 10:30 a.m.-10 p.m., Friday-Saturday