Nearly four years ago, officials for Town & Country cast their vision for a new public gathering space off of Clayton and Mason roads. The 20-acre (the city purchased 8.8 acres) site, formerly known as the Wirth property and designated for this project, holds a key spot in the history of the community and dates back more than a century.
The vision was bold and saw a future where green space would be protected, upscale retail businesses would be thriving, and major events would be fixtures on the community calendar. Coined "Town Square," the area was to be a source of civic pride and achievement.
Today, construction is complete, the ribbon has been cut, and millions of dollars have been spent. But some residents contend that the original vision has never been realized and Town Square is a gross example of project mismanagement and fiscal waste.
"(Town Square) is a poster child for what is clearly wrong here," said Steven Krause, a long-time resident of Town & Country. Krause has never held public office but that doesn't mean he isn't concerned with how his local government is run.
"I am just astonished at the lack of use of control mechanisms and project management tools … something as simple as a budget for a project," Krause said. "We can find any evidence that they existed at any time."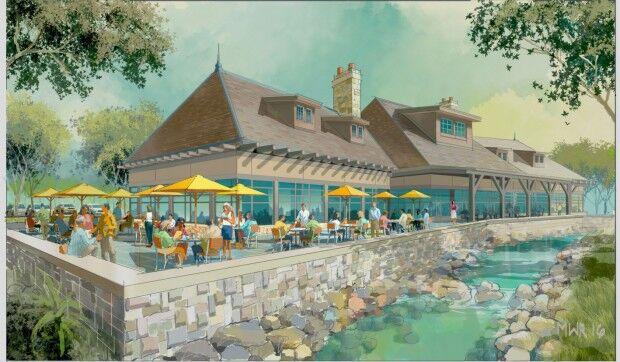 Krause has joined a small group of others, including former Town & Country alderman Lindsey Butler, who is asking the state auditor to get involved. The group is calling for a performance audit of how the project was managed by city officials and how transparent the process has been over the past four years.
"It's a 'how well did you do your job' audit," Krause said. "It's much deeper and broader than the routine (financial) audit that is done."
The state auditor's website explains a performance audit this way: "The state auditor's office determines if tax dollars are spent efficiently, economically and legally, and how well public funds are protected from potential fraud or abuse."
Based on statute, a performance audit can be initiated either at the direct requested of local officials or by petition of local residents.
Since Town & Country officials are not interested in requesting the audit themselves, Krause and his group are working to obtain the necessary 750 signatures on their petition. They have one year from the start of the petition to secure the needed signatures. According to Butler, over 400 residents had signed the petition as of the end of December.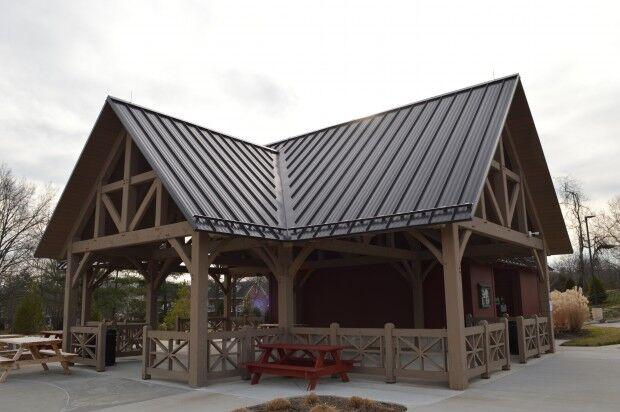 This is not Butler's first complaint against the city government since leaving elected office in June 2020. Butler has filed complaints with both the Missouri Ethics Commission and the Missouri Attorney General's Office. She's argued that city officials violated state Sunshine Laws among other concerns.
"Unfortunately, the true reason for the petition for an audit is that several of our recent projects have not met deadlines, have gone significantly above estimates and budgets, and/or not met residents and board expectations," Butler said. "As a former elected official, I am wanting to discover what happened to allow these issues to occur, and I will humbly accept my part in them happening and any consequences that come about."
The complaint filed to the Missouri Ethics Commission was dismissed on Nov. 19. As of press time, a decision has not been made by the AG's office. But the commission's dismissal is proof enough for two former Town & County officials that what is playing out now is more of a game of politics than public policy.
"I think it's not coincidental that Lindsey Butler is no longer an alderman so she can take the role of a disgruntled private citizen and raise questions about the government now that she's no longer a part of it," former Town & County alderman Fred Meyland-Smith said.
Meyland-Smith's contention is backed up by former Town & County City Administrator Gary Hoelzer, who sent a letter to the editor of West Newsmagazine in response to Butler's allegations and a local television report about the petition.
"As the former city administrator during much of the formative phases of the Town Square project, I was perplexed, but not surprised, to see former alderman Lindsey Butler asking for a state audit …," Hoelzer wrote. "Lindsey Butler may have been front of the camera but, if the past is precedent, (she was there) only as the unofficial spokesperson for alderman Tiffany Frautschi, whose ambition is to be the next mayor."
Frautschi (Ward 2) is a declared candidate to replace current Town and County Mayor Jon Dalton. At press time, she is currently unopposed.
"Town Square is perhaps the most transparent process that has occurred for any similar project," Hoelzer wrote in his letter. "Town Square followed immediately on the failure of a multi-story assisted living development on the same historical Wirth property. It was then that the city stepped in and voted to purchase the property to preserve this historic land for generations to come. Public meetings, a city-wide survey, public forums (and) a committee of contiguous neighborhood representatives all informed the elected representatives of the direction supported by the community.
In an interview, Hoelzer added, "They (Frautschi and Butler) have a pattern of creating chaos and division and holding themselves out as the savior or the solution. They trade chaos so they can promise peace."
Butler doesn't deny that she's made multiple Sunshine requests since June for documents specific to several public works projects. However, she said her actions now are a result of the board of aldermen frequently being misled and provided inaccurate or incomplete information over the four years that she served. She said her votes, based on the information provided, made her "look like a fool."
"It was the board of aldermen who voted to purchase the Wirth property, and an audit will show that Butler and Frautschi voted for the vast majority of the legislation that funded Town Square," Hoelzer noted in his letter. "… there were approximately 26 pieces of legislation acted upon by the board of aldermen. Aldermen Butler and Frautschi voted in favor of 22 of those bills, they split their vote on one bill, and voted "naye" on three bills."
Bulter doesn't deny her voting record. Instead, she asked, "How would I not want to correct that? How would I not want my neighbors to know that we need to fix this? That is my duty."
She contends that she has regularly received calls for further information and a possible audit of the city due to Town Square and other public works projects. To back up her claim, Butler sent West Newsmagazine more than a dozen emails addressed to her from various citizens, which she received over a two-year period. In addition, she repeatedly referred to the official minutes and recordings of board meetings during the Town Square project development. She is confident the record will support that she asked many questions and provided plenty of pushback on the project and its numerous change order requests.
It is estimated that change orders for Town Square totaled approximately $1.3 million. The final approved site plan was at a cost of $5.2 million. While contingency plans can vary per project based on multiple factors according to the Project Management Institute, actual contingency costs equaling one-quarter of the total project budget appear to be high.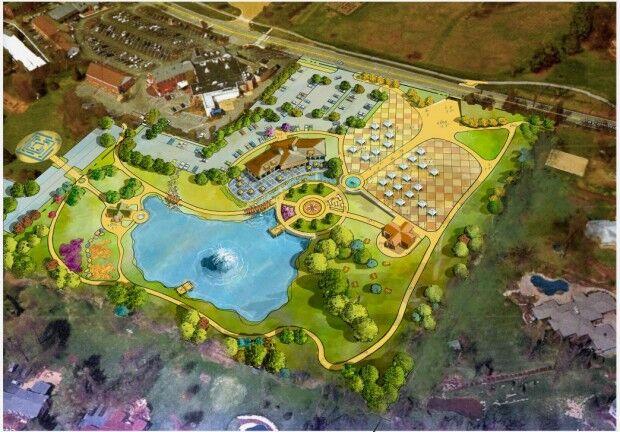 From Vision to Reality
One area on which all sides agree is that the current state of Town Square does not match the community's original vision.
"Today, the construction is complete," Meyland-Smith said. "But … it is not where the city intends it to be or wants it to because there is a significant amount of vacant space in that large building."
Meyland-Smith said the biggest barrier has been completely out of the hands of local leaders. He points out that COVID-19 has been a major blow to public events and the developer's ability to attract new businesses to Town Square. Chesterfield-based Brinkmann Constructors is the project developer.
Meyland-Smith also noted that the city has given a "targeted" list of the types of businesses that could become tenants of Town Square. The retail space isn't just for any business out there. Following the theme first inspired by a residential committee making Town Square a place "that invites people to come and gives them a reason to stay," Meyland-Smith continues to support Brinkmann's prudent approach to tenant selection even if that means not every vacancy is filled immediately.
Both Meyland-Smith and Hoelzer concede that securing an anchor tenant (in this case a family restaurant) was merely a priority and not a contractual obligation for the developer. When asked if market area research or feasibility study was conducted either by the developer or the consultants paid by the city prior to the start of the Town Square project, neither one could specifically recall. In the cache of documents available through the city's website, such research or a consultative report cannot be found.
In fact, a review of digital records, including archived documents, completed by West Newsmagazine found no record of any sort of feasibility study of the retail space. If this research was done by Brinkmann or others, it does not appear to have been included in documents provided to the public.
The irony that a thriving retail space (Mason Woods Village) that includes local shops, a restaurant and a Starbucks sits on the adjacent property is not lost on anybody.
"(That) was brought up," Butler said. She claims a paid consultant did tell city officials privately that the development might not be a great idea.
"I was sitting there with our city attorney and another Alderman and (the consultant) flat out told us that he let the city administrator, who was Gary Hoelzer at the time, and the mayor (Jon Dalton) know this was a terrible spot to put what we wanted to put there," Butler said. "Because it didn't have good egress or ingress. Because it was not a major intersection. So it wouldn't have the traffic flow a restaurant would need to succeed."
Butler said the conversation took place after the city had signed a development agreement with Brinkmann Constructors. She said at least one of her previous Sunshine requests was an attempt to find a record of that conversation; however, she said nothing was returned to her from the city.
"The most important thing people were interested in was a family restaurant overlooking a pond. People like that kind of stuff," Krause said.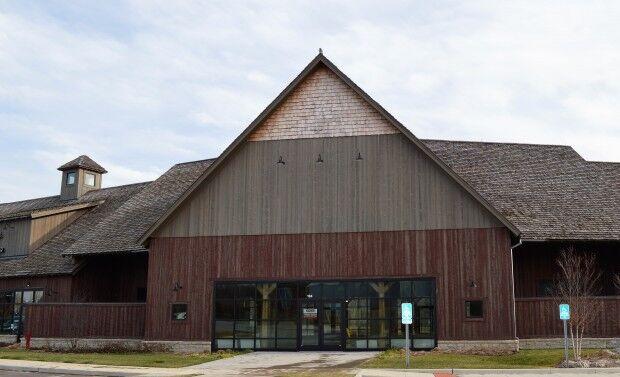 A state performance audit would not come for free. By statute, the costs of the audit are passed along to the local government entity being audited. The auditor's office has provided estimated costs of approximately $100,000 to $130,000.
Meanwhile, any possibility of Town Square realizing its full potential and the vision cast nearly four years ago is going to be on hold until after the pandemic.
COVID-19 has forced the cancellation of countless community events throughout the area and dampened the possibility of potential future events for now. The pandemic's impact has also stymied business growth and, in time when St. Louis County restaurants have been forced to close indoor dining on two separate occasions, asking a developer to bring a new eatery in as the anchor tenant is a taller order than usual.
But in a time when people are in need of hope and something to look forward to, a brighter future for Town Square would benefit everyone.
Multiple messages were left for Town & Country Mayor Jon Dalton and alderman Frautschiabout this story. As of press time, no response was received from either Dalton or Frautschi.