Public schools across the state are finishing up the annual standardized tests required by state and federal laws. In Missouri the test is called The MAP, which stands for Missouri Assessment Program.
The MAP test is given to students in grades three through eight. It is designed to measure how well students acquire the skills and knowledge described in the Missouri Learning Standards set by the state's Department of Elementary and Secondary Education (DESE). The assessments provide information on academic achievement at the student, class, school, district and state levels. This information is meant to be used to diagnose individual student strengths and weaknesses in subjects laid out in the learning standards, and to gauge the overall quality of education throughout the state. Results are also used toward accreditation of school districts at the state and federal level.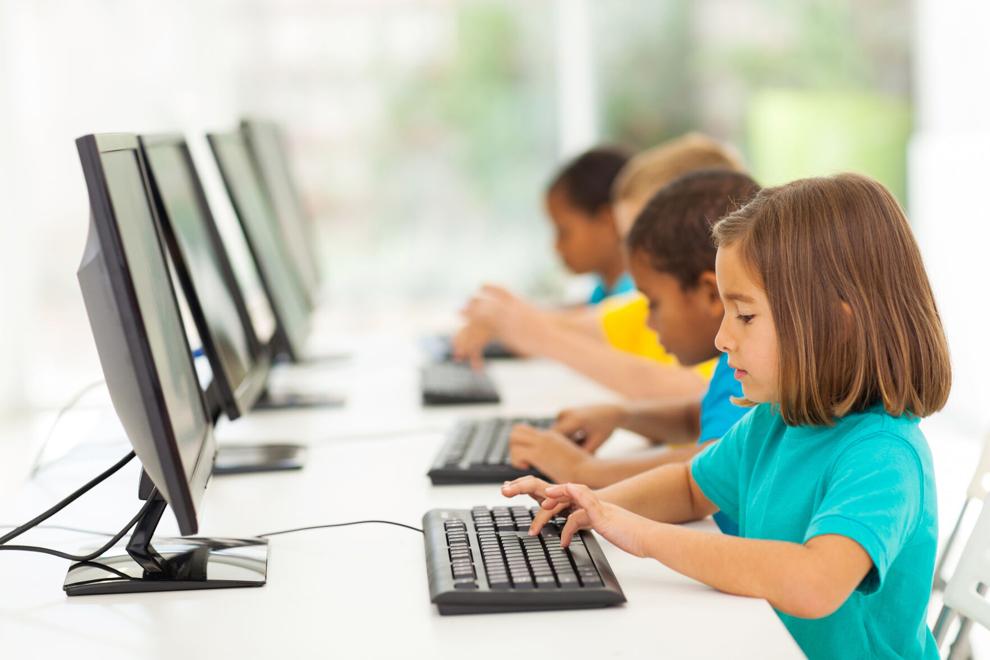 Making the grade
This past March, DESE released its sixth version of the Missouri School Improvement Program (MSIP6), the state's accountability system for reviewing and accrediting public schools. It outlines expectations for school practices and student outcomes, with the goal of each student graduating ready for success in college, career and life.
The MSIP accountability system was established in 1990 and has evolved with each version. According to DESE officials, this latest version is designed to establish a new method for the state to determine the extent to which students are meeting the Missouri Learning Standards and obtaining necessary skills and knowledge.
Indicators evaluated on the MSIP6 annual performance report are divided into two sections: performance metrics, which measure student outcomes, and continuous improvement metrics that assess the quality of the work of the school toward improving the opportunities provided to all students.
While standardized testing is a uniform way of measuring how every student does on that particular subject, educators for years have been moving away from the testing system as a way to measure what students actually know. Dr. Keith Marty, superintendent of the Parkway School District, said changes are coming in the way the state assesses students, with a shift toward what educators call competency-based learning.
"We give an annual test – the MAP test – for which we don't even have the results from the prior year when the new school year starts," Marty said. "How valuable is that for students?"
English language arts and mathematics assessments are given to third through eighth grade students with fifth- through eighth-graders also receiving MAP testing in science.
As part of MSIP6, high school students complete end-of-course (EOC) assessments in Algebra I, English II, Biology, and Government prior to high school graduation. For students who complete the Algebra I EOC assessment prior to high school, Algebra II is the required high school mathematics assessment for accountability purposes.
"We are doing more competency-based (teaching and assessing) in our schools," Marty said. "We are really looking at standards and if the student can perform and do things rather than just taking multiple choice/true or false tests. What can we do to produce more competency? I think you're going to see some changes in assessments and I think it's time."
Carter Snow, Parkway's coordinator of student assessment, agrees that a system that reports results more quickly and with real world application would be an improvement on the current system.
"There are all of these amazing skills that students have that they can't show on a multiple choice test," Snow said. "Not to say any new system would do that perfectly, but we would like a more authentic assessment. In your job, when was the last time you were asked a multiple choice question? Probably never. Then how authentic is that assessment experience in preparing students for life beyond school?"
Maura Korte, a junior at Parkway South High, said she remembers taking the MAP tests in middle school, but does not remember how she did. While she said she would do her best on the test, she also said it was not stressful for her because she knew it did not count for a grade. It was required, so she took the test.
To strive toward a better assessment model, a task force, known as the Success-Ready Students Work Group, was put together in January 2022 by Missouri Commissioner of Education Dr. Margie Vandeven.
In an introductory letter about the work group, Commissioner Vandeeven shared the following:
"As we work together to recover from the pandemic and the challenges it has presented for our schools, we have a unique opportunity to reimagine and reshape our education system in ways that provide better access to educational opportunities for all children. With this mission in mind, the Missouri State Board of Education tasked the Department of Elementary and Secondary Education with exploring alternatives that replace the traditional time-based educational system with a competency-based system."
The task force is composed of a variety of education stakeholders – teachers, school administrators, students, parents, business and industry leaders, higher education representatives and school board members. The group was tasked with identifying specific action steps that DESE and education stakeholders can take to ensure that every child is success-ready and high school graduates are prepared to pursue their life goals. As a guide, it focused on five essential questions:
1. What is competency-based learning?
2. What strategies, including professional development, are needed to support implementation of competency-based learning?
3. What are barriers to competency based learning that need to be addressed locally and statewide with policy and practice?
4. How can the assessment system (including MAP) be redesigned to support student mastery of priority standards ensuring high school, college, career, and workplace readiness and meets federal requirements?
5. What is the framework and approval process for districts to voluntarily customize MSIP 6 requirements in order to implement competency-based learning practices, including assessment evidence.
Dr. Mike Fulton is the lead facilitator of The Success-Ready Students Group. Fulton is a former superintendent of the Pattonville and Shawnee Mission school districts. He agrees that there is a disconnect between the learning process and testing, especially when test results are so delayed that by the time teachers get them the following school year, the students have moved on.
"And so for students, and even for teachers, there's a real lack of meaningfulness," Fulton said. "I think (Maura's) analysis (of the MAP) is probably reflective of how a lot of kids feel about it. When you think of all the time, and all the money that is spent on (MAP testing) – it's ineffective and inefficient to be using time and limited resources in that way when different models can be created. It would be nice for students to say, 'Yeah, actually, that's how I can use this assessment in my learning. I get this feedback from what I'm learning, I can use it to set goals.' Now it's more effective and more efficient, resources-wise. That's a big piece of this."
In February and March 2022, the task force entered into the study phase of its efforts. For that purpose they used a definition for competency-based learning from the Arlington, Virginia-based Aurora Institute that defines seven key elements needed in a competency-based education system:
1. Students are empowered daily to make important decisions about their learning experiences, how they will create and apply knowledge, and how they will demonstrate their learning.
2. Assessment is a meaningful, positive and empowering learning experience for students that yields timely, relevant, and actionable evidence.
3. Students receive timely, differentiated support based on their individual learning needs.
4. Students progress based on evidence of mastery, not seat time.
5. Students learn actively using different pathways and varied pacing.
6. Strategies to ensure equity for all students are embedded in the culture, structure and pedagogy of schools and education systems.
7. Rigorous, common expectations for learning (knowledge, skills and dispositions) are explicit, transparent, measurable and transferable.
Out of the study phase, the task force developed a course of action, which includes seeking alternatives to standardized testing. To that end, Fulton is working with a cohort of school districts who are applying for a waiver from state standardized testing for three years to implement an assessment system that supports competency-based learning. Parkway is a member of that cohort.
Lessons learned from COVID
Test scores across the country are lower than they were before the pandemic when schools were forced to go virtual. So what does this mean for students now? How much learning has been lost?
Snow said he does not like the term "learning loss," saying it was more of a learning slow-down than a loss because students were still learning, just not at the pace they were before. However, that is changing in 2022-2023, now that students have been back in school for an entire school year.
"Students who were already struggling prior to the pandemic felt the heavier weight of that impact," Snow said. "We could generate lots of hypotheses as to why that's true, but it was compounded by the pandemic.
"Food insecurity, maybe their parents lost their job. (Parkway) did our best to ensure every student had a device and quiet space to log into their classes. While the impacts were measurable and we continue to see impact in attendance and student wellness, we are actively seeking solutions for students that go beyond what we might have had in place before the pandemic. We recognize we are going to have to do things differently to get students back up to speed."
Snow said one of the things teachers recognized because of the pandemic was that kindergarten and first-grade teachers actually teach kids "how to do school."
"(Post pandemic), our second grade teachers couldn't assume that their students knew how to punch in their lunch number in the cafeteria or walk down the hallway as a class," Snow said. "They needed to spend time on those classroom management pieces. Those students (who began school virtually) hadn't been in the building and those teachers needed to take time to make sure their students learned those skills."
Snow said virtual school had lessons of its own, including how some of those virtual skills transfer to in-person learning, such as learning how to navigate online.
"I think there were lots of skills that were picked up during the pandemic that won't be measured on a standardized test," Snow said, further strengthening the argument in favor of competency-based assessments.