Long before the city of Wildwood incorporated in 1995, its 68-square-mile footprint was home to 11 smaller communities: Centaur, Fox Creek, Glencoe, Grover, Hollow, Kelpe, Melrose, Monarch, Orrville, Pond and Westland Acres. 
Remnants of those early communities can still be found and give Wildwood its unique sense of community. 
Along Route 109
Starting on the far reaches of Wildwood's northern boundary with Chesterfield was the town of Monarch. Among Monarch's historic properties was the original Antioch Baptist Church, located on Wild Horse Creek Road about 3/4 mile west of Eatherton Road. According to the Wildwood Preservation Commission, "When the newer Antioch Baptist Church was completed about 1 1/4 miles to the east along Wild Horse Creek Road, the old church was deeded to recently freed slaves (1870s) … Remnants of the church and adjacent cemetery exist as a historical site to this day."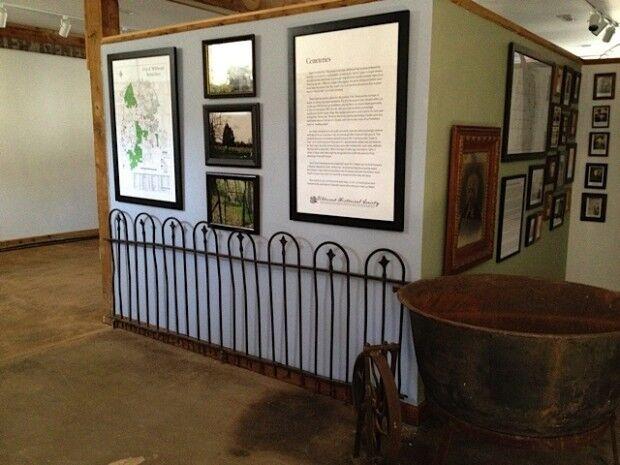 Did you know?
The Wildwood Historical Society meets monthly at Bethel Methodist Church in Pond on the third Tuesday of the month. The society maintains the Hencken House Museum and accompanying properties at 18750 Route 100.
Located at the center of modern-day Wildwood is the last remaining vestige of a town called Grover, so named by the town's first postmaster, John Brown, in honor of then-President Grover Cleveland. This is where Wildwood city founders planted the first city hall, housed in a two-story building located at 16962 Manchester Road. From 1995 through 2009, city functions took place in the historic building that is thought to have been built as a general store by Fred Rettker in about 1879. 
Across the street, another notable structure now houses Three French Hens but in 1865 was known as the Wetterer Smith Shop. According to the Wildwood Historic Preservation Commission, Freidlien Wetterer came to St. Louis from Baden-Baden, Germany in 1854 and worked as a wagonmaker in St. Louis before opening a wagonmaking shop in Ballwin. Following the Civil War, he moved his operation to Grover, had four sons and acquired a farm of 84 acres.
Down the road, the La Salle Institute sits serenely perched high on a hill overlooking La Salle Springs Middle to the north. The site, which features beautiful grottos, reflection areas and a labyrinth, is open to the public for retreats, workshops and special events.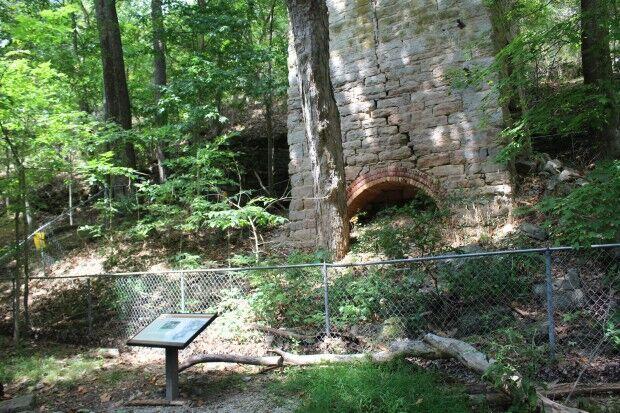 Further south along Hwy. 109 is another Catholic retreat, Marycliff, which has been owned and operated by the Society of Mary (Marianists) since 1949. The building, originally the summer home of Peyton C. Carr and known as Woodcliff, today,  provides accommodations for guests of the Marianist Retreat Center.
Both properties are located in Glencoe, a community that was also home to the Glencoe Marble Company, which mined limestone deposits in Rockwoods Reservation. 
Along Route 100
Route 100, or Manchester Road as it is known in St. Louis County, was once part of The Mother Road, Historic Route 66. Today, two excellent examples of the good food and fun that awaited travelers on the famed stretch of highway can still be found in Wildwood. 
The Big Chief Roadhouse, located at 17352 Manchester Road, was built in 1929 in the town of Pond, Missouri. According to the Wildwood Historic Preservation Commission, Big Chief was once part of a "motorcourt (that featured) 62 cabins in a horseshoe pattern around the main building, each with two rooms, bunk beds, hot and cold running water, and a garage. There was also a gasoline station, whose structure can still be seen at the Manchester Road entrance to the building."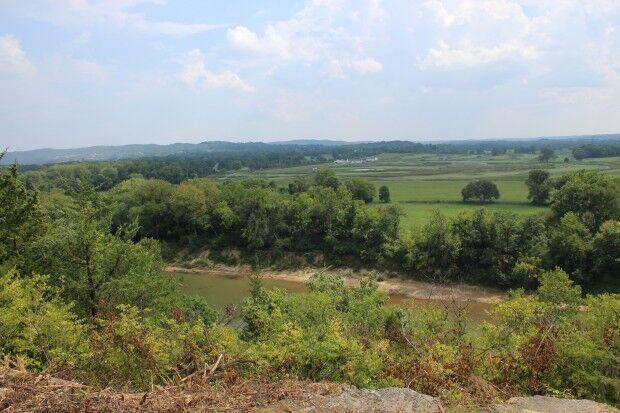 Did you know?
Geographically speaking, Wildwood is the third-largest city in Missouri, with only Kansas City and Springfield larger in area.
Traveling further down Route 100, history buffs can two-step back in time at Stovall's Grove, located in the former village of Hollow. Today, Stovall's Grove is home to country music, line dancing lessons and the occasional "backyard" barbecue.  
To learn more about Wildwood's historic past, visit the Historic Preservation Committee's page on cityofwildwood.com.