After a hiatus of community events due to COVID-19, Town & Country will bring back its summer concert series this year, though its annual Fire & Ice celebration will be pushed back to fall.
The summer concert series is scheduled to run from May through September in the city's Town Square. Social distancing and face coverings will be required and attendance will be limited.
Tickets will be required and are available for Town & Country residents only, according to Anne Nixon, parks and recreation director. The maximum capacity is limited to 240 people per concert. Persons without tickets will not be allowed into the concert. Residents can register and secure tickets at town-and-country.org/379/Events.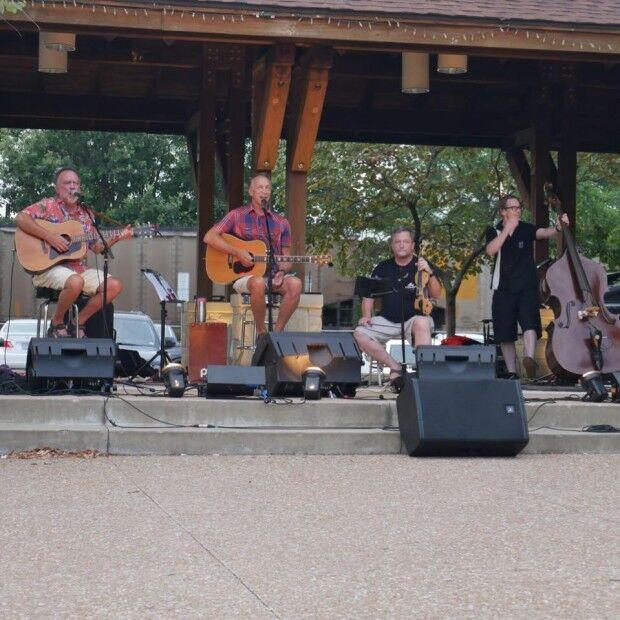 Concerts will be held from 6-9 p.m. on the second Friday of each month. The first concert of the series is on Friday, May 14 with Glaze & The Moonkings scheduled to perform. According to Nixon, May's concert is almost sold out.
The full summer concert series schedule includes:
May 14: Glaze & The Moonkings
June 11: Featherstone Drive
July 9: School of Rock
Aug. 13: The Dog's Breakfast
Sept. 10: (to be announced)
In addition to face coverings and social distancing, seating will be in designated areas approximately 100 square feet wide that can seat a maximum of six attendees. The areas will be a minimum of 6 feet away from each other. Within their designated area, attendees will be allowed to remove face coverings and consume food and drinks that will be available for purchase. 
To prevent people from gathering on the Mason Woods Shopping Center parking lot during the concerts, Nixon said police officers and volunteers monitoring the area. 
The long-standing Fire & Ice event, which traditionally takes place in June will not take place this year. Instead, the main event of that celebration – its fireworks – will be moved to the Fall Festival scheduled for Saturday, Oct. 9.
Local favorite Rogers & Nienhaus has been confirmed to perform for the grand finale at the Fall Festival.