The Thomas More Society, a Chicago-based not-for-profit group, sent a letter to St. Louis County demanding the end of current restrictions placed on youth sports in the county. The organization is a conservative, civil rights-focused law firm, whose introduction into the local fray could signal a federal case could be next.
"St. Louis County has placed irrational, arbitrary, and unconstitutional strictures on the freedom of association of its own residents, to the harm of all and especially high school athletes," said Thomas More Society Special Counsel Mary Elizabeth Coleman. "Ideally, St. Louis County will realize that these guidelines and order exceed the bounds of their authority. If they do not, we are prepared to pursue litigation to vindicate the legal rights of county residents against this overreaching abuse of civic authority."
In addition to being an attorney with The Thomas More Society, Coleman is a member of the state House of Representatives [R-District 97].
The letter is dated Sept. 29 and addressed to Dr. Sam Page, St. Louis County executive, and Dr. Emily Doucette, county medical director. These orders were first issued in July in an effort to ease the spread of COVID-19 and have sparked a sizable resistance among players, parents, coaches, and schools alike.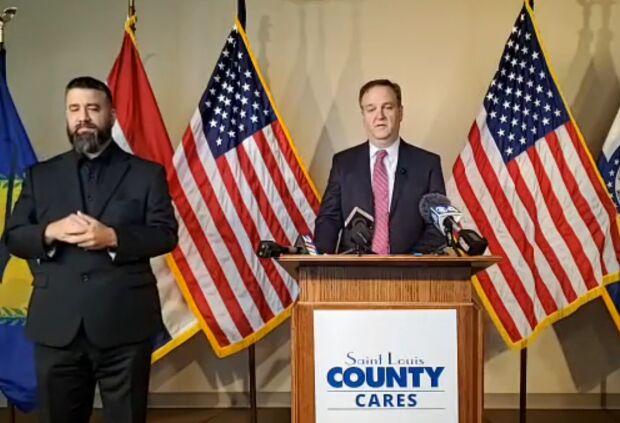 At his regular Monday morning briefing on Oct. 5, Page said he was not familiar with the demand letter. However, at that same meeting he rolled back the guidelines on youth sports to allow the resumption of high frequency contact sports games. That decision paves the way for high school football, hockey, soccer and more to resume games in St. Louis County this fall.
Schools must file a safety plan with the county Department of Public Health in order to resume play locally. Page said the schools could begin submitting those plans "immediately."
The resistance to Page's prior restrictions had grown to outright rebellion as high schools in the Parkway and Rockwood school districts began playing games outside of St. Louis County when allowed to do so, beginning in mid-September. While this temporary solution worked for many public school districts, private schools weren't able to do the same.
Coleman contends the Page's recommendations on youth sports are both unconstitutional and "ludicrous."
"These 'guidelines' present themselves as laws, dizzying in number, written by a single person, Medical Director Doucette, and purporting to invoke the full force of criminal and civil penalties. Director Doucette lacks the legal authority to enact these orders and bases her ability to do so on misinterpretations and misstatements of state and local laws that in turn violate the Missouri and federal constitutions."
In addition, Coleman argues the guidelines have done real harm to the very students they were designed to protect.
"… the private and Christian high school students are missing out on their recruitment at the hands of St. Louis County's discriminatory implementation of arbitrarily applied and illogically issued guidelines. These young people all shop at the same stores and eat at the same restaurants, but only those attending public schools are receiving the opportunity to be scouted for college athletics," Coleman said. "This is unacceptable."
In a recent interview with West Newsmagazine, Page was asked specifically about the youth sports guidelines and whether he has overstepped his legal authority.
"Here in St. Louis County we've made some very difficult decisions," Page said. "We've asked our community across all business sectors and across all walks of life to make some sacrifices … I think looking back we can see that some of the decisions we made in March, April and May put us in a better place.
"As far exceeding the authority under state and local laws, we know that's not true. We've have several lawsuits filed against the county … it's been upheld by the court in every instance in St. Louis County."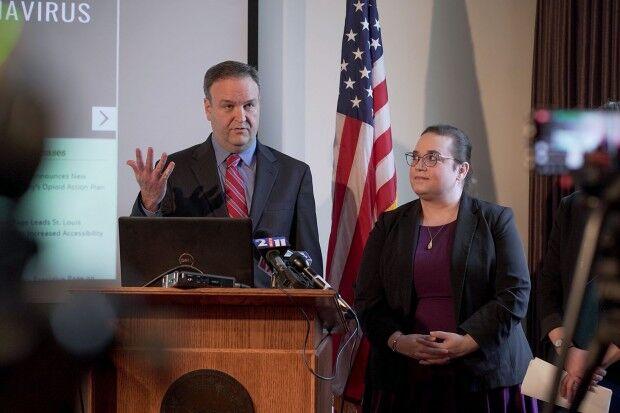 Councilmember Lisa Clancy [D-District 3] expressed her continued support for Page and the County Health Department during the Sept. 29 County Council meeting. Clancy, who also serves as the council chairwoman, voiced both her support for Page and the decisions the county executive has made.
"The county's choice, and mine, has been to take steps to limit the spread of the virus," Clancy said. "The United States has had the highest number of deaths and 1 in 10 of those infected in the United States are children. Locally in St. Louis County, just over 800 people have died from Coronavirus, which is still too many but could have been worse had local leaders not had the courage to make the decisions early on that they have made."
Clancy also vocalized her displeasure for the continued dissent and the tone of the dialogue.
"We are making short term sacrifices for the long term good of the whole … unfortunately, this discussion has been mired in partisanship, privilege, and racism."

Councilmember Lisa Clancy [D – District 3] 9/29/20 St. Louis County Council Meeting
Not all council members share Clancy's view. Page's weekly briefings take place on Mondays, Wednesdays and Fridays on Facebook. Viewers have the opportunity to comment alongside the video stream and a frequent contributor to those comments is council member Mark Harder (District 7). Harder has been among the proponents of getting kids back on playing fields and in classrooms.
In California, The Thomas More Society is currently defending Pastor John MacArthur and Grace Community Church who are being charged with contempt by Los Angeles County for violating a local mandate against large gatherings. Just like here in St. Louis County, the lawyers for The Thomas More Society are contending that such health mandates overstep a local government's constitutional authority and infringe on civil liberties.