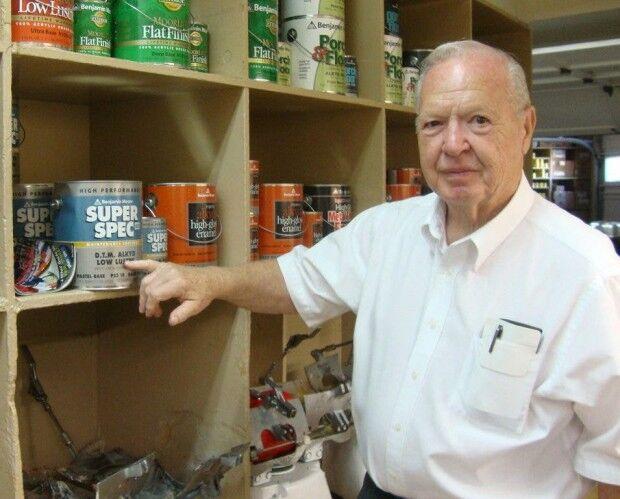 Bob Strothkamp will lead the annual Manchester Homecoming parade as its Grand Marshal. Raised in the city of Manchester, Strothkamp and his brother, Harry, opened Strothkamp's Paint Center in 1956. 
Their first location was next door to the family home. For 65 years, the company, now located in Ballwin, has been a staple in the West County area.
"Bob has played a large role in the city of Manchester history, despite moving his family and business to the Ballwin area," said Parks, Recreation & Arts Director Kat Schien. "Selecting the parade's grand marshal is about recognizing people who have given back to the community. Bob grew up here, raised his family here and owned a business here and throughout his life has given immensely to the community."
Over the years, Bob has served with a variety of groups including the West St. Louis County Chamber of Commerce. Additionally, Strothkamp Brothers is a proud supporter of the Gary Sinise Foundation, donating paint to complete the home of Officer Mike and Sarah Flamion.
Bob celebrated his 88th birthday in July. He is an avid baseball fan and played local ball for many years, including being a catcher for the White Sox Single A's team. 
He and his wife, Fran, raised three boys in the Manchester area and now say they enjoy a wonderful time with family and their many grandchildren.