For over 150 years, local nonprofit service organizations – Kiwanis Club of Meramec Valley Community, Rotary Club of West St. Louis County, Wildwood Area Lions Club and the Chesterfield Lions Club – have collectively served West St. Louis County.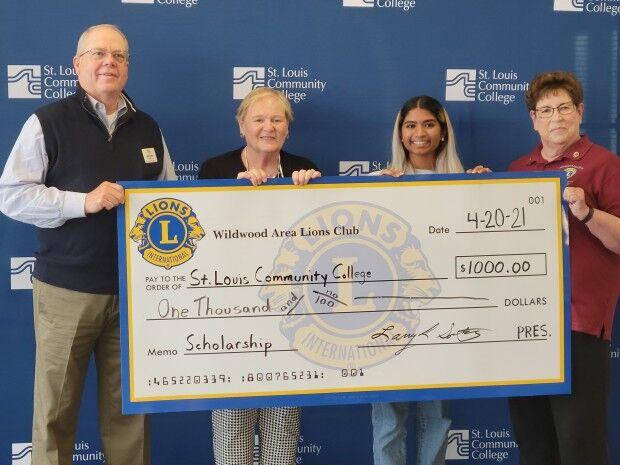 Chartered in 2000, the Valley Park Kiwanis Club, now known as the Kiwanis Club of Meramec Valley Community, focuses on the needs of children and young adults. In so doing, the club has donated more than $21,000 to Valley Park Education Foundation Scholarships. This year, Taslima Aktar was the recipient of a $1,000 scholarship despite the challenges to fundraising inflicted on the club by the pandemic.
"Circumstances during this pandemic have presented challenges for the club to continue its work in supporting the community," explained Club President David Green, noting that the group was pleased to be able to continue its commitment to local high school graduates.
In addition to the Valley Park scholarship, the Kiwanis Club also sponsors a scholarship at Parkway West High and one through the Kiwanis' Earl Collins Foundation in its Division 9 area. The organization also supports UNICEF to eradicate maternal and fetal tetanus through The Eliminate Project; literacy tutor organization Oasis to provide updated learning materials for area students; and Eureka's Camp Wyman, which helps inner-city youths obtain high school diplomas and continue their education.
In 2020, the club's primary fundraiser, its annual Kiwanis Trivia Night, was canceled; however, the club raised funds with a 20th Anniversary Raffle last fall. With the pandemic restrictions lifting, the club hopes to get on track with its other annual fundraisers, like its grocery store collections in the spring and fall, holiday nut sales and specific restaurant days, where a portion of the sales goes back to the local Kiwanis chapter.
Celebrating its 70th anniversary in 2020, the Rotary Club of West St. Louis County has deep roots within area businesses. Originally named the Rotary Club of Ballwin, its moniker was modified in 2011 to reflect the larger area it serves, including the cities of Ballwin, Clarkson Valley, Ellisville, Eureka, Manchester, Valley Park, Wildwood, Winchester and portions of West St. Louis County. Metro West Fire Protection District Capt. Pat McDermott is its president.
The club's motto is "Service Above Self" and its mission is to "provide humanitarian service, encourage high ethical standards in all vocations, and build universal peace and goodwill." McDermott said the organization lives out its mission and motto in its dedication to the local community.
"Any money we raise through service we turn around and it goes back into the community in some fashion," McDermott said.
In addition to providing academic scholarships for college-bound students, Rotary lends its support to Circle Of Concern and Backstoppers, Inc. as its primary charitable concerns.
"When we look at organizations, we are very careful in making sure it is a solid organization with good financial practices and (the funds) are not funneled back into its own interests," McDermott said.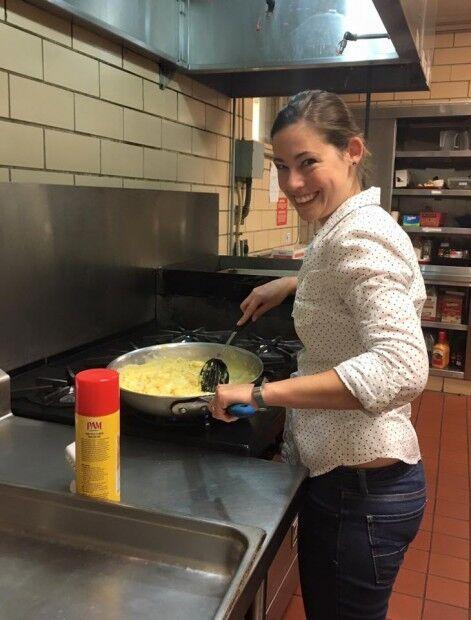 He explained that the club's scholarship service area extends to Marquette, Lafayette, Eureka, Parkway South, Parkway West and Valley Park high schools. The scholarships are based on need and the students' service to their communities.
Because COVID-19 impacted its fundraising capabilities in 2020, the club was unable to award academic scholarships in 2021. However, Rotary typically awards $1,500 per school and one or two additional scholarships for graduates whose families are served by the Circle Of Concern food pantry. 
To raise funds, Rotary sells beverages at events such as Ballwin Days (Aug. 20-22) and the annual Backstoppalooza event. All the proceeds from Backstoppalooza go to BackStoppers, Inc., which provides ongoing financial assistance and support to the spouses and dependent children of all police officers, firefighters and publicly-funded paramedics and EMTs in the area who have lost their lives in the line of duty.
Newer on the local charity circuit is the Wildwood Area Lions Club, which was chartered 11 years ago. 
At the heart of the international organization is its commitment to vision services. Since Helen Keller's speaking engagement with Lions International in 1925, the Lions have championed the cause. Locally, the chapter supports area eyeglass donation collection sites and guide dogs for individuals with vision impairments. According to President Larry Sontag, the organization uses about 25% to 35% of its funds to provide eye care for underserved youth, partnering with Dr. Kim Brown, of Wildwood Vision Specialists, LLC. 
The club also supports international efforts to prevent blindness.
Similar in mission is the Chesterfield Lions Club, which was founded in 1940. For the past three years, second-generation Lion John Spenader has served as the club's president. 
Several years ago, the struggling Ellisville Lions Club merged with Chesterfield; and while the name remained the same, the club's outreach area has grown.  
True to the Lions' hallmark is Chesterfield's commitment to vision services. It is known for its wildly successful eyeglass donation collection with about 50 sites at the service counters of Dierbergs, Walmart and Clarkson Eyecare centers. Spenader said the club collects in one month "what most clubs collect in one year." 
Volunteers within the club sort, clean, repair, package and label nearly 20,000 pairs of glasses each year, bringing the hope of vision to remote locations around the world.
The Chesterfield Lions also support Lafayette Industries in Manchester and service dog training in Rochester, Michigan, through monetary donations. 
Spenader said the club's fundraising goal is a minimum of $20,000 per calendar year. To reach or exceed its goal, the club hosts Candy Days at Dierbergs, usually in April and September, and will be hosting its annual Trivia Night this November at Trinity Lutheran Church on Clayton Road. 
For 53 years, the club's Christmas tree lot was a booming source of revenue but took its toll on the Lions' aging population. Spenader said the greatest need the club has is for a new generation of younger lions to continue serving the community.
Similarly, the Wildwood club has struggled with a decline in its membership, even though Lions Clubs International is the world's largest service club organization with more than 1.4 million members in approximately 46,000 clubs in more than 200 countries and geographical areas around the world. 
During the pandemic, Sontag said with the club's motto "We Serve" inspired the collection and purchase of 10 iPads, which were donated to local nursing homes so loved ones could still FaceTime while "no contact" orders were in place.
An annual commitment of the Wildwood Lions Club is a $1,000 scholarship to a St. Louis Community College at Wildwood student. This spring, Shreyaa Mark received the scholarship to continue her education. The Lions scholarship will pay for the books she needs to finish her associate degree at STLCC before transferring to a four-year university to study medicine.
The Wildwood chapter typically raises between $15,000 and $20,000 annually through its Mouse Races event, which includes raffle drawings and 50/50. The former Wildwood BBQ Bash was another major funding source, Sontag said, and its loss is sorely felt. 
"Money isn't coming in and the volunteer numbers are low," Sontag said. "We need people. We can fill the obligations to help our society, but it starts with people."