This fall, even a half-cent spent in Eureka might help the city rebuild bridges, buildings and more.
Proposition E, as in Eureka, was passed by 71 percent of that community's voters on April 3. The goal is to help fund a series of local projects that are slated for completion within the next two decades and designated by Missouri State law as "public safety uses."
The city has narrowed down three main projects for funding: flood mitigation, repairs to the Allenton Road bridge and development of a new police headquarters.
"[The proposition] put us in a position of deciding our destiny, and that was important to our voters and the residents that came out," Director of Economic Development Julie Wood said. "Seventy-one percent of voters came out and voted 'yes' for this. These are big-ticket items, and we could not bear the expense of these type of things in our normal operating budget. It had to be outside of that."
The proposition adds a half-cent to the city's sales tax for a 20-year period that would cease by 2038. Collection of the tax will begin in October and, according to the city's website, is expected to generate about $15.9 million in revenue to support public safety upgrades. Although Prop E has no impact on property taxes, the half-cent increase does raise prices on some common items. For example, the cost of a $10 meal would increase by five cents and a $199.99 Six Flags season pass would increase by 99 cents.
To help determine the best use of Prop E funds, a volunteer-led public safety task force has been charged with providing analysis and recommendations to city staff and its Board of Aldermen.
"This task force is making recommendations, working with city staff and working with professionals to really drive the projects forward, and really sort of demanding that the communication be open and that we continue to let the residents know what's going on," Wood said. "If residents said, 'You can raise our taxes by a half-cent,' then we need to make sure that we're reporting back to them about what we're doing with the money and what our plan is, so they can get involved."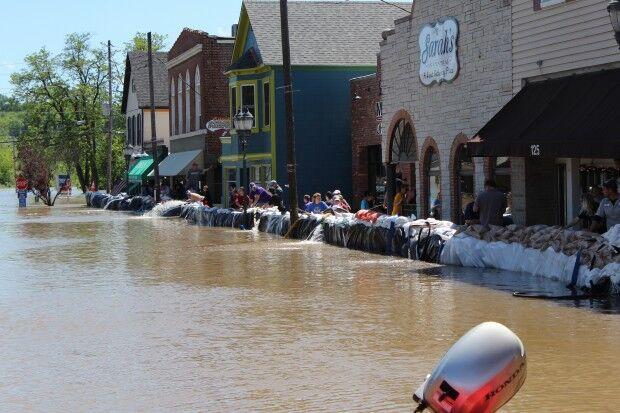 Flood mitigation tops the priority list
Two of the city's and task force's determined priorities were short- and long-term flood mitigation analysis and solutions. The Meramec River flooded into Eureka in December 2015 and again in 2017. More than 10 inches of water rose in less than 10 days. Schools, including Eureka High, suffered damages to multiple buildings and some businesses in the city's historic downtown area were forced to close permanently.
"We've gone through two 500-year floods in the last three years and we've seen some really devastating things, but we've also seen our whole community rally together," Wood said. "I think we wanted to put [Prop E] on a ballot because we wanted to let people know, from a city standpoint, that we were still passionate about saving those residents and areas."
The city plans to use Prop E funds to secure resources, such as engineering, survey and utility analysis and more, for the creation and implementation of a short-term flood mitigation plan. A Request for Qualifications [RFQ] has gone out and, according to Wood, qualifications will be accepted until May 15.
"We're going to do some surveys to see where the low points are and what's underneath the ground," Wood said. "Maybe what we did with the sandbags last time isn't the most efficient way we could do things. Maybe there are other things like aqua dams that we could utilize that would save us money in the long run as well as protect our residents and our businesses a little bit more."
In the long-term, the U.S. Army Corps of Engineers will complete a flood study of the region and the lower Meramec River basin by early 2019. Prop E funds will be used to instate the resulting recommendations and to match funds from other regional and state organizations in the future. An estimated $2 million is currently budgeted to start the implementation efforts. Then, as future solutions are proposed, the city would seek additional matching funds.
"What we've found, through working with the Corps of Engineers, is that there are a lot of grants and things available to fight flooding, but it's always a match," Wood said. "You have to have skin in the game. Passing Prop E helps us to be at the table, because they're going to do this study and it's going to help Pacific and Valley Park and all these different areas, but we're hopeful with actual cash in hand that we can say, 'We want to do this, and let's be part of this grant: We could get 50 percent of it paid for by federal or state funding. And if we have the money to participate right away that puts us in a much more powerful position. We thought flood mitigation was an important part of public safety."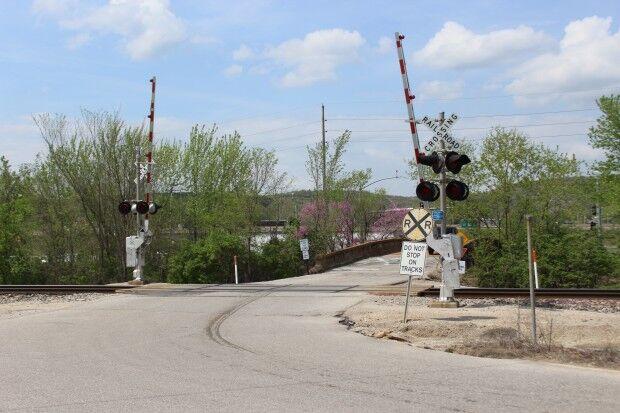 And then, there's Allenton bridge
Another topic for Prop E fund allocation is the safety of the 90-year-old Allenton Bridge, located south of Interstate 44. The current bridge is in severe disrepair and currently limited to one-lane traffic.
"They keep lowering the weight limit on it," Wood said. "That's why, at some point, it will be closed because it won't be safe for regular vehicular traffic. I know the Rockwood School District no longer takes their buses over it."
The replacement cost is estimated to be $8 million, with an estimated $6 million coming from proposition funds. To make up the difference, the city would examine funds from a variety of alternative sources, including private stakeholders and grant opportunities, through statewide and regional entities. Staff also would work with the city's contract engineer, GBA, to prepare a grant application to the East-West Gateway Council of Governments to request federal matching bridge repair funds. That application is due in June.
"The bridge was supposed to be redone 10 or 12 years ago," Wood said. "There is some engineering that is already out there and so we're taking a look at using some of that as well as hiring GBA to fill in the blanks so we can put that application together and submit it by that deadline."
According to Wood, the bridge was chosen as a public safety concern not only because of its disrepair but also the impact a possible closure would have on nearby community roads like Central Avenue/Main Street and existing traffic on Hwy. 109.
"To not have that bridge cuts off a big part of our population," Wood said.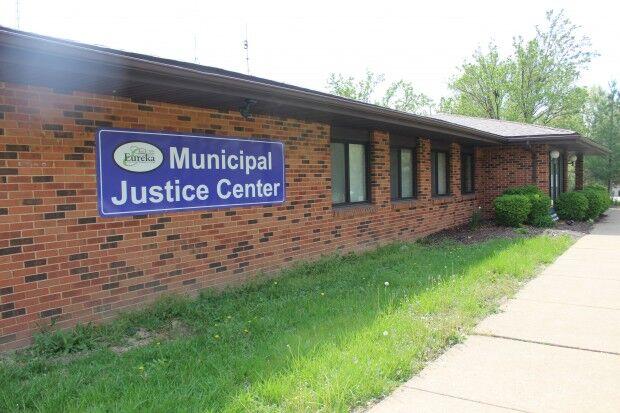 And a new police department
Another one of the city's top priorities is the construction of a brand-new Eureka Police Department HQ, located within the City of Eureka Municipal Justice Center. The current station, located off City Hall Drive and adjacent to Geggie Elementary, is over 30 years old and was built using mostly residential building standards from the 1980s.
Since its construction, the police department's staff has expanded about 400 percent to coincide with the city's steadily growing population, which has tripled since the original police station was built. According to Wood, the population doubles again each day that Six Flags is open.
The original building was identified as a top priority in 2016. In 2017, the city hired JEMA, a team of St. Louis-based architects, to provide an assessment of things in which the existing facility is lacking, items such as proper insulation, evidence storage, prisoner detention, secured doors and windows, and more. Poor gutters and roof leaks also were identified as issues.
According to the facility assessment and JEMA's executive summary, released Jan. 18, the current police facility is "deficient in every regard." However, the cost to correct those deficiencies is projected to be less than $8 million.
"The residents and the city of Eureka are so supportive of our police department," Wood said. "They do a great job, and I know that everyone feels very positively about the police department and wants them to be in a building that's safe, comfortable and allows them to continue to serve Eureka in a positive and quick manner."
Specific timelines for all the Prop E projects are tentative, but Wood said regular updates will be posted on the city's website, eureka.mo.us.
"As of right now, we're happy with the process, how involved everyone has been and the support from the community," Wood said.