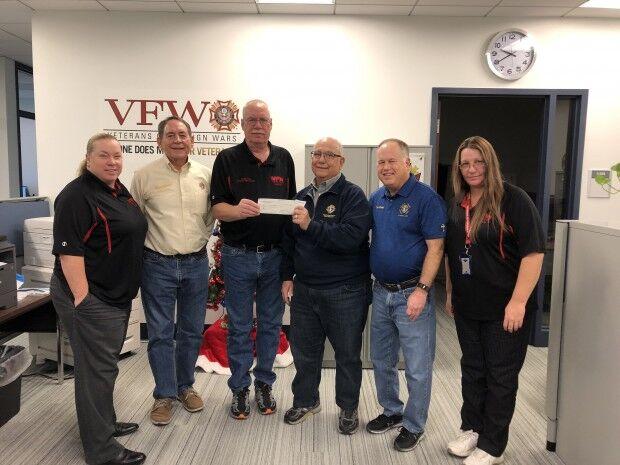 On Dec. 9, 2019, members of the Eureka Knights of Columbus delivered a $1,000 donation to St. Louis VFW Veterans Service Officers [VSOs].
Knights Kevin Vescovo, Fred Gilbert and Tom Kinney Jr. delivered the check to Dennis Flynn, director of the VSO Office and certified VSOs Shelley Bell, Jacqueline Ingoldsby and Steve Jones.
VSOs help more veterans than any other organization by serving as advocates to help make sure that all honorably discharged veterans receive the VA benefits for which they qualify.
There is no cost to the veteran. Veterans Service Offices are supported by the Veterans of Foreign Wars [VFW], American Legion, Disabled American Veterans [DAV], and donations from private individuals and organizations like the Knights of Columbus.
VSOs can be reached by contacting any of the veterans' organizations mentioned above or by calling (314) 253-4470.