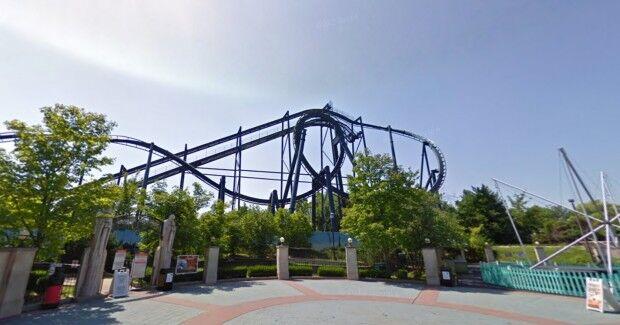 While its reopening date remains undecided due to the ongoing COVID-19 pandemic, Six Flags St. Louis recently released a list of new safety measures that will be implemented upon its eventual reopening. The park, located at 4900 Six Flags Road in Eureka, originally planned to reopen in March but remains temporarily closed until further notice.
The local amusement park plans to implement the same measures as its sister location, Frontier City in Oklahoma. Frontier City has announced that it plans to reopen June 5 for summer audiences.
Guests will buy their tickets through an online reservation system. Attendees will be scheduled for a specific entry day and arrival time, both of which will be staggered to reduce crowd sizes. There also will be an attendance cap on all reservations. While that amount has yet to be determined, a Six Flags press release noted that the amount will be below its usual capacity.
Thermal imaging will be used to temperature check each guest and employee that enters the park. Bag checks by park security also will be touchless.
Upon entry, all employees and guests over age 2 will be required to wear face masks. For those who do not have facial coverings, masks will be available for purchase at the front gate. Individuals will be required to wear the masks for the entire duration of their park visit or workday. Six Flags stated that case-by-case accommodations will be considered for individuals with disabilities, health concerns, religious restrictions or other concerns.
All guests will be required to maintain at least 6 feet of social distance throughout the park, including its retail and dining spaces. On rides and other attractions, guests will be separated by empty rows and open seats. The park's restaurants and eating spaces will feature added space between tables and additional precautions such as 6-foot markings in all dining lines.
All self-service food stations, such as salad bars or buffets, will be converted to contactless spaces. Mobile food ordering measures also will be put in place to further reduce person-to-person contact.
High-contact surfaces like the rides' seatbelts and handrails will be cleaned multiple times throughout the day. These cleaning routines also will be implemented in sanitizing the park's public seating areas, door handles, trash cans, bathrooms and other spaces. Hand-washing and sanitizing stations will be placed throughout the park.
According to the park's latest release, the goal of these new health mandates is to accommodate visitors of all ages while prioritizing guest and employee safety so long as the COVID-19 pandemic continues to persist.
"These significant new changes are designed to improve the overall park experience while keeping guests and employees safe," Six Flags said in its release.
The park plans to come to a decision on an official reopening date following clearance from federal, state and local health entities.
Guests in possession of prepaid tickets will be able to use them on valid dates to the end of the park's season. Season pass holders also will have extended timelines.
For more information, visit sixflags.com/stlouis.