Former St. Louis Ram and two-time Super Bowl champion Chris Long along with partners water technology company Xylem Inc. and the Water Well Trust provided access to clean water to a Eureka family on June 23.
Previously living without clean, running water in their home, the Illert family relied on bottled water and rainwater for cooking and cleaning, but this all changed when the Hometown H2O program donated a water well system, equipment, well drilling and pump installation. The family now has reliable access to clean, potable water for the first time.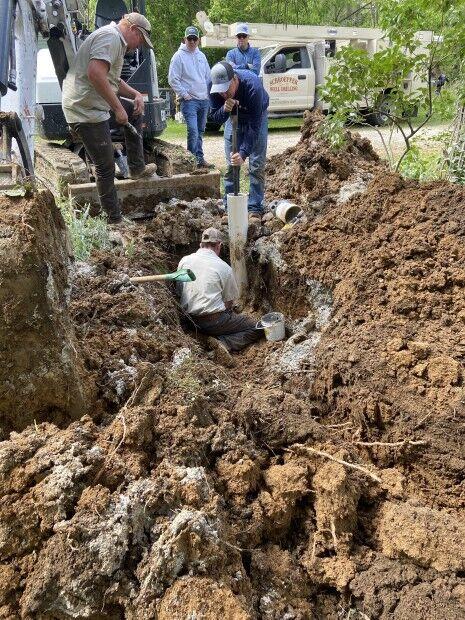 "It feels like we won the lottery," Sarah Illert said. "It means the world. It really is life changing for us. We are so grateful to have clean water to cook with, do our laundry, clean the dishes, and take clean showers and baths."
Hometown H2O – a program launched in early 2020 – is a united effort to address domestic water scarcity issues that currently leaves more than 2 million Americans without access to clean water. It is a  partnership between Long and his foundation's Waterboys initiative, Xylem Inc. and nonprofit partner Water Well Trust. It's mission is to assist in ongoing water well projects to provide rural communities with reliable, safe water access that can lead to better overall health and improved quality of life.
Long established the Chris Long Foundation and his Waterboys initiative in 2015 with a goal of providing clean, accessible drinking water to 1 million people. To date, Waterboys (waterboys.org) has raised over $5 million with the help of over 48 professional athletes and fans, providing clean drinking water to more than 395,000 people as a result.