Eureka resident Mike Schormann has been named the Air Force's 2020 "Outstanding Airman of the Year," in the Air Component Operations Squadron category. Schormann was recognized for his contributions during his deployment in Qatar earlier this year. Schormann also received the Air Operations Group level recognition.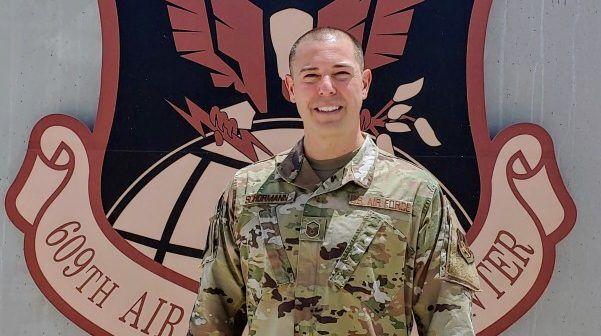 The Air Force Outstanding Airman program annually recognizes enlisted members for superior leadership, job performance, community involvement and personal achievements. Only one individual can win for each of the three categories. Schormann was awarded in the Senior Non-Commissioned Officer category and was selected over dozens of others for this recognition. The award was presented in October. Schormann, a Spire employee, is currently a finalist for the Air Force's Wing level recognition, which will be announced later in December.
"I have nearly 17 years of military service, but I've never won at this level before. For me, it's kind of like a lifetime achievement with the military," Schormann said. "But I want to make it super clear that the support my employer Spire gave me allowed me to be able to really focus on my work with the Air Force. Without that support, I couldn't have gotten there."
In the beginning of this year, Schormann, who works in crisis management at Spire, was gearing up for his deployment in Qatar. As a member of the Air Force Reserve Component (Air National Guard), his supervisors had known about his deployment for a year. What they didn't know, was that he'd be deploying in the middle of a global pandemic, a time when his team would really need his crisis management support.
"It was definitely hard that all of this happened during a global pandemic. But I knew I was supported. My supervisor even sent a care package to my family while I was gone," said Schormann. "A lot of military members and their families worry while they're deployed about what the company is thinking. 'Are they actually bothered and just not saying anything?' Spire made it clear that wasn't the case."
During his deployment, Schormann was also promoted to Senior Master Sergeant (E-8) – the second highest level in military structure with the enlisted core and as Superintendent of the Intelligence Directorate.