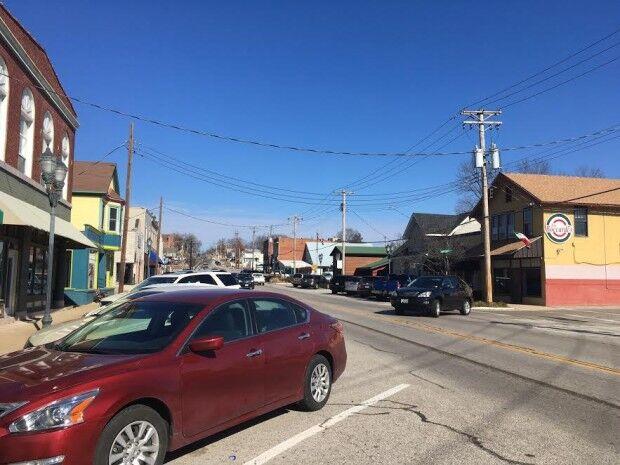 On March 23, Eureka Mayor Sean Flower issued an executive order to provide relief for restaurants and bars serving alcohol within the city limits.
Specifically, Flower signed an order allowing all vendors that were already licensed to sell alcoholic beverages for consumption on their premises to also sell alcoholic beverages for takeout, curbside and delivery. Restrictions on restaurants' dine-in services were implemented alongside other social distancing measures earlier this month in an ongoing effort to curtail the negative effects of the COVID-19 pandemic.
Flower's executive order followed a statement issued by Missouri's Division of Alcohol and Tobacco Control indicating that restaurants and bars could not sell alcoholic drinks off-premises via delivery services or to-go with takeout orders.
"We have a lot of small, local restaurants, not a lot of big [fast food] chains," Flower told West Newsmagazine. "Onsite beverage sales are a huge part of revenue."
According to Flower, similar rules pertaining to the curbside sale of alcohol have already been initiated in other cities like Chicago and Atlanta, as well as in other states like California and Texas.
According to Flower, the reason state law isn't nullified by the executive order is because Eureka utilizes its own police force, which also enforced the city's alcohol policies.
In the meantime, Flower said the language has been forwarded to individuals like House Representative Dottie Bailey [R-District 110], and that other municipalities have expressed interest in drafting similar orders for their own cities.
"I've already started to get calls from other areas," Flower said.
According to Flower, the goal was to help provide extra revenue to local restaurants working within the new social distancing measures to meet growing customer demands.
"I went to a few local places the other nights, and there were lines of cars all the way around the buildings," Flower said. "However, it's still not close to what these places are used to making with dine-in services … All they're trying to do is pay their bills. It's a bleak situation, but I think as public officials, it's our job to look up and ask 'What can we do?' when it comes to supporting our businesses."
However, various rules and regulations remain in place. Alcohol still can't be delivered to a physical place or residence, nor can it be delivered to a public park.
All takeout and delivery sales of alcohol must be made during normal business hours.
The order also does not relax any of the laws related to driving under the influence or allow open alcoholic containers in vehicles.