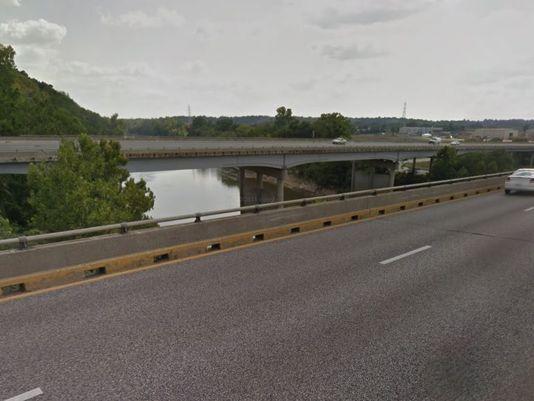 Early construction on the Interstate 44 Meramec River Bridge replacement project near Interstate 270 is expected to start within the next month. The project to replace both the eastbound and westbound I-44 bridges over the Meramec, just west of I-270, has been awarded to KCI Construction, for just over $51 million.
Crews will begin with construction a new westbound bridge between the existing eastbound and westbound bridges. Eastbound traffic then will shift onto the new bridge to allow the original bridge to be demolished. When the new eastbound bridge is complete, eastbound traffic will shift to it, and westbound traffic will move to the new westbound bridge. 
Crews also will raise the bridges and I-44, just west of the Soccer Park exit, to lift the interstate further out of the floodplain. Anticipated impacts include one lane closed around the clock in each direction on I-44, starting later this summer, as well as several long-term ramp closures and traffic shifts. Additional lanes may be closed during off-peak hours.
The project also includes constructing a shared use path over the river, in partnership with Great Rivers Greenway and the cities of Fenton, Sunset Hills and Kirkwood.
In addition to the river bridge replacement, the project will replace a bridge on the ramp from eastbound I-44 to eastbound Watson Road [Route 366] and from westbound Watson Road over the interstate to westbound I-44. Those replacements are expected to occur later in the project, and the ramps from Route 366 to the interstate will remain closed while the bridges are being replaced.
More details on anticipated traffic shifts, lane closures and the Route 366 bridge closures will be released when they are determined. Construction on the project is expected to continue into late 2021.