From apartments to businesses to neighborhoods to schools, the city of Eureka is steadily growing, both in residents and economic development.
The new developments span the city's W. Fifth Street corridor, which extends all the way from the Route 109-Interstate 44 intersection to Six Flags St. Louis in the west and to the Meramec River in the south.
Economic Development Director Julie Wood said the city's growth is "a balance, but it's fun."
Eureka was incorporated in April 1954 and has grown from 7,676 residents to an estimated 11,329 residents in 2015. Its demographics are 98 percent urban and about 2 percent rural. By the year 2020, its population is projected to be more than 12,300 people.
With the city's growing and diverse population showing no signs of slowing down, Eureka is poised to meet the demand. According to Wood, more than 1,000 new homes and multiple economic developments are slated for openings in 2019.
At least 520 of the proposed 1,000 single-family dwellings will be brought to the area by the Arbors of Rockwood development, located near Workman and Brewster roads and adjacent to the Great Midwest Antique Mall. The residential development will house the new Eureka Elementary, home to about 600 students. The school was a key component of Proposition Thrive [Prop T] legislation that won voter approval in 2017, specifically in response to upcoming developments like the Arbors of Rockwood and others. At the time of Prop T's passage, the Rockwood School District predicted the addition of over 2,300 new homes within the district's coverage area, including those in Eureka.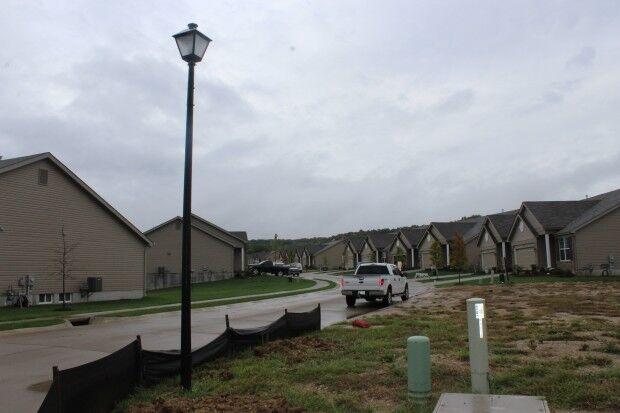 The Arbors of Rockwood also has inspired its own series of economic developments along W. Fifth Street that cater to families. In addition to the new elementary school, a new church and a new Eureka Hills Branch of the St. Louis County Library with construction to start in 2020, are planned. The 3.5-acre library parcel is located at 500 Workman Road and will replace the current rented space at 156 Eureka Towne Center. The new branch will feature an expanded materials collection, a children's area, private study rooms, space for programming, a quiet reading room, a community meeting room, a business center and a space for teens.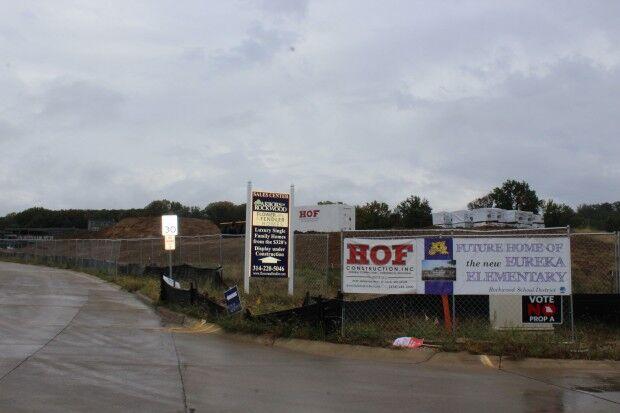 Also under construction near the Arbors of Rockwood subdivision is a new Crouthers Academy for Early Childhood Development, 555 Rockwood Arbor Drive.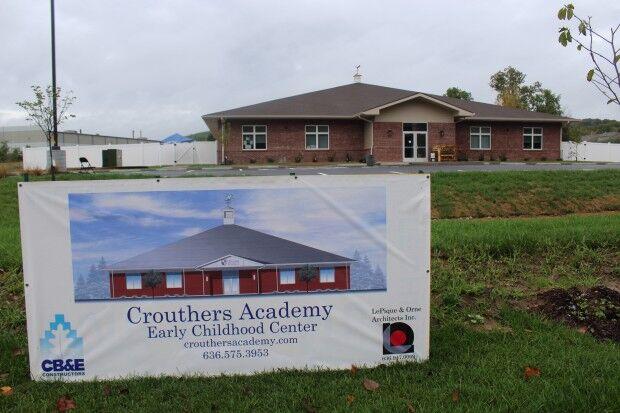 Outside the city limits, located near the city's southern border near the Meramec River, another 500 single-family dwellings are being constructed at Windswept Farms.
"[Students in] all of those homes will go to the Rockwood School District," Wood said. "It's just in Jefferson County, so it's right outside the city limits, but they identify with Eureka with their ZIP codes. They're shopping at Schnucks or our Walmart. They're coming into our old town and their kids are playing football at Eureka High. They're Eurekans, they're just not within the city limits."
According to Wood, the city's retail trade alone brings in up to 79,000 consumers annually – both residents and visitors alike.
An influx of new destinations
Among the city's newest, planned destinations is Melvin Brewery, to be located in the Hilltop Village Center adjacent to Poor Richard's restaurant. The proposed brewpub, operated by an Alpine, Wyoming-based craft beer maker, came before the Eureka City Council for approval in August 2018.
"They're going to brew [sour mash beer] at the location, which also is going to be a restaurant," Wood said. "They'll distribute the beer from here. So, from an economic development standpoint, what a great thing! You've got a distributor and a restaurant."
Melvin Brewery expects to open its doors in February 2019. Plans also are underway for the remaining vacant spaces in Hilltop Village Center, including its largest vacant parcel.
"There are a couple other things happening in that center, and it will be close to full, I would say, by next year," Wood said. "That's a good thing."
The Mountain Bike Shed opened in Hilltop Village Center in fall 2017.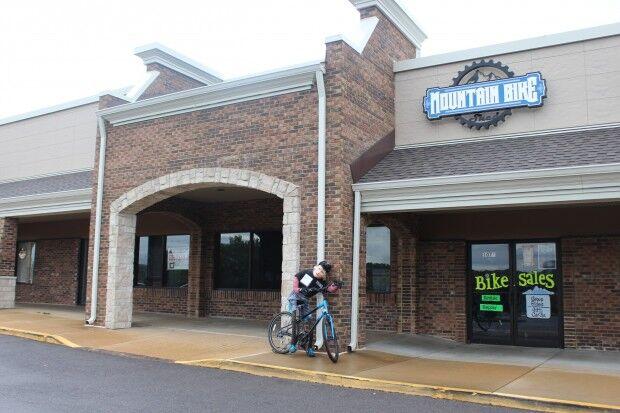 "We've got Greensfelder Park, we have the state park, we've got all this green space," Wood said, noting that the Eureka area is a gathering place for mountain bikers. "This outdoor living trend is really coming to fruition in a lot of different communities [but] this is where they like to ride."
Additionally, the area has an abundance of hiking trails.
"I think, for a whole year, I went on a different trail every single time I'd go hiking, and it was within 5 to 10 miles of where I live," Wood said. "That's special."
According to Wood, the presence of other outdoor-centric businesses in the area partially motivated the "Discover Eureka" rebranding effort the city underwent about five years ago.
"We have Six Flags, which is an outdoor destination," Wood said. "You've got Hidden Valley, which is in Wildwood but has a Eureka ZIP code. You have horseback riding. You have miles of trails, you have the Meramec River, you have Brookdale Farms. You have all these outdoor amenities. So, we're really trying to look at that and say, 'How do we capitalize on that? How do we make Eureka a recreation destination?'
"When you drive out here, especially in the fall, and the trees are starting to change … it's just beautiful. You start to feel the knots in your neck relax. We're still part of St. Louis, but it does feel like its own little slice of paradise."
Housing developments have encouraged another branch of economic development.
A new Tiger Express Wash car wash is currently under construction at 75 The Legends Parkway on a site adjacent to the Eureka Police Station and The Legends subdivision. The car wash is expected to open in November. Wood said the owner specifically pinpointed Eureka as a destination due to its influx of housing developments.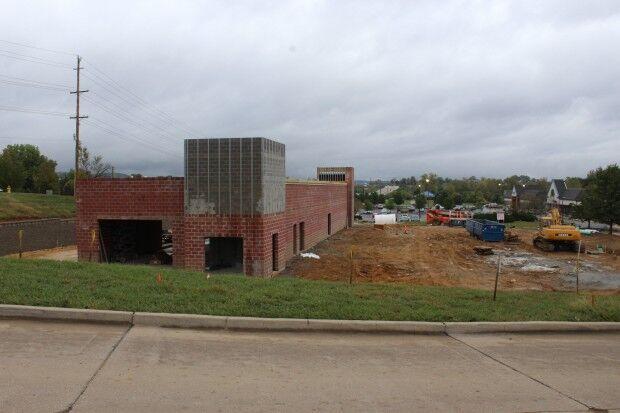 "I've seen businesses come specifically here just because of this home development," Wood said of The Legends, which boasts over 800 homes.
Another upcoming economic development to the area is La Finca, a Columbian-style coffee shop, located on 137 South Central Ave. in Eureka's historic, downtown area. The location was previously home to Shady Grove Clothing prior to the 2017 flood.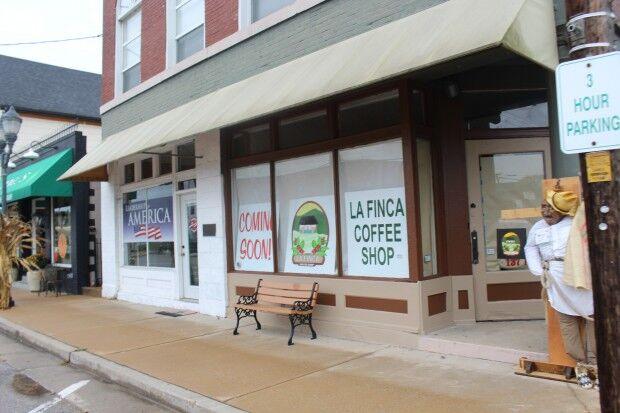 The traffic-growth balancing act
The Mirasol subdivision, which is technically in Jefferson County but is adjacent to Eureka and connected via major roadways, such as Route 109, adds another estimated 300 to 400 homes. According to Wood, an additional 40 apartments also are planned for The Legends Apartments, located near the city's Timbers Recreation Center.
The multiple housing projects have focused the city's attention on both long- and short-term traffic solutions. One project the city recently brought to the attention of the Missouri Department of Transportation [MoDOT] is the construction of another lane exiting The Legends Corporate Center at The Legends Parkway-Route 109 intersection.
Improvements to W. Fifth Street, including the recent addition of a traffic light at the intersection of Workman Road for the Arbors of Rockwood development, and possible traffic on roads like Route 109 in conjunction with developments such as Windswept Farms also are the subjects of ongoing conversations, Wood said. 
"We want to make sure our citizens are safe. We're trying to alleviate those things and working with those partners like MoDOT and the federal government on grants [to do so]," Wood said. 
Perfecting the "ongoing balance" of economic development alongside traffic concerns is "never as fast as anyone wants," Wood said.
"People sometimes want things to happen quicker, but it's been steady," she said. "I think steady is a good way to approach it, because sometimes when cities grow too fast, there's no time to think – it's 'onto the next thing, onto the next thing, onto the next thing.'
"The fact that Eureka hasn't had the density in the past, but we're starting to, means we are able to really focus on and do things intentionally. We can take a breath and ask, 'Is this right for our city?'