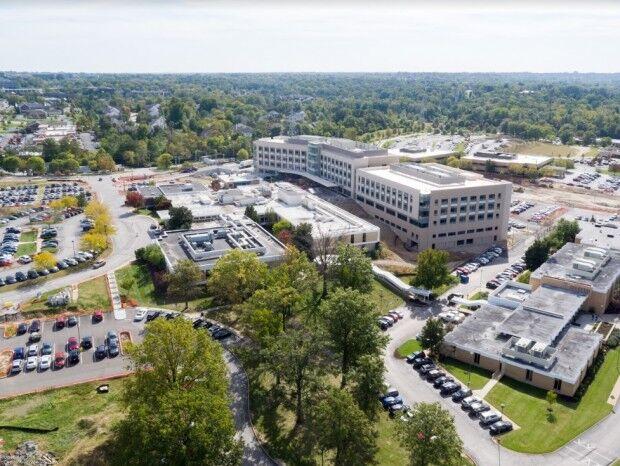 In 2019, 50 years after Dr. Andrew Signorelli's Faith Hospital opened its doors in Creve Coeur, the new Barnes-Jewish West County Hospital opened its updated facility for patients from West County and beyond.
On Oct. 29, BJC HealthCare unveiled the newly completed Barnes-Jewish West County Hospital, located at 12634 Olive Blvd. The company previously broke ground on the project back in May 2017, with the general contractors Paric and KAI overseeing the project. The new, 260,000-square-foot facility includes 64 patient rooms across three levels.
"They're all private rooms, private showers, private baths, which is new for us," Beth Slama, manager of patient experience, quality and medical staff office, said.
There is also an additional fourth floor and capacity for 32 additional patient rooms and two additional operating rooms to accommodate for potential future growth. Also included are 14 operating rooms – the former hospital housed 11 – with updated technological assets, four intensive care unit rooms, multiple family waiting areas, guest services, an updated lobby and a café. During peak hours, the hospital's concierge service will also be on standby to help patients and their families navigate the new property.
The new Barnes-Jewish West County Hospital location provides both inpatient and outpatient surgical and medical procedures requiring shorter lengths of stay or recovery periods. This includes joint replacements; ear, nose and throat procedures; abdominal and GI procedures; minimally invasive surgeries; and plastic and reconstructive surgeries.
"Short-stay, outpatient care is really our vision for Barnes-Jewish West County, so this allows us to treat a lot of these outpatients that will go home [the same day], which is nice," Slama said.
"When I started in healthcare 30 years ago, it was a 10-day stay….With our orthopedics or a lot of other surgeries, [patients] can be home today or tomorrow."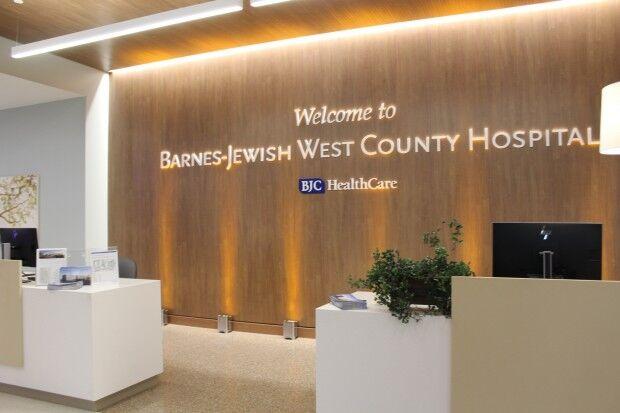 Yoany Finetti, vice president of patient care services and chief nursing officer, added, "We were excited because the demand is there, and the growth continues. We wanted to make sure we built and designed a hospital for the future and around changing patient care needs as well."
The hospital was also designed to consolidate services into specific areas to provide patients with more immediate and convenient services. For example, the hospital's new radiology department is capable of providing CT scans, X-rays, biopsy procedures and more in one designated wing.
"All of the radiology services are in one space, so patients don't have to go from building to building," Dr. Vamsi Narra, chief radiologist, said. "I think is a major benefit to our patients because they only have to come to one place."
The location also offers multiple therapy disciplines, including physical, occupational and speech.
Physicians from BJC Medical Group and other private practice physicians will continue to provide care to patients and regular clients at the new West County location which will serve as an extension of Barnes-Jewish Hospital and the Washington University School of Medicine campus. BJC has hired an estimated 80 employees for the new location as of late October. About 400 other staff members were also transferred from the original hospital location, which sits in front of the new facility and was originally known as Faith Hospital.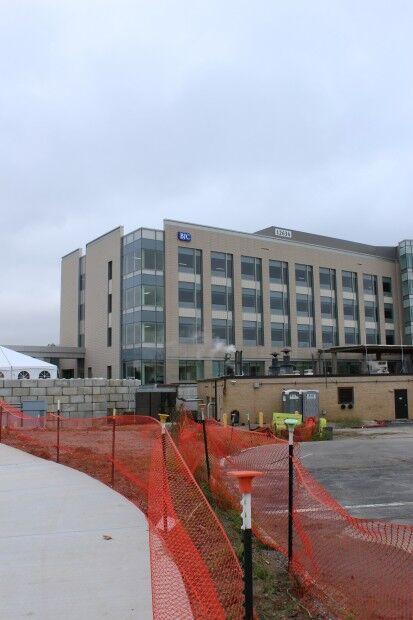 The original Faith Hospital was founded by Dr. Andrew J. Signorelli in 1937 with the goal to bring medicinal services to a growing Italian-speaking client base in St. Louis. To meet a growing demand of clients in West County, the 132-bed Faith Hospital West was built in Creve Coeur in 1969. The new hospital was constructed behind this original facility off Olive
Boulevard. By 1989, Barnes Hospital had purchased Faith Hospital and the facility was rebranded with the BJC name.
After the remaining equipment and supplies have been transferred, the existing hospital will be razed at a future date and replaced as additional parking. Walking trails will also be added on the property and provide connections to Creve Coeur's Millennium Park.
To commemorate the 50-year-old facility and the Faith Hospital legacy, a time capsule containing mementos from the old location will reside a wall in the hospital's main lobby. It will be opened in 2119.
"It gives me goosebumps," Terry Signorelli, wife of Andrew and Lily Signorelli's late son and hospital administrator Andrew, said. "I'm speechless. Truly a dream come true for my husband when the hospital opened here originally, and who better than Barnes to continue it? Our family is very excited."
Barnes-Jewish West County Hospital opened its doors Nov. 5.