A TIF (tax increment financing) educational meeting was held at Chesterfield City Hall Oct. 20. It was requested by the Citizens for Developing Downtown Chesterfield, a group of residents who say they want to ensure responsible development in Downtown Chesterfield.
During the meeting, City Administrator Mike Geisel discussed the proposed TIF and how it could benefit the city. The TIF District will include the $2.5 billion development projects of Wildhorse Village at the southwest quadrant of the city, the Chesterfield Mall property and a portion of Central Park for a total of 241 acres.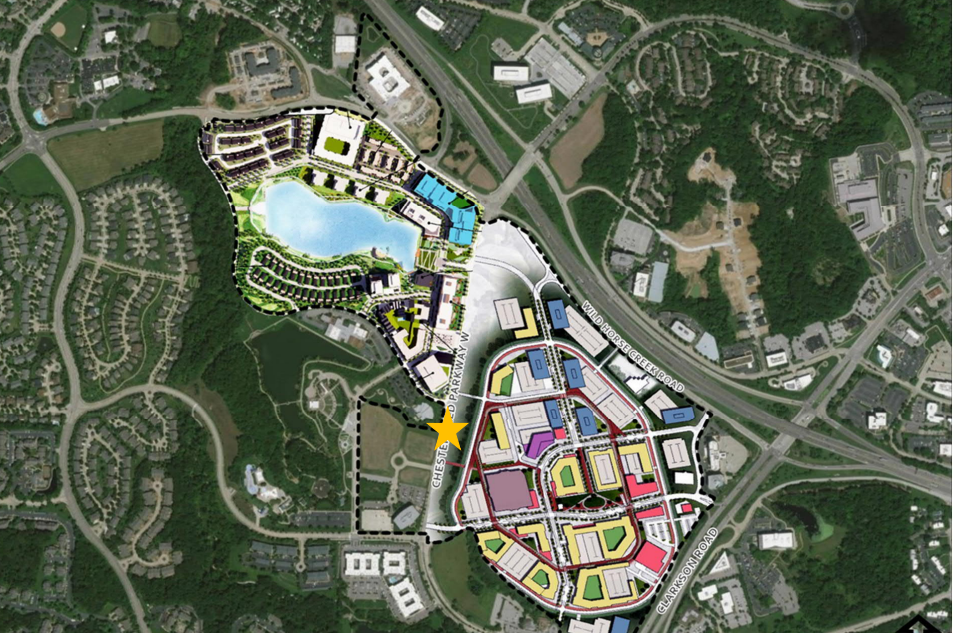 Geisel stressed that there would be no tax abatement, no tax deferrals and no consumer tax increases in the district. 
Under a TIF, the assessed value of real property in the redevelopment area is frozen for tax purposes at the current base level, prior to construction of any improvements. The owners of the property continue to pay taxes at the base level.
"As property values appreciate, any increase in value is captured by the TIF," Geisel said.
The TIF will generate revenues that will pay for public improvements in and outside of the development footprint. It could be in place for up to 23 years.
"Ultimately, the TIF protects taxpayers, as it ensures service levels currently provided throughout the community aren't diminished," he said.
The tax increment, or payment in lieu of taxes (PILOTs), captures 100% of the increase in tax revenue generated to fund specifically identified projects.
When the city's comprehensive plan was adopted in 2020, there were 29 infrastructure improvements identified with an estimated cost of $168 million, Geisel said. They included:
North Outer 40 connection to Chesterfield Valley
Sachs Public Library expansion
Clarkson Road/Baxter interchange
Reconstruction of Chesterfield Parkway West
Central Park/Aquatic facility/amphitheater
Integrated pedestrian and multi-modal connections
YMCA shared parking structure
Central Park parking and administration facilities
As part of the development, Wildhorse Village has proposed a parking garage at the northwest corner of Chesterfield Parkway West and Burkhardt Place at an estimated cost of $25 million. 
The Chesterfield Mall public infrastructure will include a parking garage for public use and off-site road improvements/connections at an estimated $105 million cost.
The TIF will also capture 50% of the increase in sales and utility taxes or EATs (economic activity taxes).
Between the EATs and the PILOTs program, the amount captured over 10 years is estimated to be $817 million, Geisel said. Chesterfield's portion of that, from sales tax revenue, would be approximately $61 million. 
The Parkway School District stands to receive an increase in revenue of $197 million over the course of the TIF.
Other taxing districts, including St. Louis County Library, Monarch Fire Protection District, MSD and Metro Transit, are expected to receive additional revenue of $30.3 million by 2030, $43.3 million by 2040, and $105.6 million by 2050.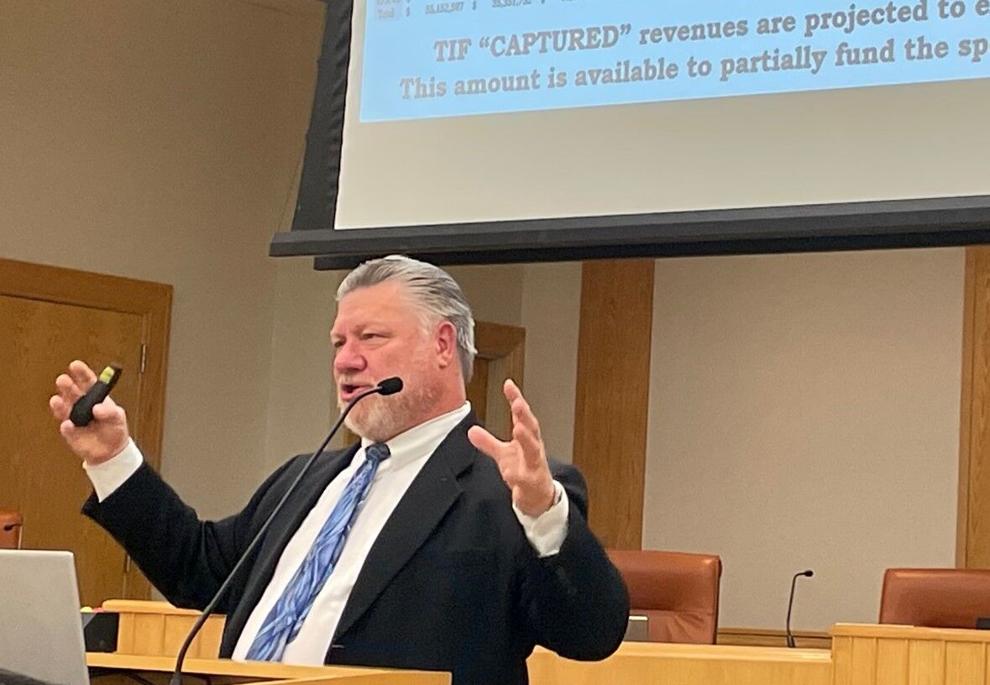 "Every taxing district comes out ahead," Geisel said.
Even the pool tax, which is sales tax revenue shared with St. Louis County, is expected to receive an additional $35 million.
The city of Chesterfield will be the custodian of the special allocation fund; managing and controlling TIF revenues and expenditures.
Residents in attendance asked questions such as whether the taxing districts with their windfalls would lower the amount taxed to residents.
Geisel explained that Missouri's Hancock Amendment limits the amount of property taxes that can be used to fund local taxing jurisdictions such as school districts. Each year, school districts set the new tax rate based on assessments, to make sure they are not collecting too much in property taxes.
He also pointed out the experience and track record of the city's use of TIFs. The TIF that was created for Chesterfield Valley in 1995 was paid off 10 years early and helped finance the 500-year levee, related pump stations and various transportation improvements. 
"Not a single dime, not a single penny, was used for any developer subsidy or any abatement or deferral of taxes," Geisel said. "The TIF was widely successful .... Last year, Rockwood School District got $15.36 million out Chesterfield Valley."
The TIF Commission will hold a public hearing on the proposed TIF Nov. 1.