Those invested in archeological excavations and preserving history attended the Chesterfield City Council meeting May 15 to address concerns about future development.
Mark Leach, a founding member of the Chesterfield Historic and Landmark Preservation Committee, questioned the city about the efforts to protect Native American sites.
Leach served as the coordinator of Chesterfield's Blake Mound and Cave site, where he spearheaded the restoration of 100 years of grave-robbing damage. Both the Blake Mound and Cave Site and the Dampier Site are Native American burial sites.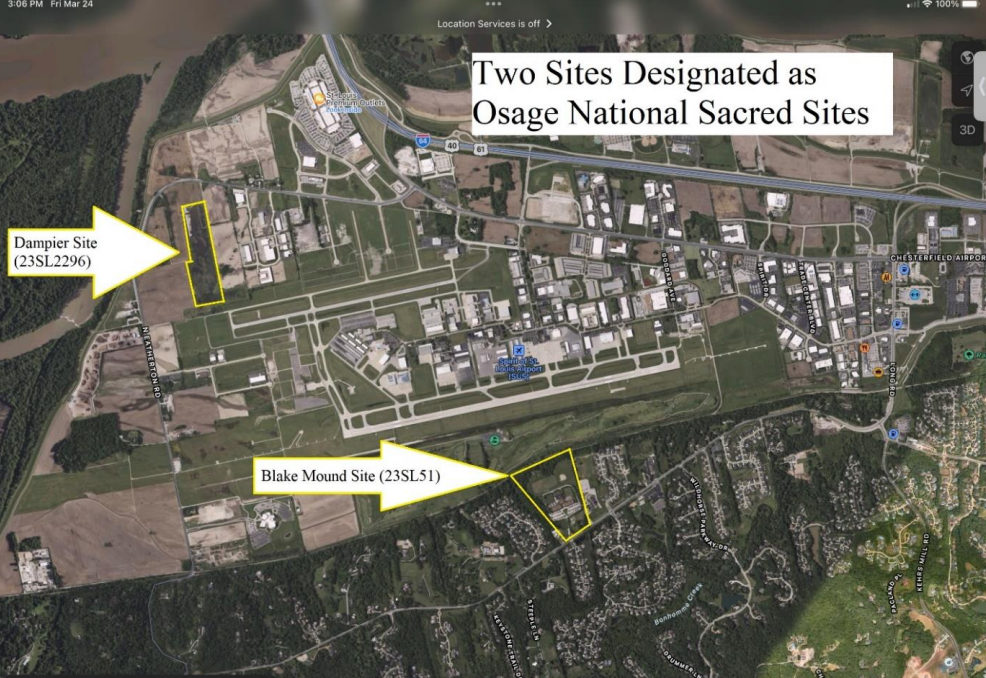 Blake Mound is located off Wild Horse Creek Road near Barat Academy. McBride Berra Land Co. has proposed to build 35 single-family homes on the school site. The homeowner's association would oversee Blake Mound.
The Dampier Site was uncovered during digging for levee improvements on the Missouri River floodplain when a stormwater reservoir was being constructed. It is located in Chesterfield Valley, south of Olive Street Road and east of Eatherton Road.
Joseph Harl, vice president of the Archeological Research Center of St. Louis, also addressed the council.
Nearly 1,000 years ago, Native Americans established a large market at the Dampier Site where extensive trading was done, he said. Archeologists uncovered shops 5 to 6 feet below the surface that sold items like ornate pottery and jewelry.
"It was a major market center and civic ceremonial site with goods from across the country were found here," Harl said.
The archeologists also discovered houses that were related to the market, a temple and a large feasting pit next to it.
"It's where sacred objects were burned and sacrificed to the gods," Harl said.
He warned that any development there should proceed with caution.
"Unmarked human remains are protected by state law, so any future construction in the area of the Dampier Site needs to have a cultural resource investigation conducted first to prevent the inadvertent destruction of human graves," he said.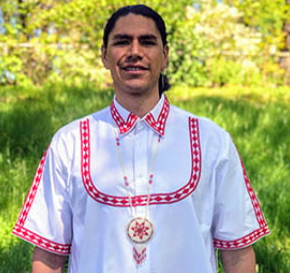 Eric Pinto, who has ancestral connections with the Mississippi Band of Chocktaw Indians and the Zuni Pueblo, said his grandparents moved here in the 1950s as part of the Urban Indian relocation Program for native people to move away from reservations.
Pinto is an assistant director with the Kathryn M. Buder Center at Washington University, a nonprofit organization that provides scholarships to Native Americans, develops programs and curriculum, and engages in research.
It also provides community engagement, putting on events such as the Native American Pow Wow, Pinto said.
He visits schools and organizations to provide educational presentations, bring awareness and to talk about the history, culture and perspectives of native people.
"Our people have been here for hundreds of thousands of years," Pinto said. "Luckily, these archeologists are doing the work to pinpoint where these sites are at."
Leach also questioned the council as to what mechanisms are in place to ensure ongoing monitoring of legal compliance. And he wanted assurance that future staff and elected officials will be adequately trained to perform their duties in a compliant manner.
There was no response from city officials at the meeting.
The city does have an ordinance in place that was approved in 2019. It addresses protection of any human burial place, including burial mounds. Anyone who knowingly destroys or disfigures any human burial place is subject to a fine up to $500 and/or 90 days in jail.