Michael T. Gallagher, a 73-year-old Ballwin man, was taken into custody after being charged with running over a 72-year-old man multiple times with his vehicle during a road rage incident that occurred Thursday, Oct. 21. According to Manchester Police Chief Scott Will, the incident began on Manchester Road and concluded in the Parkway South High junior parking lot.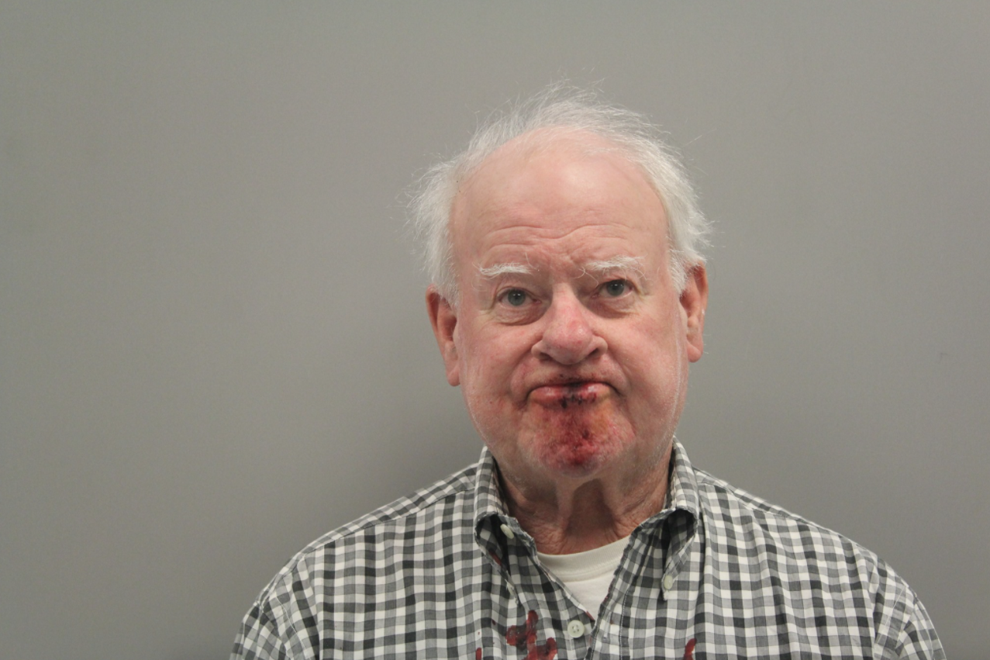 Officers from the Manchester Police Department were called to the scene at 3:28 p.m. Upon arrival, they discovered the victim laying on the parking lot suffering from severe injuries. 
Jose Vazquez, a Parkway South High student, was getting into his car in the junior parking lot when he saw the victim and Gallagher fighting and screaming.
"My first thought was, if this is going to escalate, I should film this," Vazquez said. He was then able to turn the footage over to the police. 
A press release issued by Manchester Police states that the victim's wife and Vasquez put themselves in between the suspect's vehicle and the victim to prevent him from being run over again. 
"It was a stalemate for a few seconds," Vazquez said.
Student Jaliyah Conner was being picked up from school by her mother when she witnessed the incident. She said she heard yelling and cussing before seeing the victim get run over.
"It was very shocking," Conner said. "I felt like I was in a dream. I heard the sound of this body just caving in as the car ran over him."
A trained lifeguard, she told her mother to call 911 while she used her first aid skills to help the victim stay awake.  
"The main thing is to keep them awake and breathing," Conner said. "... He was closing his eyes a lot, and I kept telling him, 'You've got to keep your eyes open. Just hold my hand.'"
Adding to the drama, Vazquez said he wasn't sure if the suspect had a weapon. He claims he heard the assailant making statements to that effect. 
"I had so much adrenaline," Vazquez said. "I didn't know what to do."
Another student also ran for help. Parkway South High Principal Dr. Patrice Aitch said she was in her office when she learned what was happening in the parking lot, causing her and some assistant principals to run outside.
Will said the group's actions likely saved the victim from further injuries or death. He noted that the victim's wife also videotaped the incident from her car. 
"After (Gallagher) ran over him twice and came around for a third time, she was videotaping him in the car, and he got out of the car and essentially wanted to take away the evidence of what he had done from her, and he fought her over the phone," Will said. 
Gallagher was charged with Assault 1st Degree (Class A Felony), Robbery 2nd Degree (Class B Felony) and Armed Criminal Action one day after the incident. At press time, he was being held at the St. Louis County jail with no bond.
The victim was transported to a local hospital in serious but stable condition. He sustained multiple injuries and broken bones from the incident, but is expected to survive.
Aitch said she was proud of her students, and happy that they all came away safe.
"Our community – our world – is in really, really good hands. These students are already stepping up to make the world better," she said.
In cases of road rage where an individual feels as if they are in danger, Will recommends individuals drive to the nearest police station or call 911 and ask for assistance.
"It's such a shame because someone takes the honking of a horn, or whatever, as personal, and … because of the fact he took it personal, we have one person that is sitting in jail looking at the potential of a life sentence … he's looking at 15 to 30," Will said. 
Vazquez added, "(Road rage) happens. You should learn to forgive and not hate each other."