The Ballwin Board of Aldermen took what it sees as a first step in easing traffic congestion that has been attributed to the popularity of a local business.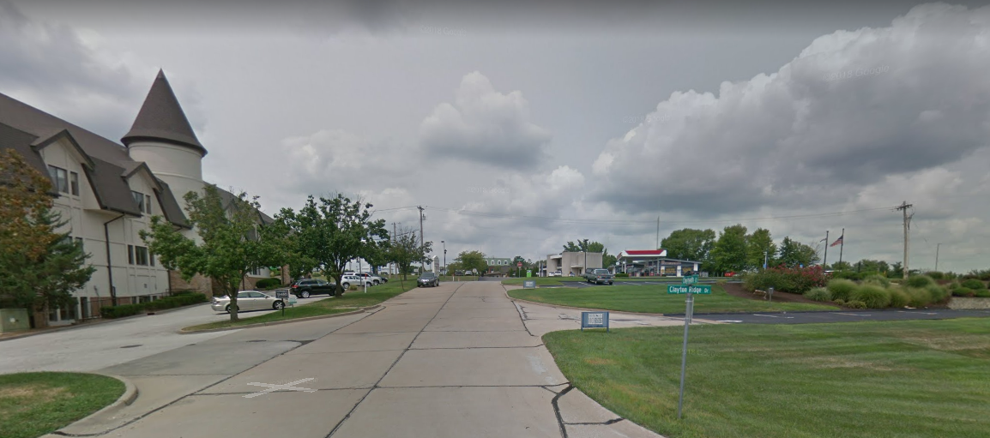 At its Nov. 8 meeting, the Ballwin Board of Aldermen unanimously passed a bill to add a stop sign on westbound Clayton Ridge Drive at Clayheath Court.
While the stop sign will not eliminate the traffic, alderman Mark Stallmann (Ward 2) said he hopes it will slow it down and deter those who are apparently trying to avoid the light at Clayton and Kehrs Mills roads by using Clayheath Court to enter Clayton Road.  
However, traffic wasn't the only concern of the evening. On-street parking also was discussed by both the aldermen and resident Rick McWhorter, who spoke during citizen comments. 
In referring the street parking associated with The Wolf Cafe, McWhorter said, "Obviously, that's causing peak traffic issues, and it can be dangerous; especially if you're driving, or walking, down that road. Basically, (the road) reverts to just one-lane traffic (near the restaurant). Some of the guys are going down there pretty fast, and I have kids as do a lot of people in that community. So, we're asking for help with this."
He acknowledged the stop sign legislation but said he hasn't seen "a bill that addresses the parking on a public road."
"Is that something that's allowed for a business to use?" McWhorter asked.
Mayor Tim Pogue responded that he and other aldermen, including Stallmann, have met with trustee Melissa Murphy regarding the parking issue. Murphy was also in attendance at the board meeting. Pogue said the city is looking into options such as restricting permissible times for street parking or allowing no parking at all.
"If you've ever been there, it gets kind of busy; especially when people come around there going to the bank or the mall (Claymont Center). We talked to the business, and apparently they didn't want their people parking in the strip mall just across the road where there's ample parking. Apparently, they don't want them to take the time to walk there and across the street. There's even a crosswalk and light there, too," McWhorter said. "I really don't understand why this is something we can't get addressed; especially if it's a safety concern."
After passing the stop sign legislation, Stallmann followed up on McWhorter's comments.
"Mayor Pogue and I have met with the trustee on at least three different occasions, and with the building manager there," Stallmann said. "I view this as a needed move, and this (stop sign) is a needed first step. We're definitely not done. We're looking at what needs to be done there with parking and the issues and concerns with what's going on without causing any additional problems. But the thought we had at our last meeting is that this would be a good first step to slow traffic down, eliminate some of the crossovers, and then continually evaluate the situation."
Alderman Kevin Roach (Ward 2) brought up yet another sidelight to this neighborhood's issues. He said he was told that a school bus, which used to serve this neighborhood, no longer exists and children are having to walk up to the UMB Bank parking lot for pick up. He said that the bus used to come down and do a whole loop of the neighborhood.
While alderman Frank Fleming (Ward 3) said the appropriate measure would be for the police to ask the Rockwood School District why they changed the bus route, McWhorter confirmed Roach's statement.
"What alderman Roach is saying is correct," McWhorter said. "I don't know why they changed the bus routing. I know there's a lot of stress right now because they don't have the people to do the jobs. I don't know if that's part of it or something else. My son does walk up there to that area. That's another reason I really do appreciate those stop signs. Once again, you're helping make it safe for my kids and for the neighborhood kids who go up there."