When Christmas is over, it's time to ring 2022 and party like it's 1722 by stepping back in time and taking to the streets on New Year's Eve for La Guignolée.
The old French tradition consisted of costumed mummers traveling an appointed route from house to house and business to business, singing in the New Year. The practice is traced to old begging rituals – soliciting food and drink – which for the French included collecting food and drink for Twelfth Night celebrations held on Jan. 6.
Twelfth Night is a festive gathering or ball that closed the Christmas season and opened the Carnival (Mardi Gras) season. Twelfth Night because it takes place on the last day (or 12th day – yes, those 12 days) of Christmas. In the modern era, the 12 days of Christmas are often mistakenly thought to precede Christmas day. In truth, they are the 12 days between Christmas and the Feast of the Epiphany (Dec. 25 through Jan 6). 
Modern-day Guignolée (New Year's) revelers dressed in 18th-century costumes still welcome the new year throughout the Missouri and Illinois French Colonial Corridor. It's a tradition that has been observed for 300 years in both historic Ste Genevieve, Missouri, and Prairie du Rocher, Illinois, where the public is welcomed to follow the Guignolée singers – and eat, drink and be merry. Responsibly, of course.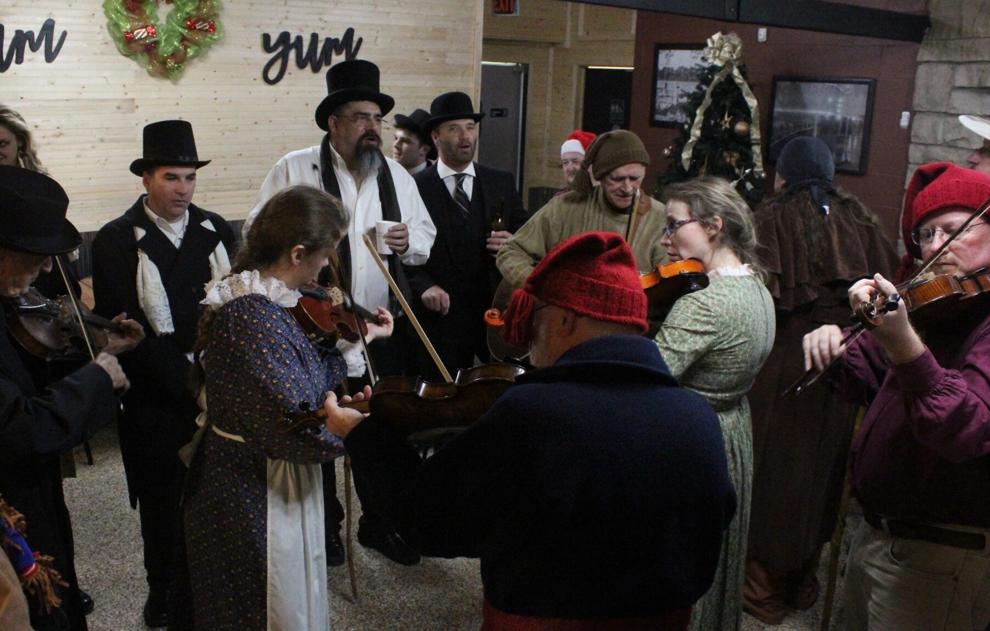 Interested readers should be aware that the pandemic has altered these events, with only smaller troupes performing in Prairie du Rocher and celebrations there, and in Ste. Genevieve, taking place outdoors. 
"We've planned (Ste. Genevieve's celebration) as a street party, which as always, is free," said Tandy Thompson, president of Centre for French Colonial Life. She noted that this year the Centre has partnered with the Ste. Genevieve National Historic Park. 
The La Guignolée Watch Party in Ste. Genevieve will take place from 6:30-8:30 p.m. on the grounds of the historic Jean Baptiste Valle House, 99 S. Main St. on Dec. 31. Festivities will include food from local restaurant Pat's Pastries, yard and card games, and live music.
Traditional songs, sung in pawpaw French (an 18th century Missouri French dialect), will be performed by Dennis Stroughmatt. Admission is free.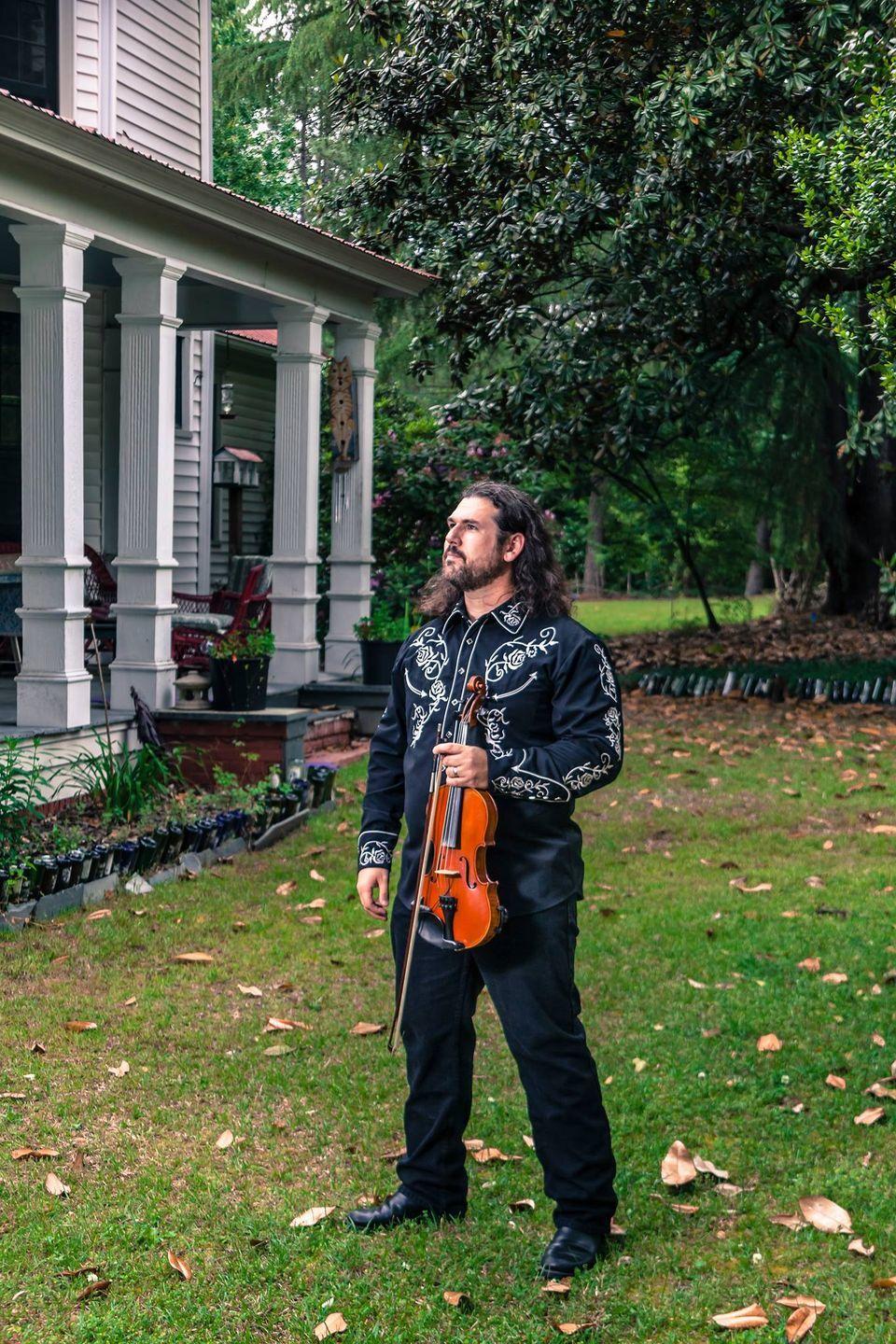 Another free attraction offered that evening will be Allé Allumé, Thompson added.
"We decided to add Allé Allumé (path of light) as a make-up for one of the Allé Allumés that was canceled earlier this year by the weather," Thompson said. "Allé Allumé guides will lead visitors along torch-lit pathways through the boxwood at the Linden House where French Colonial Christmas traditions and songs are presented."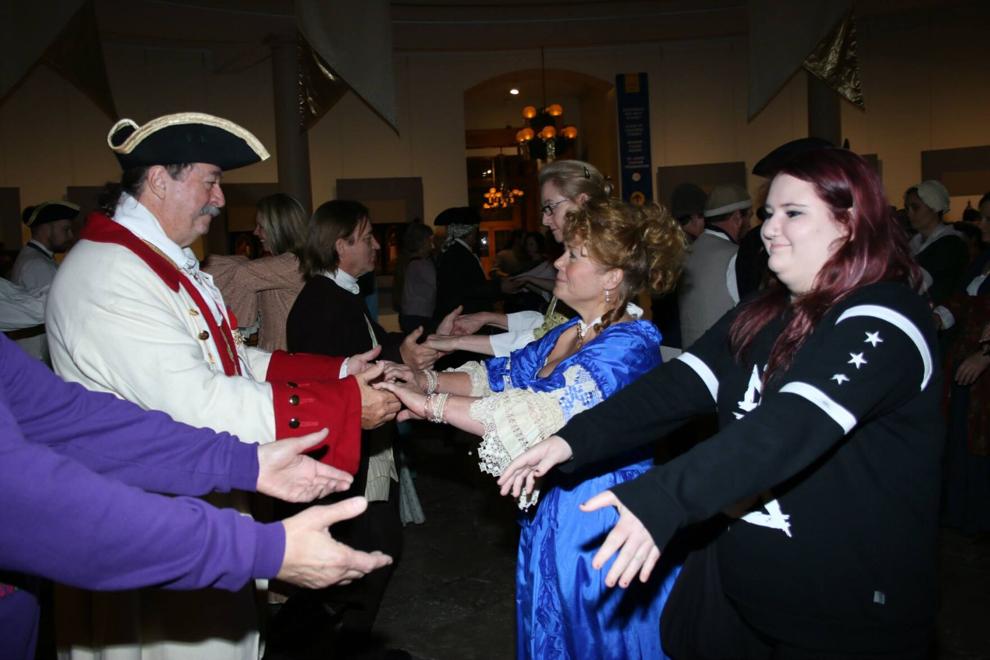 Closer to home, the Gateway Arch National Park will host its "Twelfth Afternoon Ball" from noon-4 p.m. on Saturday, Jan. 8. Revelers are encouraged to dress in colonial costume, but it's not required. Twenty-first-century garb will do nicely. 
Guests to the ball will have the chance to learn colonial dance, enjoy 18th-century French music (Stroughmatt will be performing) and sample period desserts, which includes a slice of King's Cake.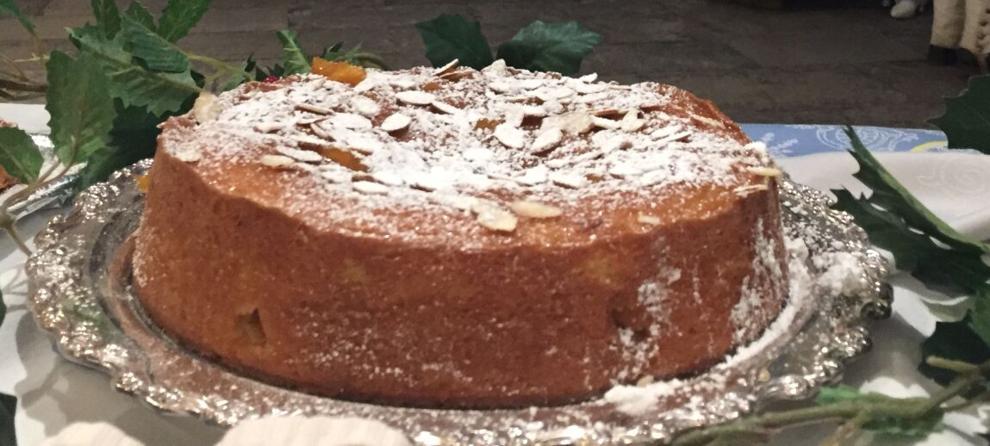 Baked with three beans hidden inside, the confection determines who will become the king and queen of the ball.
The first gentleman to find a bean in his slice of cake is named king. He then chooses his queen. (Fun fact: During leap years, the royal selection is reversed. The ladies choose, making the cake a Queen's Cake.) 
(Author's note: For those inspired to host a Twelfth Night Ball – or simply eat cake – I can help. As the foodways interpreter with the National Park Service, I bake the King's Cake for the Gateway Arch's annual Twelfth Afternoon Ball. I'm delighted to share the recipe, with the National Parks' blessing, and wish you all a Happy New Year!)  
Twelfth Night King's Cake 
2 cups butter, softened
2 cups brown sugar
8 large eggs
3¼ cup all-purpose flour, divided
1 teaspoon baking soda
2 teaspoons ground mace
1 teaspoon ground cinnamon
2 oz finely chopped or ground almonds or pecans
3 large dry beans
1½ cups apricot jam
Toasted sliced almonds or pecans 
Directions:
1. Beat butter at medium speed with an electric mixer until creamy, then gradually add brown sugar. 
2. Add eggs, one at a time, beating after each addition. 
3. Combine 3 cups flour, baking soda and spices. Gradually blend into the butter mixture. 
4. Combine remaining ¼ cup flour with almonds; fold into batter. 
5. Spoon batter into 2 buttered and parchment-lined 10-inch round cake pans or a 9x13-inch pan.
6. Drop the beans in the batter. 
7. Heat oven to 350 degrees and bake cake for 30-35 minutes or until cakes tests as done when a wooden pick inserted in center comes out clean. 
8. Remove cake from the oven, place on a wire rack to cool for 10 minutes. 
9. Remove from pans and continue to cool completely. 
10. To finish the cake, heat the jam in a saucepan until it becomes spreadable. Spread between cake layers or over the top. 
11. Garnish cake top with almonds or pecans. Makes 12 servings 
When serving the cake, instruct your guests to look for the bean. The first gentleman who finds the bean becomes the king of the ball.