Music in the park on a warm summer's evening is one of the best ways to enjoy the season. Fortunately, in West St. Louis and St. Charles counties, concerts put on by local municipalities is a summer tradition. There are literally dozens of concerts to choose from spread out over the summer months and across the area, and best of all, they are free.
Whether your taste runs to pop, rock, jazz, oldies, Americana, country or blues there is something for everyone somewhere nearby.
Many of St. Louis' favorite bands will be playing this summer including Trilogy, Butchwax & the Hollywoods, Jeremiah Johnson, That 80s Band, Rockin' Chair, Dr. Zhivegas, Superjam and the Well Hungarians. There will also be musicians that bring to life some of the best bands ever with tribute performances to Lynyrd Skynyrd, Santana, Sting, the Police, the Beatles and Fleetwood Mac. And if, perchance, you should miss a performance, it could be that your favorite band is playing in another nearby venue later this summer.
There will be plenty of music to choose from and also food to eat. Consider that most venues will at least have concessions and many will have food trucks to satisfy your cravings. Some parks will even have special activities planned for children. 
Also, fortunately, West Newsmagazine has all the details at your fingertips – dates, times, amenities, activities and restrictions. 
Speaking of which, except where noted, most park venues will allow guests to bring small to medium coolers and food into the concert venues. Glass containers, however, are prohibited. For most venues, guests are encouraged to bring chairs, blankets and umbrellas and get comfortable for the show. 
Accessible parking is available at all venues but may be limited. It is wise to arrive early to ensure parking spots are available. 
Most venues prefer that families leave their pets at home.
Ballwin
Concerts in the Park
Make plans to join neighbors and friends at New Ballwin Park, 329 New Ballwin Road, for its annual Concerts in the Park series. This year's lineup includes The Aquaholics, Showdown Band, Bryan Duckham Band, The Retro Band, and Trilogy. Bring a lawn chair and enjoy the music every other Wednesday evening. Concerts begin at 7 p.m. Admission is free. 
June 7: The Aquaholics ( Classic rock and oldies)
June 21: The Showdown Band (Rock, Country and Soul)
July 12: The Bryan Duckham Band  ( Soft and classic rock) 
July 26: The Retro Band (Oldies)
Aug. 9: Trilogy (Motown, rock, standards, big band and more)
Chesterfield
Sounds of Summer
This free concert series, sponsored by the city of Chesterfield, is held at the Chesterfield Amphitheater in Central Park at 631 Veteran's Place Drive, on various Saturdays throughout the summer. Concessions and a variety of food trucks will be on hand to feed your cravings during the event. Small to medium coolers and food are welcome, but glass containers are prohibited. In addition, the Chesterfield Amphitheater has also joined all of the other St. Louis major entertainment venues and has gone cashless at the concession stands, however food and merchandise vendors will continue to accept all forms of payment. Doors open at 6 p.m. with opening performances beginning at 6:30 p.m. and headliners at 7:30 p.m.  
(The amphitheater also hosts a variety of paid events, the details of which can be found at chesterfieldamphitheater.com.)
June 10: The Woo Daddies (rockabilly, jazz, swing, country) at 6:30 p.m.
Legynds 77: A Tribute to Lynyrd Skynyrd at 7:30 p.m. 
June 24: Matt Jordan (Country) at 6:30 p.m. 
Trick of the Tail: A Tribute to Genesis at 7:30 p.m.
July 8: Biscuits and Gravy at 6:30 p.m. (southern and country)
The Big Rigs (Country and Americana) at 7:30 p.m. 
July 22: Rachel Deschaine (pop rock) at 6:30 p.m. 
Black Magic: A Tribute to Santana at 7:30 p.m.
Aug. 12: Drew Sheafor (pop, folk, indie, rock) at 6:30 p.m.
King of Pain: A Tribute to Sting and The Police at 7:30 p.m.
Aug. 26: Big Love: A Tribute to Fleetwood Mac at BackStoppalooza at 6 p.m.
The annual Ed Nestor Memorial Backstoppalooza serves as a fundraiser for Back Stoppers Inc. with 100% of profits from food and beverage sales going to support the families of first responders who have suffered a catastrophic injury or lost their lives in the line of duty. While the Aug. 26 concert is free to attend, donations to BackStoppers are encouraged and will be collected at the event. Last year, $88,000 was raised.  Backstoppalooza has now raised over $500,000 for BackStoppers, Inc. since its beginning in 2013, thanks to the generosity of concert-goers and friends. 
Chesterfield Regional Chamber's Summer Concerts 
Come out to Faust Park for a summer filled with music, food and fun!  For 35 years, the Chesterfield Regional Chamber has presented summer concerts on Tuesdays to the Chesterfield Community. In addition to some of the best bands St. Louis has to offer, there will be popular food trucks and local restaurants to provide tasty dining options, or stop by the Chamber's concession stand for soda, beer, wine, popcorn, candy and snacks for purchase. Remember to visit the many vendors who support the community with concerts all summer long.
Kids will again have the opportunity to have a blast in the The Commerce Bank Kids' Zone featuring bubbles, face painting, balloon twisting, and games! Gates open at 5:30 p.m. with BINGO at 6 p.m. and bands performing from 7 p.m. until 9 p.m.
Admission is free. Faust park is located at 15185 Olive Blvd. in Chesterfield. 
June 6: Butch Wax and the Hollywoods (Rock and pop)
June 13: Spectrum (Popular music from many genres)
June 20: Scott and Karl (American songbook)
July 11: Fanfare (Motown, R&B, Classic Rock, Disco, Pop & Country)
July 18: Johnny Henry (Rock 'n roll)
July 25: Decades Apart (Classic and current rock and pop)
Aug 1: Klose Kuarters (Classic rock with K-SHE's own Mark Klose on drums)
Aug 8: Trilogy (Soul, rock, standards, big band and more)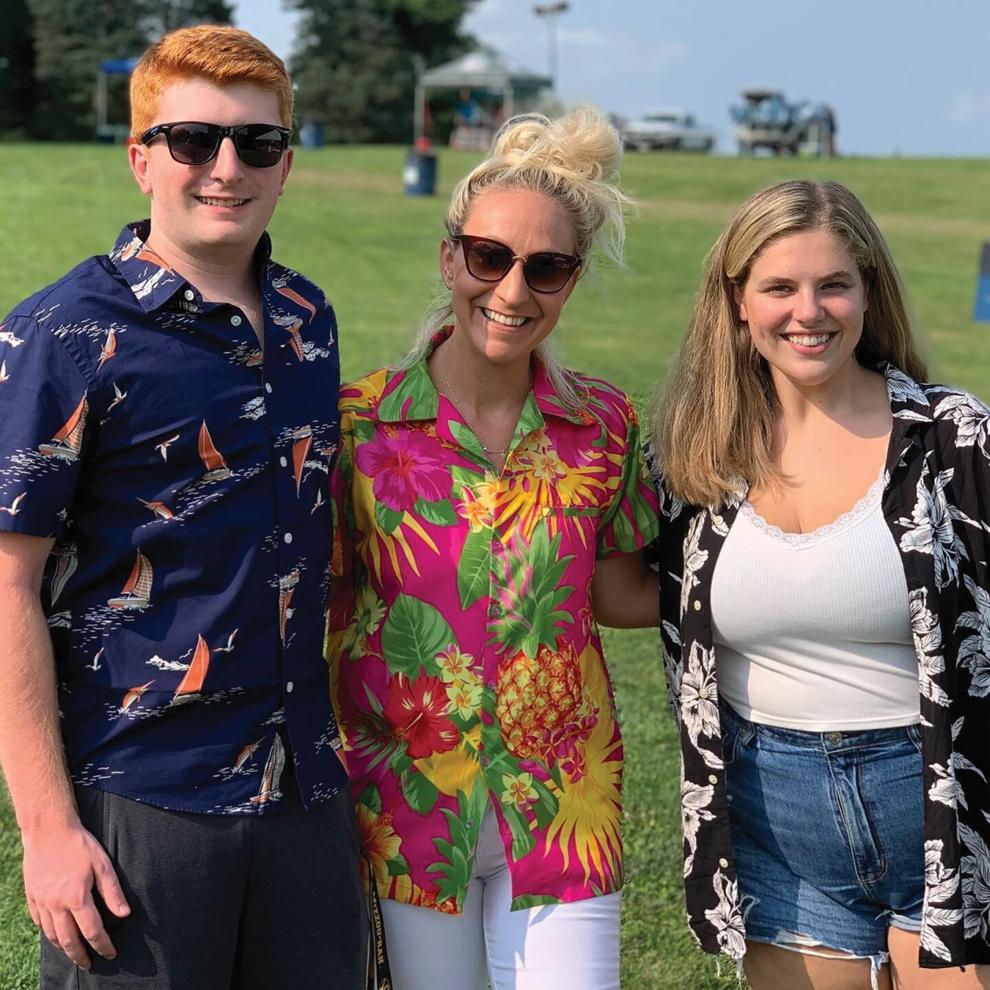 Aug 15: Hulapoppers (Classic rock and the best of the oldies)
Creve Coeur 
Summer Concerts
Pack a picnic, bring your folding chairs and blankets, and enjoy live music this summer in Millennium Park located at 2 Barnes West Drive. Concerts are scheduled on the second Thursday of each summer month – June, July and August. 
The Kiwanis will have BBQ, chips and soda available for purchase. All concerts are from 6:00-8:00 p.m.
June 8: The RetroNerds (the best 80's retro hits) Rain date June 22
July 13: Jeremiah Johnson (Sounds of the south, Mississippi River blues and a touch of country.) Rain date - July 20
Aug. 10: NASHVEGAS (Country bash!) Rain date Aug. 17
Des Peres
Summer Concert Series
The City of Des Peres will present a free summer concert series in Des Peres Park, 12325 Manchester Road, on the second Friday of June, July and August. Bring your blankets, lawn chairs and coolers with your favorite snacks and beverages (alcohol is allowed). Glass bottles are not permitted. Scouts will be selling concession items. Limited parking is available inside the park. Ridesharing is encouraged and overflow parking is available at the Edward Jones Building, 12555 Manchester Road, 63131. In case of inclement weather, visit www.desperesmo.org/weather after 4 p.m. on the day of the event. Concerts run from 7-9:30 p.m.
June 9 - Sean Canan's Voodoo Players (Folk, Folk rock, singer-songwriter classics)
July 14 - That 80s Band (80s Pop Rock)
August 11 - Borderline (Country)
Ellisville
Summer Concert Series
Family and friends are invited to festive summer evenings of food and fun at Bluebird Park, 225 Kiefer Road in Ellisville. Concerts will be held on the Amphitheater stage and are free of charge. Each performance begins at 7 p.m. and ends at 9 p.m. Concert goers should bring their own seating. No glass bottles please. Vendors include food, local artisans, and produce (when available). Those interested in being a vendor, please contact sgrobelny@ellisville.mo.us
June 1: Rockin' Chair (Classic rock and roll ) 
June 8: John Hughes Experience (80s)
June 15: Trilogy Band with the "Summer Horns" (Soul, rock, standards, big band)
June 22: The Steamroller Band (Classic rock and roll) 
June 29: ARW Abby Road Warriors (Beatles tribute band) 
July 13: Showdown (Classic rock)
July 20: KaPow (Party band)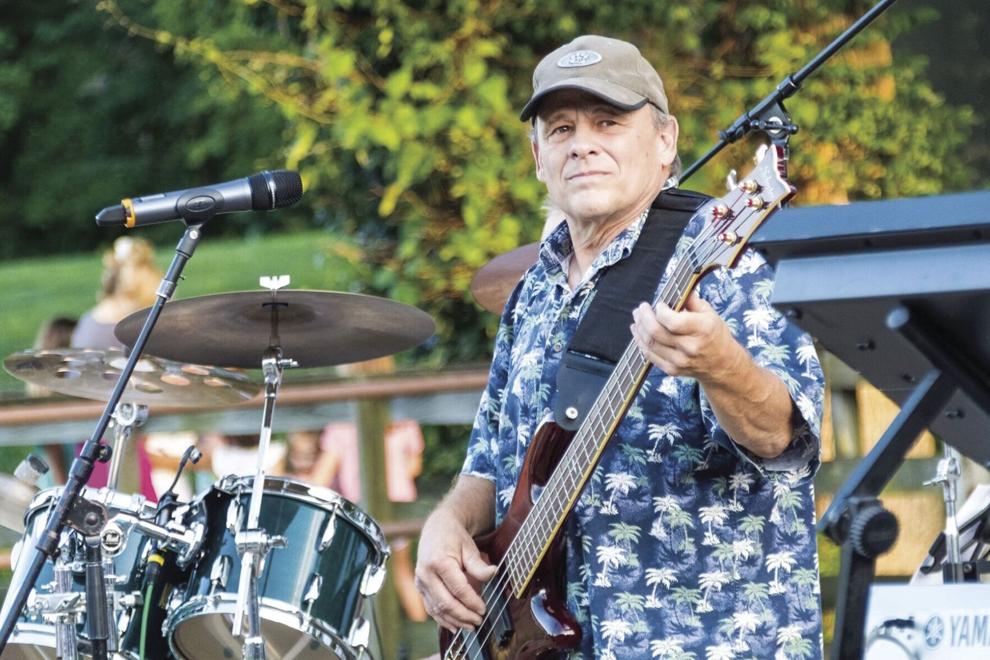 July 27: Raquel & the Wildflowers (Country rock) 
Manchester
Free Concerts in the Park
Bring your blanket, lawn chairs and dancing shoes for these free outdoor concerts at the Amphitheater in Schroeder Park, 359 Old Meramec Station Road. Concessions will be available.
June 2, 7-10 p.m.: KaPow (Party band) Rain date June 4
July 4, 6-9 p.m.: Butch Wax and the Hollywoods (Rock and pop) Rain date, July 5
Aug. 4, 6-9 p.m.: Rockin' Chair (Classic rock and roll) Rain date, Aug. 6
The Manchester Community Band
The Manchester Community Band is a concert band made up of local musicians playing woodwind, percussion and brass instruments. Each free Sunday concert will have its own theme and accompanying setlist. All performances are held at the amphitheater in Paul A. Schroeder Park, 359 Old Meramec Station Road.
June 18: Manchester Community Band, 6:30 p.m. 
July 16: Manchester Community Band, 6:30 p.m. 
Aug. 13: Manchester Community Band, 6 p.m.
Town & Country
Town Square Concert Series
Come out to Town Square, 13360 Clayton Road, on the third Friday of the months of May, June and July for the Town Square Concert series in Town & Country. Food vendors will be available and include: Doughboy Wood-fired Pizza, Pappy's Rollin' Smoke, Steampunk and Embrace the Grape. All concerts are from 6-9 p.m. Please bring your own seating. 
May 19: Whiskey Morning (Rocking country)
June 16: Pernikoff Brothers (Indie rock)
Sept. 15: Meramec Valley Ramblers (Americana, bluegrass)
Wildwood
Music on Main
Summer in Wildwood means Music on Main, the city's summer concert series.
Friday nights will come alive on the Wildwood stage at 16860 Main Street, beginning May 19 and every third Friday in June, July and August, with the last concert turning into a giant "Back to School Party" for kids of all ages with a variety of inflatables and other fun activities  with the headline band, LustreLights, playing into the night. Performances begin at 6:45 p.m. and end at 9:15 p.m. Bring a chair; bring your family and friends; please leave your pets at home.
The schedule is as follows: 
May 19: The Fabulous Motown Revue (Motown, Disco, R&B and Pop)
June 16: Griffin and the Gargoyles (high energy party and dance band)
July 21: Dr. Zhivegas (dance and disco party band)
Aug. 18: 2023 LustreLights ( From classical to jazz to pop/rock) The Back to School Party starts at 5:45.