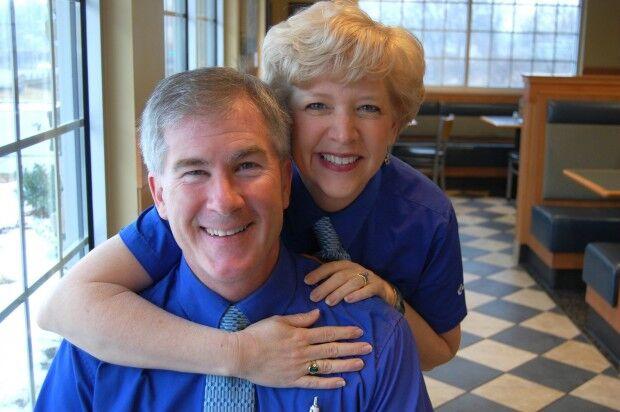 Dan and Valerie Siemer are the proud owners of Culver's in Manchester. 
Since the restaurant's opening in 2016, the Siemers have employed nearly 200 employees, primarily from the local area. They believe everyone should "have an opportunity for a productive work life," and currently employ two people with intellectual disabilities.
Culver's has supported the community through "share and donation nights." 
Dan and Valerie share a love of supporting local schools through custard for schools and bus drivers, and gift cards for teachers. They also have worked on fundraisers with local churches and athletic groups. 
Dan also loves hosting "Custard and a Cave" for day camps, school classes and Scout groups at Seibert Park, which is located directly behind Culver's at the Southeast corner of Manchester and Sulphur Spring roads. 
The cave at the park is not a natural cave, but rather a cellar once used for storing beer. A brewery was on the park site from 1850-1870. After fires burnt the brewery to the ground twice, it closed. The property was donated to the city of Manchester in 1979.
Dan and Valerie have five children and the whole family have helped out in the family business. They enjoy their time at the restaurant and time together at home.