PLACES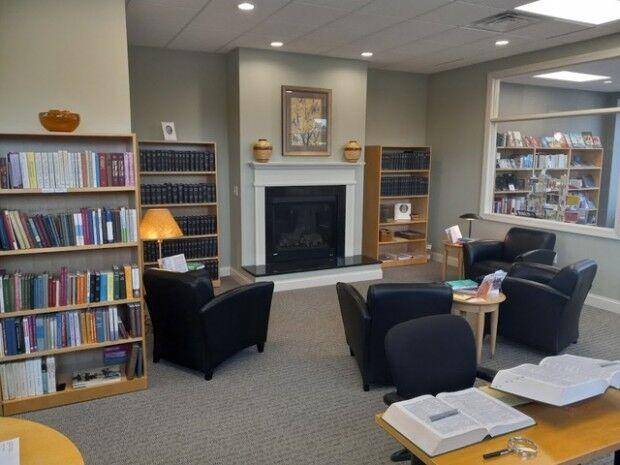 First Church of Christ, Scientist in Clarkson Valley has remodeled the former Ballwin post office at 14386 Manchester Road into a Christian Science Reading Room, which celebrated its grand opening on Oct. 2. The Reading Room is open to all community members Monday-Saturday. For detailed times, visit cschurchclarksonvalley.org.
• • •
Botanica, helmed by Executive Chef Ben Welch, has opened at 2490 Taylor Road in Wildwood. The restaurant is open for dinner service Tuesdays to Thursdays from 4-10 p.m. and Fridays and Saturdays from 4-11 p.m., with lunch and brunch expected later this fall. Welch will draw inspiration from the American South to classic Italian fare with ingredients such as fermented garlic honey and pecans. Beverage Manager Chris Figueroa, former general manager of Salt + Smoke, joins the Botanica team along with Caleb Ashworth, former taproom manager at Six Mile Bridge. Reservations are available at botanicastl.com or by calling (636) 821-1233.
• • •
Chesterfield's newest entertainment, Main Event, opened at 17027 N. Outer 40 Road last month. The venue offers a full food and drink menu, bowling, virtual reality, rock climbing, laser tag, billiards, gaming, mini-golf and more. It also offers parties and corporate events.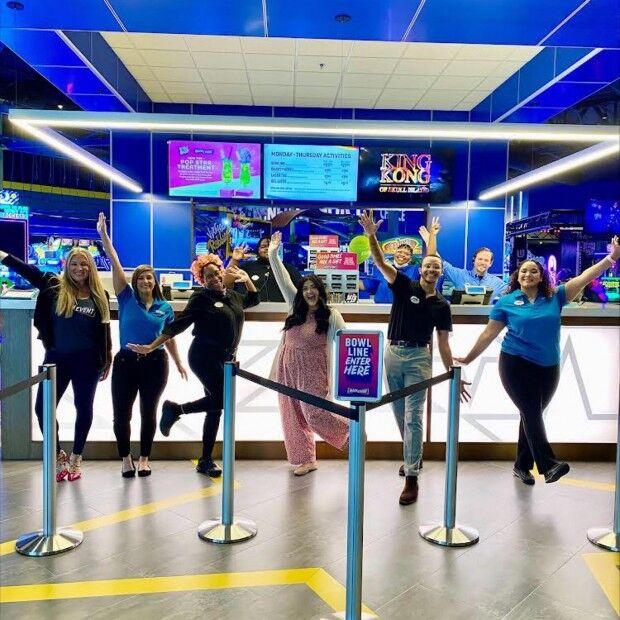 • • •
Timothy's, a casual fine-dining experience at 12710 Olive Blvd. in Creve Coeur, has opened in the former space of Olive Street Café. The 10-entrée menu has traditional, vegetarian and vegan options, along with a selection of appetizers, salads and desserts. The restaurant features an extensive adult beverage menu of wine, beer and cocktails.
• • •
McBride's newest community has opened in Manchester. The Arbors at the Highlands, held its grand opening on Saturday, Sep. 18. The development is located off Highlands Boulevard near the intersection of Hwy. 141 and Manchester Road, northeast of the Highlands Shopping Center. Of the 60 available homesites, 39 were sold opening day. Prices start at $430,000. For more information, email mrobb@mcbridehomes.com.
• • •
4 Hands Brewing Co. will release a limited allotment of Withered Oak Straight Bourbon (4-year) and Rye (5-year) bottles at 1220 S. Eighth St. on Friday, Oct. 8 starting at 4 p.m. 1220 Spirits and Withered Oak will take over the first floor of 4 Hands Brewing Co., and STL Barkeep will feature specialty Withered Oak and 1220 cocktails for guests to experience. 
• • •
Global Foods Market, 421 N. Kirkwood Road, has launched a gift card match program to benefit refugees being assisted by the International Institute of St. Louis. Through the end of October, shoppers can purchase $25 Global Foods gift cards at the customer service counter and Global Foods will match the monetary value of the gift cards up to $1,500. Guests should state that they are purchasing a gift card to be donated to the International Institute of St. Louis upon purchase. 
PEOPLE
In addition to St. Louis-based consulting group Experience on Demand moving to new offices at 12977 N. 40 Drive in Creve Coeur, it has added three new partners: Dave Fisk, sales and marketing practice leader; Lorie Jackson, talent management practice leader; and Jack McKittrick, financial operations practice partner. Fisk will focus on developing and implementing sales strategies for small and mid-size manufacturers and distributors. Jackson has held leadership positions with health care organizations in addition to leading her own consulting practice. McKittrick has extensive experience in financial leadership of health care companies and will focus on assisting a variety of organizations.
• • •
The Magic House – St. Louis Children's Museum named Derrick Docket as the new director of marketing, effective Oct. 4. Docket is a graduate of Missouri State University in Springfield with a bachelor's degree in art and design and a minor in advertising and promotions. He remains active with his alma mater, previously serving a three-year term on the MSU Alumni Association Board of Directors. He is currently an alumni volunteer for the St. Louis area.
• • •
Friendship Village has been recognized by the senior living care industry for its dedication to patient care. With 28 years of experience, Janie Sands, home healthcare administrator of Friendship Village at Home, was named Employee of the Year by LeadingAge Missouri, a trade association dedicated to serving the needs of providers of healthcare, housing and services for the elderly. Emina Krajina, director of Friendship Village at Home, has been named to Aging Media's Future Leaders Class of 2021 in the Home Health Care category. Krajina has 15 years of nursing experience. In August, Margie Batha, director of nursing, was awarded the Florence Nightingale Award from Abbott EMS.
• • •
Midwest BankCentre has strengthened its commercial banking team with Hakim Kassam being named senior vice president of SBA lending. He partners locally with Midwest BankCentre Vice President-SBA Loan Officer Tim Weinhold, who offers more than 20 years of SBA loan experience. Kassam, who has focused on SBA lending for nearly 25 years, most recently served as senior vice president and managing director of the SBA lending division of BankUnited, N.A., a national bank with headquarters in Miami Lakes, Florida. 
• • •
Melissa Telles has joined Fontbonne University as the director of admissions. Telles previously served as associate director of admissions at Western Illinois University, overseeing freshmen recruitment, scholarship programs and the alternate admission program and supporting data analysis and reporting.
EVENTS
The Chesterfield Chamber of Commerce hosts its 7th Annual Fall Golf Classic on Monday, Oct. 18 at WingHaven Country Club, 7777 Winghaven Blvd. in O'Fallon. Registration opens at 9 a.m. with shotgun Start at 10 a.m. Box lunch, dinner buffet, awards, silent auction and raffle at the Clubhouse immediately following play. Fees begin at $150 for individual play. Register online at chesterfieldmochamber.com.
• • •
The Chesterfield Chamber of Commerce hosts its general membership meeting at noon (doors open at 11:15 a.m.) on Wednesday, Oct. 20 at The Crossing Church, 114 N. Eatherton Road in Chesterfield. There will be speed networking. Admission is $30 for members; $35 for guests. A $5 discount applies for registrations through last date listed on the website; a $5 surcharge applies to day-of walk-ins; walk-ins will not be guaranteed a meal. Register online at chesterfieldmochamber.com or by calling (636) 532-3399.
• • •
The Town & Country-Frontenac Chamber of Commerce hosts its annual Golf Tournament, sponsored by Missouri Baptist Medical Center, on Monday, Oct. 25 at Top Golf, 16851 N. Outer 40 Road in Chesterfield. Registration and lunch open at 1 p.m., followed by game play. Fees begin at $95 for individual play. Register by visiting tcfchamber.com.
• • •
The West St. Louis Chamber of Commerce hosts its general membership meeting from 11 a.m.-1 p.m. on Thursday, Oct. 28 at Forest Hills Country Club, 36 Forest Club Drive in Chesterfield. The guest speaker is Kelli Risse, owner of Rise Up and Live Wellness. Her topic is "The Mess of Stress: Finding Peace Within the Chaos." Admission is $30 for members; $35 for nonmember guests. There is a $5 surcharge for registration less than 48 hours prior to the luncheon and for walk-ins. To register, call (636) 230-9900 or visit westcountychamber.com.
• • •
The St. Louis Chapter of ASIS International, a worldwide organization of security professionals, will host its 31st Annual Law Enforcement Appreciation Luncheon at noon on Oct. 14 at the Moolah Shrine Center in St. Louis. To purchase tickets, visit asis-st-louis-chapter-39.square.site, email ASISstlouischapter@gmail.com or call (636) 386-7969.