PLACES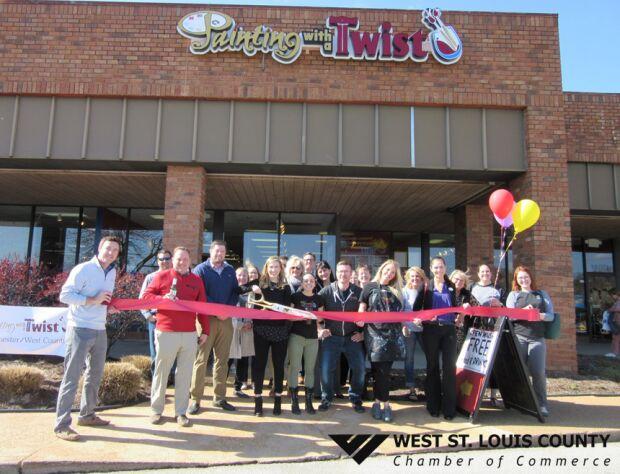 Painting with a Twist-Manchester's new owners, Lindsay and Matt Crumpley, celebrated the studio's 1-year anniversary in grand fashion on April 19 with an open house and ribbon cutting. On hand for the festivities were members of the West St. Louis County Chamber of Commerce. The Crumpley's describe their studio, located at 14073 Manchester Road, as a place where "creativity comes easy, drinks are cold and the friendship is always free." Visit paintingwithatwist.com/studio/manchester to view a calendar of upcoming events and register for a class.
• • •
A new med spa has opened at 128 Chesterfield Valley Drive. skinBe Med Spa features a one-of-a-kind DripBar for IV nutritional therapy, which has been shown to improve health and wellness, offer antioxidant effects and decrease inflammation related to many autoimmune conditions.
• • •
Midland Commerce Insurance recently purchased Dublin Insurance Agency, a family owned and operated company that was founded in 1964 by Tom Mooney and bought in 1988 by Eileen Markham. Markham and her employees will join Midland Commerce Insurance, a member of Valley Insurance Agency Alliance. It is owned by Matt Naumann and located at 11477 Olde Cabin Road in Creve Coeur.
• • •
SSM Health in St. Louis announced today that all breast surgeons associated with its six adult acute care hospitals have been recognized as Hidden Scar® Certified Surgeons for Hidden Scar® breast cancer surgery. This designates SSM Health as a System of Excellence for Hidden Scar® breast cancer surgery – a first in the state of Missouri and fourth in the nation to receive this certification. This advanced approach to breast cancer surgery hides scars, minimizing the daily emotional reminder of a breast cancer diagnosis. 
AWARDS
Monsanto was recognized as the second Asian American Chamber of Commerce of St. Louis Champion of Diversity & Inclusion at the organization's annual Connections Dinner on May 8 at River City Casino and Hotel. Monsanto joins Edward Jones as the only recipients of the award.
• • •
St. Luke's Hospital is a recipient of the Healthgrades 2018 Outstanding Patient Experience Award™. This distinction places St. Luke's among the top 5 percent of hospitals nationwide based on an analysis of patient experience data. This is the eighth year in a row [2011-2018] that St. Luke's has received this award. To determine its 2018 Outstanding Patient Experience Award recipients, Healthgrades evaluated hospitals across the country that submitted patient surveys from April 2016 through March 2017 admissions to the Centers for Medicare & Medicaid Services. Hospitals had to meet survey response size and clinical quality thresholds in order to be eligible for the award. Healthgrades is an independent healthcare ratings organization. Hospitals cannot opt out of its analysis, and no hospital pays to be evaluated. Its website, Healthgrades.com, offers information about hospitals and physicians.
PEOPLE
Thomas Hake, president of Hake Investment Group, has been selected by Raymond James Financial Services for inclusion in the 2018 Raymond James Marketing Advisory Council. Hake, who has been a financial advisor for over 20 years, opened a Des Peres Raymond James Financial Services Branch in 2015. He is a graduate of Saint Louis University and Saint Louis Priory School.
• • •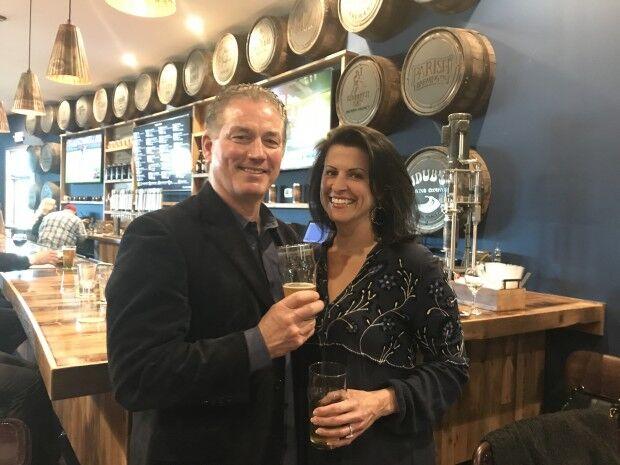 Chesterfield resident Tim Schoen has opened The Brew Hub Taproom at 5656 Oakland Ave. Schoen is a former Anheuser-Busch executive. In addition to its own hand-crafted, signature beers, The Brew Hub also serves beers from 14-plus partner brewers, not available elsewhere in St. Louis. Signature beers include Keybilly Island Ale, Diver Down Red Ale and Rome City IPA, which was awarded a gold medal in the Session India Pale Ale beer-style category at the 2017 Great American Beer Festival. 
• • •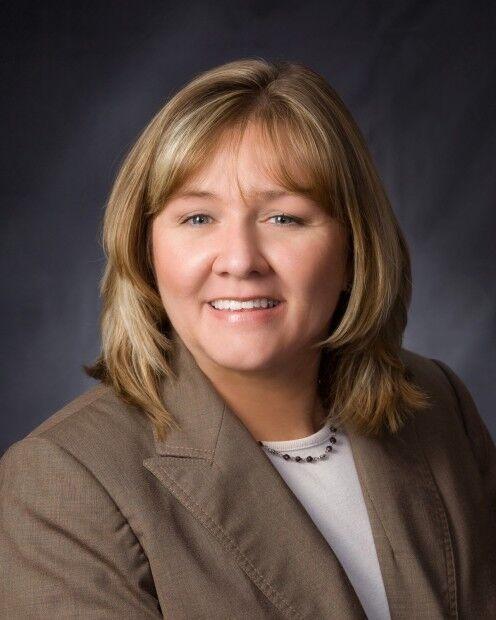 Maryland Heights-based Midas Hospitality recently promoted Lucinda Fryman to corporate director of revenue management. Fryman has more than 20 years of hospitality experience.  Prior to this position, she served as the director of revenue management at Midas Hospitality. She previously held directorial and managerial positions at various properties owned by Hilton Hotels Worldwide. 
• • •
On May 1, Sherryl Triplett became the new owner of Salon Trilogy in Ellisville. The former Hair Systems West salon, located at 15880 Clayton Road, was operated by Peggy Seiller for 19 years. Sherryl has worked as a stylist in the salon since 1990.
• • •
St. Louis Community College has named new leaders for government relations and workforce development and training. Ryan McKenna will serve as government and community relations liaison. Hart Nelson will serve as associate vice chancellor of the Workforce Solutions Group. McKenna has 27 years of career experience in political and public affairs and government relations. Nelson has 23 years of career experience in public policy, government relations, intelligence and information technology.
• • •
Karen Carrico, RN, BSN, Has joined Blessings Skin Spa in its Ellisville location. Carrico has over 23 years of nursing experience including critical care and pre and post-operative care and has obtained extensive training and certification from the American Association of Facial Esthetics.
EVENTS
West St. Louis County Chamber of Commerce hosts its general membership meeting from 11 a.m.-1 p.m. on Thursday, May 24 at The Wildwood Hotel, 2801 Fountain Place in Wildwood. Speaker Bob Bunch is featured. Registration is $25 for members; $30 for non-members. A $5 surcharge will be charged for registration of less than 48 hours and walk-ins. Register online at westcountychamber.com. For more information, contact Heather Zerweck at (636) 230-9900 or hzwerweck@westcountychamber.com.
• • •
West St. Louis County Chamber of Commerce hosts a First Friday Coffee from 7:30-9 a.m. on Friday, June 1 at Elco Chevrolet, 15110 Manchester Road in Ballwin. Members and non-members are welcome. Register online at westcountychamber.com. For more information, contact Heather Zerweck at (636) 230-9900 or hzwerweck@westcountychamber.com.
• • •
The Chesterfield Chamber of Commerce hosts a Business After Hours event from 5-7 p.m. on Thursday, May 31 at Accelerated Wealth, 14755 N. Outer 40 Road, Suite #514 in Chesterfield. Free for members, $15 for guests. Register at chesterfieldchamber.com.