PLACES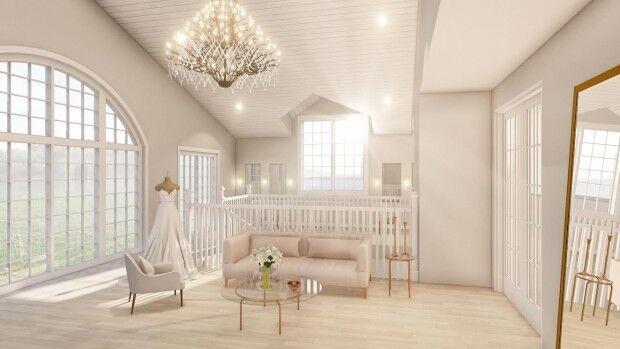 Westwind Hills, located at 1641 Hwy. 00 in Pacific, is a private luxury event venue on 31 acres located 12 minutes from Wildwood Town Center. The venue combines southern-inspired architecture with modern amenities. The floor plan with multiple options for a wedding ceremony site, including their dedicated indoor and outdoor ceremony space. For more information, visit westwindhills.com.
• • •
Fischer & Frichtel Homes presented Folds of Honor-St. Louis Chapter with a donation of $20,000. The contribution will support the organization's mission of providing educational scholarships and support for the spouses and children of America's fallen and disabled service members. Fischer & Frichtel is a partner of St. Louis Chapter and committed $1,000 for every home it sold between Memorial Day and the 4th of July to the organization.
• • •
The America Group, a financial advisory company, and Chas. W. DeWitt Insurance Agency, which provides business and personal insurance solutions, have both moved to 390 S. Woods Mill Road in Chesterfield to offer complimentary services. 
• • •
The complete renovation and redesign of 15Seventy, a 489-unit multifamily community located at 1570 Westmeade Drive in Chesterfield, has been unveiled. The community was previously branded as Westmont at Chesterfield and has since undergone extensive renovations, including the addition of a new WiFi cafe, fitness center, a redesigned open-concept lobby and leasing center and updates to both the indoor and outdoor pools and tennis courts. 
PEOPLE
Jeffrey Reeves is celebrating his 40th anniversary with American Family Insurance, 16925 Manchester Road in Wildwood. As an agent, he serves West St. Louis County families with all their insurance needs.
• • •
Two Midas Hospitality executives recently were promoted. Linda Emmenegger has been named president and Linda Eigelberger as senior vice president of operations and marketing. 
EVENTS
The West St. Louis Chamber of Commerce hosts its general membership meeting from 11 a.m.-1 p.m. on Thursday, Aug. 26 at Forest Hills Country Club, 36 Forest Club Drive in Chesterfield. The guest speaker is Rhonda Hamm-Niebruegge, director of St. Louis Lambert International Airport. Admission is $30 for members; $35 for nonmember guests. There is a $5 surcharge for registration less than 48 hours prior to the luncheon and for walk-ins. To register, call (636) 230-9900 or visit westcountychamber.com.
• • •
The Chesterfield Chamber of Commerce hosts its general membership meeting at noon (doors open at 11:15 a.m.) on Wednesday, Sept. 15 at Wings of Hope, 18370 Wings of Hope Blvd. in Chesterfield. Presentation is "NO SWEAT Public Speaking" by Fred E. Miller, speaker, international coach and author. Admission is $30 for members; $35 for guests. A $5 discount applies for registrations through the last date listed on the website; a $5 surcharge applies to day-of walk-ins; walk-ins will not be guaranteed a meal. Register online at chesterfieldmochamber.com or by calling (636) 532-3399.