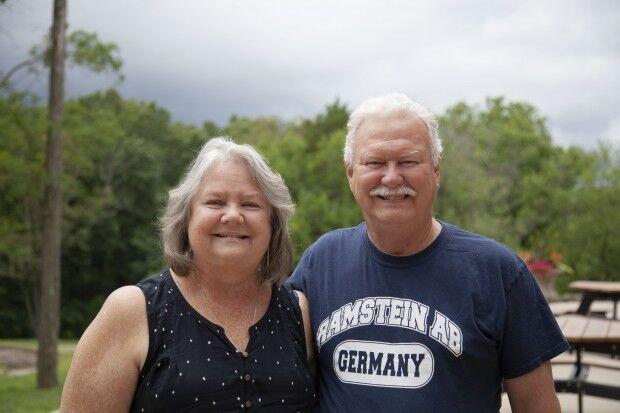 After retiring from the military, Bob and Kay Bell settled in Manchester, where they raised their children. 
Bob retired as a senior chief in the Navy after 24 years of service, including service in the Vietnam War. Kay served 12 years as an ohmbudsman, which is a communication liaison between command and military families. 
While in Manchester, Bob and Kay have been active with the American Legion Post #208. Bob served as the Post's second vice president and is currently its donations chairman. Kay served as second vice president of the Post's Auxiliary. 
Additionally, Bob and Kay are very active with the Manchester Veterans Commission. Kay currently serves as the Commission's chairperson and was instrumental in bringing the Hometown Heroes banner program to Manchester. 
The couple loves to travel and spend time with their nine grandchildren.